Your Truck Accident Law Firm & Car Accident Attorney in
Centennial, Colorado
Arrange a Free Consultation
Please fill out the form below.
Awards & Accolades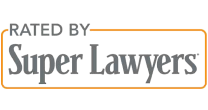 Your Truck Accident Law Firm & Car Accident Attorney in Centennial, CO
Many individuals injured in an auto accident are left feeling stressed and unsure what steps they should take. When you turn to Jordan, Herington, & Rowley, you can rest assured that you're working with one of the most reputable car accident law firms in Centennial, CO. Our qualified team of car accident attorneys and truck accident lawyers works hard to help clients get the level of compensation they deserve to pay for lost wages, medical bills, and more to reduce stress and allow them to focus on healing.
You Can Rely on Us for All Types of Accidents
Any time you take to the open road, you're at risk of getting injured due to someone else's negligence. When you suffer a significant injury due to someone else's driving mistakes, you are entitled to compensation. You can turn to our car and truck accident law firm in Centennial, CO for experienced representation and help to get the best results for your case. Our team serves as a:
Car accident lawyer
Truck accident attorney
Motorcycle accident attorney
No matter what type of accident occurred, our team is on your side with aggressive, compassionate representation.
A Law Firm That Cares
Some other car accident law firms in Centennial, CO treat their clients as a number. However, when you work with a car, truck, or motorcycle accident attorney on our team, you can rest assured you'll get the personalized attention you deserve. We recognize how stressful vehicle accident cases can be and strive to give you the support and guidance you need to ensure a positive outcome for your case.
Landmark Verdicts & Settlements
$
131

million

Car Accident Victim

$131 Million verdict for the victim of a car accident in which the driver was over-served at a restaurant/bar.
$
5

million

Car Accident Victim

$5 Million verdict rendered in polytrauma case.
$
4

million

Car Accident Victim

After a trial, a $4 Million verdict won for the victim.
$
2.05

million

Car Accident Victim

Drunk driver ran a stop sign t-boning the victim.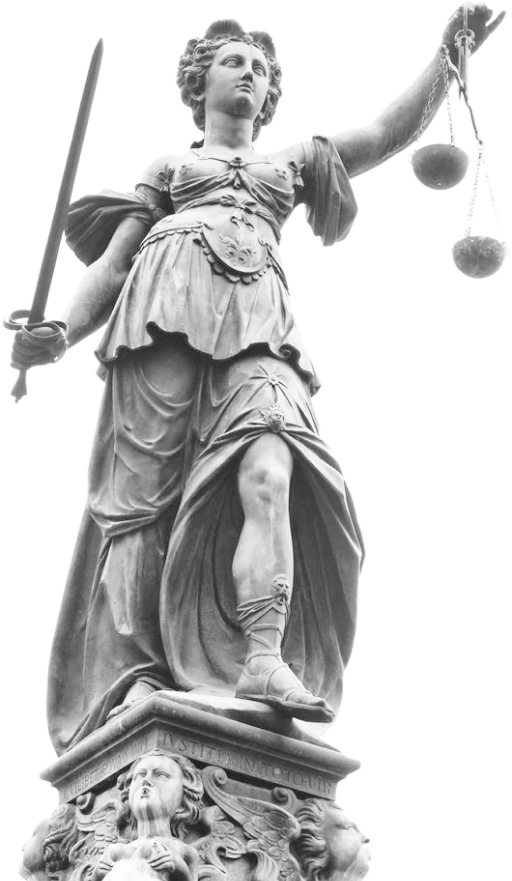 What Our Clients Are Saying
Accident
"
I got into a terrible car accident in 2020 and the other party who was at fault tried to pin the accident on me. I have back problems due to the car accident and have been through multiple kinds of treatment and surgeries. Jason and his team helped me in a way as if i was family and helped me receive a settlement that covered my medical bills along with supporting me and my family until i can get back on my feet. Thank you Jason and to your team and thank you for treating me like another human being.
"
Accident
"
I have dealt with hundreds of lawyers over the past twenty years and have never met a more courteous, knowledgeable and professional lawyer than Jason Jordan. I enjoyed every interaction with this young man and have recommended him to many people.
"
Accident
"
Passion for justice, compassionate concern for their clients, expertise in law, and sound guidance are what makes this team the right choice when you are faced with adversity. Jason and team are simply the best, from consultation to settlement you won't just feel you're their top priority, but you'll know it by the way they treat you and your family.
"
Accident
"
Completely impressed with how, all of them were there to help me through this horrible time in my life. I have enjoyed getting to know the whole group and felt assured that they all had me covered with all my questions and needs. This car accident was terrible and without you guys, and your help I am not sure where I would be. Thank you all so much. Janele
"
Accident
"
They were amazing to work with since day 1. My previous lawyer had too many cases and referred me to them and they immediately told me what I need to do and what to expect. I was not in the dark. They also kept me updated throughout the whole process when there were updates and even when there were no big updates. They even advocated for me and negotiated to get me more money. They were great. Ashley Reisman was such a pleasure to work with and talk to specifically too 🙌🏼🙌🏼🙌🏼
"
Personal Injury
"Not very often do you find a personal injury attorney that is both excellent in the courtroom AND empathetic towards their client's needs. Jason Jordan is not only the perfect combination of the two, he goes above and beyond to make sure each and every one of his clients feels heard and understood throughout all phases of the personal injury case."
Frequently Asked Questions:
Why Choose Our Car Accident Attorneys?
At Jordan Law, we care about the people we represent and work hard so our clients and families get compensation and justice.
The team at Jordan Law has years of experience helping clients recover in car accident claims. Also, we know exactly which courts to go to, which rules are most crucial, and how to negotiate with insurance companies for maximum compensation.
We've also got decades of experience on our car accident, truck accident and personal injury cases. Our results prove that!
We are real trial attorneys that will go to trial for your case!
Also, our firm operates on a contingency fee basis to lower out of pocket expenses. You do not have to pay legal fees unless we secure a settlement on your behalf.
The Most Common Causes of Auto Accidents?
The majority of car accidents are caused by human error. Here are the leading causes of car accidents:
Distracted driving – the #1 cause of motor vehicle crashes in the United States!
Speeding
Reckless driving
Drunk driving
Driving in poor weather conditions
What Are The Most Common Injuries in Car Accidents?
According to the NHTSA, over 3 million Americans are hurt in auto accidents every year. Injuries may vary on impact, there are common injuries that victims experience in car accidents:
Whiplash
Fractures and broken bones
Internal bleeding
Neck injuries
Back injuries
Brain injuries
Burns
Also, keep in mind that car accident injuries depend on different factors. For instance, whether the passengers were wearing seat belts. Also the direction of the impact of the car. Other examples are deployment of airbags, and the speed of the car(s).  Therefore contacting our Denver car accident lawyer is important in evaluating if you have a case.
How to File a Colorado Injury Claim?
Colorado is a fault auto insurance state. This means that the person who is responsible for your car accident must pay for your damages as well. Usually, these funds come out of his or her car insurance policy.
There are three main options to file a car accident claim:
You can file an insurance claim with the at-fault driver's policy.
Filing an insurance claim with your own policy, if you have the appropriate coverage.
You can also file a personal injury lawsuit in civil court.
In most car accident claims, you will file a claim with the insurance company. Next, you proceed to the lawsuit stage if your claim is unsuccessful. However, your attorney may examine your case and advise you to proceed directly to the lawsuit process.
To file a personal injury lawsuit, your attorney will begin by performing a preliminary investigation into your claim. Next, they will complete the paperwork necessary to file your claim. Additionally, they will inform the at-fault party of your intent to sue. After you file, you will enter the discovery process where you will exchange evidence with the at-fault party. Next, you may enter into negotiations for your settlement.
You may receive a settlement at this stage. If negotiations are unsuccessful, your case will move to the courtroom. Finally, a judge and jury will decide whether or not you should receive a settlement. This is where the settlement amount is determined.
What is Colorado's Statute of Limitations for Car Accidents?
Three years is the short answer. The statute of limitations is a law that limits that time frame an injured party can file a lawsuit. If a lawsuit is not filed within the time frame, the lawsuit will most likely be dismissed. According to Colorado law, the statute of limitations for car accidents is three years.
What Compensation Can You Expect in a Car Accident Claim?
Your car accident lawsuit or insurance claim allows you to collect damages for the emotional, physical, and financial consequences you endure as a result of the collision. You can collect two main types of damages in your case: economic and non-economic.
Economic damages include the tangible, out of pocket expenses you endure, including:
Past and future medical bills
Medications
Property damage and vehicle repairs
Physical therapy
Wages lost
Loss of future earnings
Disability accommodations
On the other hand, non-economic damages involve your physical and mental pain and suffering.
The following types of non-economic damages may be claimed in your case:
Mental anguish
Chronic pain
Disfigurement and scarring
Loss of quality of life
Depression and anxiety
Post-traumatic stress disorder
Speak to your Denver car accident attorney (that's us!) as soon as possible to determine which damages you may qualify for.  This may include an estimated amount of your compensation.
What to Do After a Car Accident?
The moments after a car accident can be disorienting. This is also the time that the evidence is freshest. This is where you can begin to build the foundations of a strong claim. If you can move around safely and without causing additional injury, take the following steps to collect evidence for your case:
Call 911 to bring law enforcement to the scene and create an accident report. Collect the responding officer's information so you can find this crucial piece of evidence later.
Seek medical attention as soon as possible. Also save all documentation you receive during your medical visits.
Photograph the scene and the damages. This includes areas around the crash, your injuries, and all vehicles involved in the accident.
Exchange information with the other drivers. Contact details, insurance information, and driver's license.
Do not make any claims about your injuries or your role in the accident. Do not speak to an insurance adjuster until you contact a Denver car accident attorney.
In addition, you should always speak to your car accident attorney before speaking to an insurance adjuster!
Remember, it is not in the company's best interest to provide you with the maximum possible settlement.
Therefore, making a premature statement can hurt your case. Contact a Denver personal injury lawyer from Jordan Law as soon as possible to discuss how to approach these conversations!