Over $500 Million in Verdicts & Settlements
Your Denver Bicycle Accident Lawyers
When your afternoon cycling through Denver turns out to be far more than you bargained for, you need Colorado personal injury lawyers who understand the gravity of your situation.
Arrange a Free Consultation
Fill out this form, and our bicycle injury attorneys will support you as you work towards maximum compensation for your bicycle accident.
Awards & Accolades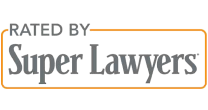 Landmark Verdicts & Settlements
$
131

million

Car Accident Victim

$131 Million verdict for the victim of a car accident in which the driver was over-served at a restaurant/bar.
$
74

million

Birth Injury Victim

$74 Million for the victim of a birth injury caused by medical malpractice in San Luis Obispo.
$
45

million

Wrongful Death

$45 Million verdict for the wrongful death of a mother killed by a drunk driver.
$
42

million

Motorcycle Accident

A car made a left turn in front of a motorcycle, ejecting the rider and passenger.
$
40

million

Wrongful Death

$40 Million verdict for the wrongful death of a 33 year-old son.
$
38

million

Brain Injuries

$38.6 million for a young man who suffered a traumatic brain injury due to a fall from a hotel balcony while intoxicated.
$
31.6

million

Brain Injuries

$31.6 million for a young woman with a traumatic brain injury in Kern County, California.
$
29.25

million

Brain Injuries

$29.25 million win against State Farm for brain injury, after the policy was open
$
26.6

million

Burn Injuries

A truck parking brake malfunctioned crashing through a kitchen wall causing massive deep fryer burns.
$
21.6

million

Motorcycle Accident

$21.6 million jury verdict in a contested motorcycle collision case (2016).
$
20

million

Explosions

Fuel tanker exploded leaving the victim with a permanent brain injury.
$
18.6

million

Truck Accident

$18.6 million verdict on behalf of a child who was run over by a garbage truck and lost his leg.
View All Verdicts & Settlements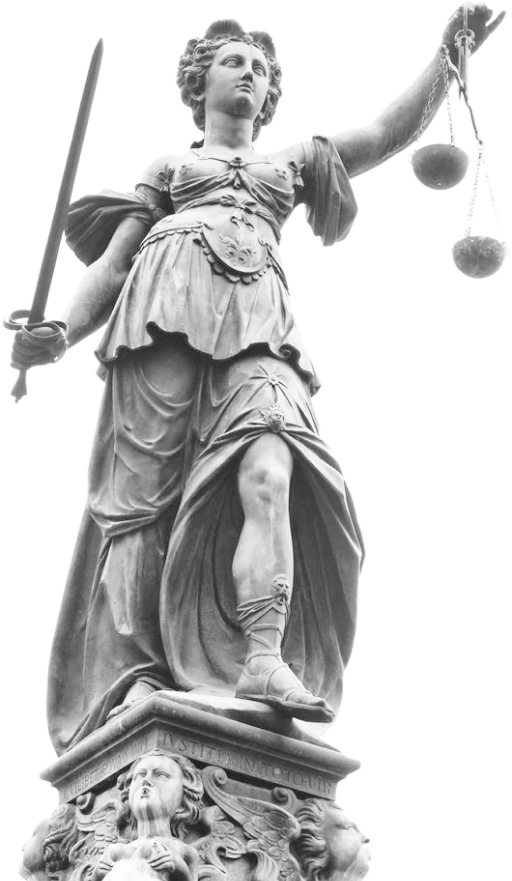 Have You Been Injured in a Bicycle Accident? If So, We Can Help.
In Denver, biking is a popular way to commute and exercise.
Between 2016 and 2019, the number of people commuting to and from jobs in downtown Denver, Colorado rose 36%, according to a survey from the Downtown Denver Partnership.
The city is working on expanding biking-friendly infrastructure, but often, bikers and motorists share the road.
This can be incredibly dangerous (and even deadly) for bicyclists.
Since 2019, the annual average has been 202 bicycle-related crashes in Denver, per the Denver Department of Transportation and Infrastructure. Over half of bicycle crashes in Denver result in at least one injury.
And, in 2018, over 850 bicyclists died in car accidents nationwide.
Whether your bicycle accident injuries are devastating or comparatively easy to dismiss, you shouldn't accept any personal injuries as par for the course.
If you face any medical bills, undue changes to your plans, or required maintenance for your bicycle, you shouldn't have to cover those costs. 
Those costs can be significant.
How Much is a Bicycle Accident Case Worth? 
NHTSA (the National Highway Traffic Safety Association) found that one year of bicycle crash accidents nationwide resulted in:
Over $1B in hospital charges
Over $400M in motor vehicle crashes
Over $500M in non-motor vehicle crashes
Your own accident may cost anywhere from a few thousand (if no one sustains injuries or significant damages) to several hundred thousand – or even more, if your accident resulted in any wrongful deaths.
You could be responsible for those charges if you don't speak with an experienced Denver bicycle accident attorney. (Your insurance company will do as much as possible to avoid paying!)
With the experienced cycling accident lawyers at Jordan Law on your side, you can work towards fair compensation for your injuries and any other economic or non-economic damages associated with your claim.
If you're looking for legal help following a bike accident, you've come to the right place – our team has achieved over $500M in settlements and court verdicts. 
Colorado Bike Accident Statistics
How Do Bicycle Accidents in Denver Happen?
According to a study completed by Denver Public Works, common contributing factors to Denver bicycle crashes include careless or distracted driving on the motorist's part – or a motorist failing to yield the right of way.
You may think this is hard to prove.
You'd be right – but yours isn't the first bicycle accident case the team at Jordan Law has seen. 
For years, we have used every available resource to ensure that victims of Denver road accidents haven't experienced financial ruin (in addition to their accident-related pain and suffering).
After you retain our team, we'll start working immediately to determine what happened in your case and who is responsible.
What are the Most Common Injuries that Occur in Bicycle Accidents?
The most common injuries associated with bicycle accidents in Colorado include:
Head injuries
Road rash
Fractures
Soft tissue injuries
Internal injuries
Facial injuries
Spinal cord injuries
How Many Bike Accidents Occur in Colorado Each Year?
According to reports from the National Highway Traffic Safety Administration, in one year, nearly 50,000 people suffered injuries as a result of traffic-related cycling accidents nationwide.
Biking is very popular in Colorado, so our state is far from immune to this trend.
From 2010–2020, Colorado bike riders suffered nearly 14,000 accidents. Many of them caused severe pain and suffering.
And these bike accidents are expensive. The CDC estimates that bicycle crashes in America cost over $23B every year
How Many Cyclists Die Each Year From Being Hit by a Car?
Nearly a thousand cyclists die each year from being hit by a car.
In 2020, according to the National Highway Traffic Safety Administration, over 930 bicyclists were killed after crashes with vehicles.
And that's up from previous years: 2019's data indicated that there were around 840 bicyclist fatalities nationwide.
Aside from completely upending your life and having to reimagine your future when your loved one dies in a bicycle-car crash, the associated cost and financial concerns can be significant.
A Denver bicycle accident lawyer can help you recover the funds you need to heal and move forward.
What Laws Should Colorado Cyclists Be Familiar With? 
There are specific rules of the road geared to protect Colorado and Denver bicyclists.
All Colorado cyclists should be aware of these laws – and, if you're getting ready to file a personal injury claim for a bicycling accident, you should definitely keep this list handy. These laws may be pertinent to your case.
Colorado laws relevant to bicycling accidents include:
Safe Passing Laws

, Colo. Rev. Stat. §§42-4-1002; 42-4-1003; 42-4-1004, laws that require motorists to give bicyclists a three-foot margin when passing them.

Vulnerable Road User Laws

, Colo. Rev. Stat. §§18-9-116; 42-4-1008.5; 42-4-1402; 42-4-1402.5, laws that define cyclists (among other travelers) as "vulnerable" and classifies imprudent driving events that result in bodily injury to a cyclist as potential misdemeanor offenses.

Distracted Driving Laws

, Colo. Rev. Stat. §§42-4-239; 42-4-1411, laws that aim to reduce phone use or earphone use while driving.

Where to Ride Laws

, Colo. Rev. Stat. §42-4-1412(5), laws that specify where bicyclists should ride whenever possible (with exceptions for overtaking vehicles or avoiding hazards)

Sidewalk Riding Laws

, Colo. Rev. Stat. §§42-4-710; 42-4-1412(10), laws that prohibit driving vehicles other than bicycles, electric bikes, or other human-powered vehicles on sidewalks

Mandatory Use of Separated Facilities Laws

, or, in Colorado's case, the lack of these laws: CO bicyclists can use normal traffic lanes

Bicycling Under the Influence Laws

, Colo. Rev. Stat. §§42-4-1301; 42-1-102, laws that clarify the fact that DUI laws apply to bicyclists, too

Authorization for Local Regulation of Bicycles

, Colo. Rev. Stat. §42-4-111, laws that empower local Colorado authorities to regulate bicycle operation and even require licensing, if consistent with CO state law, within their jurisdiction
These laws do change from time to time. Recently, a new Colorado law was established, under which Denver bicyclists "…can treat stoplights as stop signs, and stop signs as yield signs, when they have the right-of-way."
While it's always a good idea for bicyclists to follow the rules of the road and wear proper protective gear, you should never assume that you were in the wrong just because you were the one riding a bike.
The bicycle accident specialists at Jordan Law will know all relevant laws and how they apply to your situation. Call our team today to learn more about how we can help you work towards fair compensation. 
Frequently Asked Bicycle Accident Questions
How Long Do I Have to File a Claim After a Bicycle Accident?
Colorado's statute of limitations for personal injury cases gives you two years to file a claim after your bicycle accident.
That may seem like a long time. It's not. There are a lot of different steps you need to complete before that time runs out.
As soon as possible after your bicycle accident, call the bike accident lawyers at Jordan Law. (The number is (303) 465-8733.) Our team of bike accident attorneys will help you meet every applicable deadline from the beginning.
Do I Really Need a Lawyer for a Bicycle Accident?
Here's a simpler question: Are you injured? Did you need to take time off work? Is your bike in bad shape after the incident? Answering 'yes' may indicate a need to speak with a professional.
If your Denver bike accident will have any lasting effects on your life, a Colorado bicycle injury lawyer can help you determine whether you have a compelling case for pursuing compensation.
Who is Liable for a Bicycle Accident?
Great question. This is the central puzzle that you, your bike crash lawyer, your insurance company, and all other parties will work to resolve.
The liability for a bicycle accident depends on what happened. A driver may have run a red light; there may be a defect with your bicycle; you might even be able to determine that the road design itself partially caused your accident.
(Not for nothing: Jordan Law has achieved a $12M payout for victims of negligent road design.)
The sooner you retain an experienced bicycle injury attorney, the sooner you'll be able to determine liability in your case.
What Damages Can I Recover After a Bicycle Accident?
You may be able to recover several different types of damages after a bicycle accident, including medical expenses, pain and suffering, lost wages, and property damage.
Before determining the extent of your damages, you'll need to do two things:
Pursue medical treatment and heal fully. (You can only know how much your medical bills are after you've finished the bulk of your treatment.)
Call (303) 465-8733 and retain the bicycle accident lawyers at Jordan Law. In your free consultation, we'll discuss the particulars of your case and start determining what fair compensation would look like for you.
What Should I Do Immediately After My Bicycle Accident?
Immediately after your bicycle accident, take the following steps. (Finishing as many of these actions as possible will help you protect yourself and your case.)
Call the police and file a report.
Gather contact information from all involved parties (and any available witnesses).
Take pictures of the scene, if it's safe.
Contact a bicycle injury lawyer.
At Jordan Law, we understand that you didn't ask for this – and you don't need the hassle of dealing with the details of your claim while you should be concentrating on healing.
What Our Clients Are Saying
Accident
"
I got into a terrible car accident in 2020 and the other party who was at fault tried to pin the accident on me. I have back problems due to the car accident and have been through multiple kinds of treatment and surgeries. Jason and his team helped me in a way as if i was family and helped me receive a settlement that covered my medical bills along with supporting me and my family until i can get back on my feet. Thank you Jason and to your team and thank you for treating me like another human being.
"
Accident
"
I have dealt with hundreds of lawyers over the past twenty years and have never met a more courteous, knowledgeable and professional lawyer than Jason Jordan. I enjoyed every interaction with this young man and have recommended him to many people.
"
Accident
"
Passion for justice, compassionate concern for their clients, expertise in law, and sound guidance are what makes this team the right choice when you are faced with adversity. Jason and team are simply the best, from consultation to settlement you won't just feel you're their top priority, but you'll know it by the way they treat you and your family.
"
Accident
"
Completely impressed with how, all of them were there to help me through this horrible time in my life. I have enjoyed getting to know the whole group and felt assured that they all had me covered with all my questions and needs. This car accident was terrible and without you guys, and your help I am not sure where I would be. Thank you all so much. Janele
"
Accident
"
They were amazing to work with since day 1. My previous lawyer had too many cases and referred me to them and they immediately told me what I need to do and what to expect. I was not in the dark. They also kept me updated throughout the whole process when there were updates and even when there were no big updates. They even advocated for me and negotiated to get me more money. They were great. Ashley Reisman was such a pleasure to work with and talk to specifically too 🙌🏼🙌🏼🙌🏼
"
Personal Injury
"Not very often do you find a personal injury attorney that is both excellent in the courtroom AND empathetic towards their client's needs. Jason Jordan is not only the perfect combination of the two, he goes above and beyond to make sure each and every one of his clients feels heard and understood throughout all phases of the personal injury case."
We Handle a Range of Vehicle Related Cases
Carl L.
After extensively searching for an attorney to take my case, and having no success, I was referred to Jordan Law. He was quick to respond and follow up with me. I was struggling to keep it together throughout this difficult experience, but the confidence and trust they built with me gave me to motivation to keep persevering