Uber & Lyft Accident Injuries
Your Denver Rideshare Accident Lawyers
Whether you use rideshares like Uber and Lyft for their convenience or cost-saving potential, you probably weren't anticipating an accident when you summoned a ride. 
Arrange a Free Consultation
If you (or a loved one) are dealing with the aftermath of a rideshare accident, Jordan Law is ready to handle your rideshare accident claim so you can rest, relax, and recuperate. Fill out this form, and we'll get started.
Awards & Accolades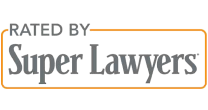 Landmark Verdicts & Settlements
$
131

million

Car Accident Victim

$131 Million verdict for the victim of a car accident in which the driver was over-served at a restaurant/bar.
$
74

million

Birth Injury Victim

$74 Million for the victim of a birth injury caused by medical malpractice in San Luis Obispo.
$
45

million

Wrongful Death

$45 Million verdict for the wrongful death of a mother killed by a drunk driver.
$
42

million

Motorcycle Accident

A car made a left turn in front of a motorcycle, ejecting the rider and passenger.
$
40

million

Wrongful Death

$40 Million verdict for the wrongful death of a 33 year-old son.
$
38

million

Brain Injuries

$38.6 million for a young man who suffered a traumatic brain injury due to a fall from a hotel balcony while intoxicated.
$
31.6

million

Brain Injuries

$31.6 million for a young woman with a traumatic brain injury in Kern County, California.
$
29.25

million

Brain Injuries

$29.25 million win against State Farm for brain injury, after the policy was open
$
26.6

million

Burn Injuries

A truck parking brake malfunctioned crashing through a kitchen wall causing massive deep fryer burns.
$
21.6

million

Motorcycle Accident

$21.6 million jury verdict in a contested motorcycle collision case (2016).
$
20

million

Explosions

Fuel tanker exploded leaving the victim with a permanent brain injury.
$
18.6

million

Truck Accident

$18.6 million verdict on behalf of a child who was run over by a garbage truck and lost his leg.
View All Verdicts & Settlements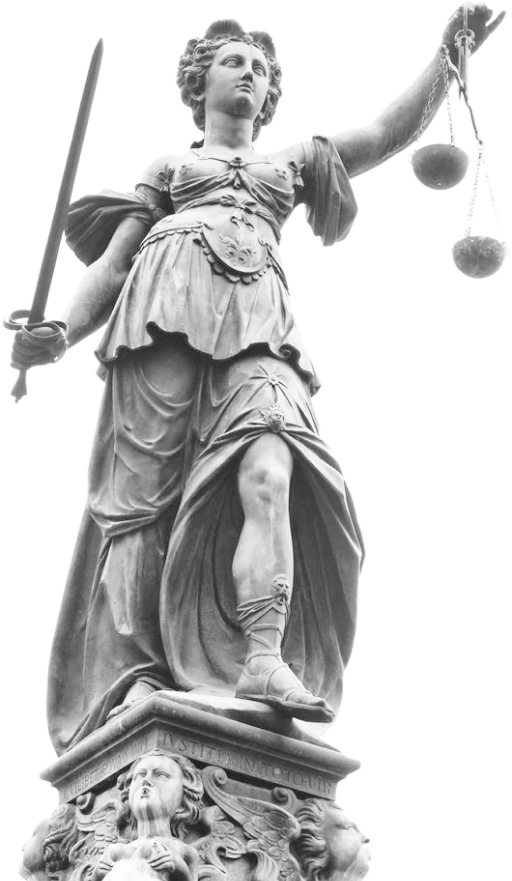 Have You Been Injured in a Rideshare Accident? If So, Call Joran Law
No car accident is simple, but rideshare accidents – or accidents involving vehicles and drivers contracted by companies like Uber and Lyft – can be nightmarishly complex. 
For one thing, these cases are relatively new.
(Car crashes have been happening since cars were invented, but rideshare accidents specifically have only been an issue for the last 15 years.)
The laws governing rideshare accidents are also new. This makes navigating the legalities of these accidents particularly confusing.
Rideshare accidents can also involve a considerable number of people.
Instead of a more pared-down two-party car crash case, with rideshare accidents, you'll need to negotiate with the following:
The rideshare driver

Any other drivers involved in the accident




Any other rideshare passengers also hurt by the accident




The rideshare company itself



That might not seem so bad – until you remember that each party will also have insurers and legal representation. There will be a lot of people contacting you, and a lot of tense conversations.
---
"You're dealing with an insurance company or car insurance company whose entire goal is to avoid paying claims out. It's an uphill battle facing a huge company that is going to try to undervalue that person's claim from the beginning." –JASON JORDAN
---
Since Colorado rideshare accidents can be complex, we'll make our point simple:
After a Denver car accident, the victim's bills can be steep. Medical care alone can be hundreds of thousands of dollars – and we've seen auto crash cases where the court award was more than $130 million.
No matter how you were involved in the accident (whether in another car, a rideshare passenger, or a pedestrian nearby), you shouldn't have to pay for what happened. Instead, your Denver rideshare accident attorneys can help you determine the damages you're due and fight for fair compensation so that you can focus less on medical bills and more on healing with your loved ones.
How Can Jordan Law Help After Your Rideshare Accident?
After your rideshare accident, all you'll want to do is rest and focus on healing (or being there for your family members).
Jordan Law will help you do that and ensure your claim moves forward appropriately.
To do that, they'll handle the different steps of filing insurance claims, investigating your accident, and working towards the compensation you deserve.
While you're resting, our Uber and Lyft car accident attorneys will:
Manage all communication with your claims adjuster




Gather information about your accident




Get any applicable estimates (e.g., property damage)

Help you determine the extent of your medical bills




Send demand letters to the relevant insurance injuries




File claims with your insurance, as well as the driver's and rideshare company's insurance




Review any applicable settlement offers and negotiate as needed

Help you accept or deny your settlement and prepare for court as needed



Insurers often pressure car accident victims into accepting a settlement, because settling is quicker, easier, and less expensive for everyone – except you.
To get fair compensation, you may need to go to court.
Many Denver Lyft and Uber car accident attorneys won't take rideshare accident claims to trial. You need to find someone who will do whatever it takes to ensure you achieve your best outcome.
---
"It's the respect that you start to get from judges over the years. If it becomes clear to the judge that they know you from prior experience, suddenly you're being treated as an equal with the judge. You command respect in the courtroom." –JASON JORDAN
---
What if My Driver was Off the Clock? And Other Rideshare Accident Concerns
The liability for your accident (and the responsibility for accident-related bills) will hinge on one critical question:
Was your driver operating on company time when the accident occurred – or were they off the clock?
Let's take a moment to look at the potential answers to that question (and their possible consequences):
If your rideshare driver was not on the clock,

you might only be able to file a claim with the driver's insurance.

That's not a bad thing; just something to know. You can still achieve fair compensation, and your Denver rideshare accident attorney will know how to help you do just that. 
If the driver was on the clock, but there was no passenger in their car

(e.g., if they were en route to a gig and caused an accident), you, as a victim of that accident, may be able to file a claim against the driver and the rideshare company.

Uber

and

Lyft

have accident liability coverage for this exact situation. This coverage usually includes $50,000.00 per injured person (to a maximum of $100,000.00 per accident). Still, you must check with your lawyer to see what terms apply. 
If you were a passenger in a rideshare vehicle during the crash

, you can file a claim against the company (in addition to filing claims with your insurance and the driver's insurer).

Rideshare companies usually carry $1M in coverage for third parties – which, in this case, would be you.

But, again, you'll need to discuss your options with your lawyer to ensure you have access to the total compensation available in your situation.
As you can see, rideshare crashes get complicated.
That's why the rideshare accident attorneys at Jordan Law are ready to assist.
What Should I Do if I am Involved in a Rideshare Accident?
Car accidents can be disorienting and scary. Rideshare accidents are no exception.
Here's what to do after an Uber accident. If possible, try to follow these steps:
Call 911 immediately

.

This will call the police and medical professionals to the scene. (If you're already at home or are otherwise acting after the fact, get to a hospital and see a doctor immediately. Do this even if you don't think you're injured. Some severe injuries take a while to appear.)

Doing this is more than just a safety precaution. Timed and dated police and medical records will be necessary for your case, so starting them right after your accident is vital.



Get contact information

.

If you can, get the names and phone numbers of the drivers involved in your crash and those of other passengers. The same goes for any nearby witnesses; they may be able to provide important testimonies later on.

(Don't worry about this step if you're injured; the police will gather this information if you can't.)



Document the scene

.

If possible, write down (or take pictures of) the following details:

What time of day the accident occurred

How fast the involved cars were going

What direction you were going in

What direction the other cars were going in

How long it took for police to arrive on-scene

If the rideshare driver had another passenger

If the rideshare driver was on their way to pick up a passenger

If the rideshare driver was on or off the clock

For rideshare accidents, in particular, the last three points are critical. Your Denver Lyft or Uber car accident lawyer will want to know as much as possible about the accident, so any details are helpful.
Then, call 303.465.8733 to discuss your case with experienced lawyers. After you do that, your lawyers will take your claim from there – leaving you to rest after your traumatic accident.
Frequently Asked Rideshare Accident Questions
I Was Hit by an Uber Driver. What Should I Do?
If you were hit by an Uber (or Lyft) driver in Colorado, you need to call 911 at once. This will call medical techs and the police to the scene.
After you've gotten medical support, started a medical record, and made sure the police are writing their report, you have a few more calls to make:
First, call your Uber or Lyft accident attorney. (Here's the number of a good one: 303.465.8733.) Then, report the accident to your insurance and the relevant rideshare company.
Your attorney may have some tips to follow when making these calls, so calling a Denver law firm first is a good idea.
What Kind of Insurance Coverage Do Rideshare Companies Have in Colorado?
In Colorado, rideshare companies carry commercial insurance. These insurance plans must provide enough coverage for both contracted rideshare drivers and rideshare passengers.
However, just because Uber and Lyft may have these policies in place doesn't mean they'll want to use them.
Don't (ever) rely on the benevolence of a big company when trying to get compensation for your rideshare accident bills! 
Instead, call Jordan Law at once (at 303.465.8733) to set up your free rideshare accident consultation.
Should I Talk to an Insurance Company After a Rideshare Accident in Colorado?
You must talk to your insurance company to report the accident promptly to ensure access to your own benefits (if you need them).
You should know, though, that dealing with insurance companies is challenging. Insurance companies are focused on protecting their profits, not helping you pay your medical bills.
That goes for your insurer and Uber or Lift's insurance representatives.
Speaking with your rideshare accident lawyer before you talk to any insurance company is a good idea – but you should act quickly.
As soon as possible after your accident, call 303.465.8733, and ask about how you should handle subsequent insurance conversations.
Does Lyft Pay for Accidents?
Lyft may pay for accidents.
Lyft's website has a page detailing its policies for covered rideshare accidents. (Uber's policy is right here.) Both discuss coverage of up to $1,000,000.00 for third-party auto liability.
This does not mean that achieving this level of payout will be automatic. Or remotely easy.
To ensure that Uber or Lyft will pay for your damages, retain the services of a trusted Denver rideshare accident attorney as soon as possible after your accident.
How Can a Colorado Personal Injury Lawyer Help Me After a Rideshare Accident?
Your Colorado personal injury lawyer will manage the complicated legal processes involved with getting you fair compensation. (If you're wondering whether you need a lawyer to sue Uber: Not technically, but because Uber will definitely have accident lawyers, it's a very good idea to retain your own lawyer for Uber or Lyft accidents.
They'll negotiate with other parties, handle conversations with your insurer, help you learn as much as possible about your accident, and navigate the possibilities of settling or going to court (as is appropriate for your specific circumstances).
If you're ready to set up your free consultation to discuss your rideshare accident, the team at Jordan Law is ready to assist as your trusted attorney for accidents in Uber or Lyft vehicles. Call 303.465.8733, and we'll start working on your claim today.
What Our Clients Are Saying
Accident
"
I got into a terrible car accident in 2020 and the other party who was at fault tried to pin the accident on me. I have back problems due to the car accident and have been through multiple kinds of treatment and surgeries. Jason and his team helped me in a way as if i was family and helped me receive a settlement that covered my medical bills along with supporting me and my family until i can get back on my feet. Thank you Jason and to your team and thank you for treating me like another human being.
"
Accident
"
I have dealt with hundreds of lawyers over the past twenty years and have never met a more courteous, knowledgeable and professional lawyer than Jason Jordan. I enjoyed every interaction with this young man and have recommended him to many people.
"
Accident
"
Passion for justice, compassionate concern for their clients, expertise in law, and sound guidance are what makes this team the right choice when you are faced with adversity. Jason and team are simply the best, from consultation to settlement you won't just feel you're their top priority, but you'll know it by the way they treat you and your family.
"
Accident
"
Completely impressed with how, all of them were there to help me through this horrible time in my life. I have enjoyed getting to know the whole group and felt assured that they all had me covered with all my questions and needs. This car accident was terrible and without you guys, and your help I am not sure where I would be. Thank you all so much. Janele
"
Accident
"
They were amazing to work with since day 1. My previous lawyer had too many cases and referred me to them and they immediately told me what I need to do and what to expect. I was not in the dark. They also kept me updated throughout the whole process when there were updates and even when there were no big updates. They even advocated for me and negotiated to get me more money. They were great. Ashley Reisman was such a pleasure to work with and talk to specifically too 🙌🏼🙌🏼🙌🏼
"
Personal Injury
"Not very often do you find a personal injury attorney that is both excellent in the courtroom AND empathetic towards their client's needs. Jason Jordan is not only the perfect combination of the two, he goes above and beyond to make sure each and every one of his clients feels heard and understood throughout all phases of the personal injury case."
Carl L.
After extensively searching for an attorney to take my case, and having no success, I was referred to Jordan Law. He was quick to respond and follow up with me. I was struggling to keep it together throughout this difficult experience, but the confidence and trust they built with me gave me to motivation to keep persevering