Over $500 Million in Verdicts & Settlements
Your Denver Brain Injury Lawyers
There's nothing quite as life-changing as watching a loved one suffer a traumatic brain injury – also known as a TBI. When this happens, you need to be there for them while they heal, not deal with endless insurance investigations.
Arrange a Free Consultation
That's where we come in. Fill out this form, and the TBI lawyers at Jordan Law will start working on your claim immediately.
Awards & Accolades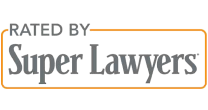 Landmark Verdicts & Settlements
$
131

million

Car Accident Victim

$131 Million verdict for the victim of a car accident in which the driver was over-served at a restaurant/bar.
$
74

million

Birth Injury Victim

$74 Million for the victim of a birth injury caused by medical malpractice in San Luis Obispo.
$
45

million

Wrongful Death

$45 Million verdict for the wrongful death of a mother killed by a drunk driver.
$
42

million

Motorcycle Accident

A car made a left turn in front of a motorcycle, ejecting the rider and passenger.
$
40

million

Wrongful Death

$40 Million verdict for the wrongful death of a 33 year-old son.
$
38

million

Brain Injuries

$38.6 million for a young man who suffered a traumatic brain injury due to a fall from a hotel balcony while intoxicated.
$
31.6

million

Brain Injuries

$31.6 million for a young woman with a traumatic brain injury in Kern County, California.
$
29.25

million

Brain Injuries

$29.25 million win against State Farm for brain injury, after the policy was open
$
26.6

million

Burn Injuries

A truck parking brake malfunctioned crashing through a kitchen wall causing massive deep fryer burns.
$
21.6

million

Motorcycle Accident

$21.6 million jury verdict in a contested motorcycle collision case (2016).
$
20

million

Explosions

Fuel tanker exploded leaving the victim with a permanent brain injury.
$
18.6

million

Truck Accident

$18.6 million verdict on behalf of a child who was run over by a garbage truck and lost his leg.
View All Verdicts & Settlements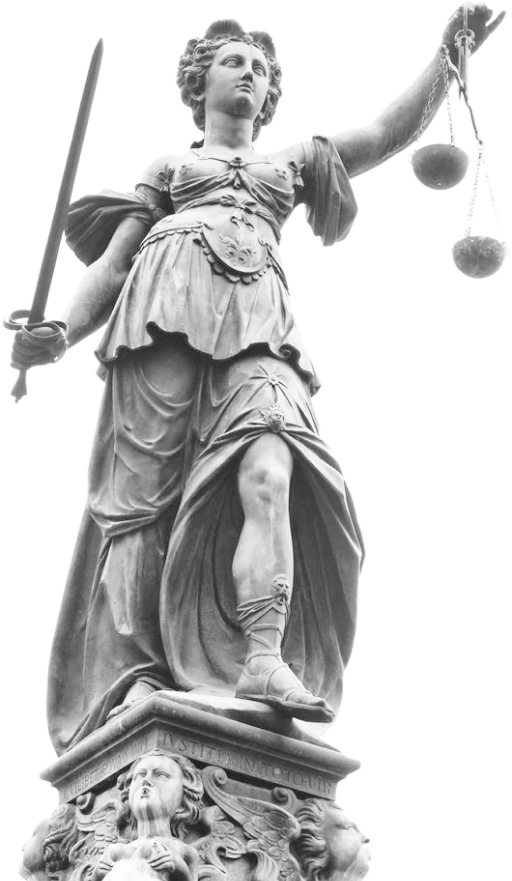 Have You or a Loved One Sustained a Brain Injury?
Traumatic brain injuries are unexpected, devastating, and expensive. 
In the first year after their accident, TBI victims pay an average of $40,000 for rehab and other medical costs. (That doesn't include their initial hospitalization – which can cost hundreds of thousands of dollars, too.) 
After that first year, the costs of TBI management don't go away, either – but we'll talk more about that in a moment.
While you're reeling from the accident and watching your loved one recover, your insurance company will work overtime to avoid paying your medical bills or getting you the money you need for physical and psychological therapy.
This isn't fair.
However, it's likely to happen if you don't work with an experienced Denver TBI injury lawyer.
If your loved one's brain injury happened because of someone else's negligence, you may be entitled to compensation for your injuries. As you prepare to support the impaired cognitive function, memory loss, and emotional distress of your loved one, that compensation will be immensely helpful (and essential).
The TBI claim team at Jordan Law is here to help you obtain fair compensation.
We're also here to help you avoid paperwork, unnecessary stress, and unhelpful confrontations right now, so you can focus on being there for your loved one.
How Can Jordan Law Help After Your Loved One's Brain Injury?
Your Denver TBI lawyer will help you file a claim and work towards the compensation you need to cover medical bills, ongoing therapy, and loss of income (among other things).
The steps your brain injury attorney will take to help you achieve this goal include:
Managing an investigation

. Immediately after the accident, a swarm of lawyers, doctors, and insurance agents will try to figure out who is liable for your loved one's TBI.

These investigations can be intimidating. Your traumatic brain injury lawyer will gather available evidence and issue statements on your behalf.

Heading up negotiations

. Your lawyer will talk with your insurance company and any other parties to work towards the compensation you need to cover your economic and non-economic damages.

This may involve working towards a settlement or preparing for court.

Representing you in court

. Agreeing on a settlement can be easy, but that might not get you the compensation you deserve.

That's why finding a brain damage lawyer who will take your claim to court is critical – as is retaining a team with an excellent reputation for Denver personal injury cases.

That's what we offer.

Jordan Law is ready to defend your right to compensation in a trial.
---
"We've been in the trenches every day, dealing with these insurance carriers, litigating cases, for 17+ years. The longer you do it, the more adjusters you work with, the more mediators you deal with, the more defense counsels you work with. And this industry is smaller than you think – so those connections matter."
– JASON JORDAN
---
Those are the major steps of a TBI claim – but a lot will be unique to your individual case (including tough conversations, weeks of waiting, and stacks of paperwork that need to be filed).
Your Denver TBI attorney will manage everything and keep you updated so you don't have to work too hard or worry. Instead, you can concentrate on being there for your loved one while they heal.
How do Brain Injuries Happen?
Usually, traumatic brain injuries happen after a fall, an accident, or a violent crime resulting in head trauma.
The most common causes of TBIs include:
Car accidents




Slip and fall accidents




Sports injuries




Work-related accidents




Violence
Under certain circumstances (e.g., if your loved one's head trauma involved heavy machinery at work, or they slipped and fell on someone else's property), you may be able to demonstrate that someone else was responsible for the event.
Request a Free Consultation
What Happens After You Sustain a Brain Injury?
First, get to the hospital if you or a loved one has experienced any head trauma. 
TBIs can be insidious. For a while, it can appear as if nothing is wrong. TBI victims can go about their lives for days or weeks after the accident with minor personality changes, headaches, or hard-to-identify symptoms. 
We've seen it happen. 
Jordan Law's traumatic brain injury attorneys have obtained a $17M payout for a woman with a traumatic brain injury, although she appeared normal to those who did not know her.
If you have any concerns about a potential TBI, go to the hospital, describe your (or their) symptoms, talk about any recent head trauma, and ask medical professionals to assess the severity of your situation. 
What Should Denver Brain Injury Victims Expect After the Fact?
Immediately after you (or a loved one) sustain a brain injury, you can expect to spend a significant amount of time in the hospital to figure out what's happening.
Then, you may need to consider:
Medication

: Traumatic brain injury patients may require medication to manage symptoms such as headaches, seizures, and depression.

These medications can cost hundreds of dollars per month – or more.
Surgery

: In severe cases of traumatic brain injury, surgery may be necessary to remove blood clots or relieve pressure on the brain.

Surgeries and subsequent medical costs can go into the thousands – especially if the TBI victim wasn't insured (or insured well).
Rehabilitation

: Traumatic brain injury patients often require extensive rehabilitation to regain cognitive and physical abilities.

This can include speech therapy, physical therapy, occupational therapy, and other forms of rehabilitation. A single therapy appointment in the Denver area can cost well over $200.00 – and your loved one could need different types of support for years on end.

Long-term care

: Some traumatic brain injury patients may require special care, particularly if they have permanent disabilities. This can include assisted living facilities or in-home care.

In Denver, average assisted living costs

hover around $5,000.00

–

per month.
Recovering from a brain injury takes a very long time. You may need to work with neurologists, neuropsychologists, and physical therapists for months or years.
You'll need to be prepared for emotional and financial challenges that could last the rest of your loved one's life. All the ways you'll need to care for your loved one will add up.
Determining liability can also get messy.
It requires deep understanding of Denver personal injury law, experience with state-of-the-art accident reconstruction techniques, and a relentless dedication to ensuring you and your loved one don't get left penniless and hurting.
It also requires a willingness to go to trial (too many TBI attorneys opt for quick settlements for fast – but often much smaller – payouts than those who take cases to trial).
And we're willing to go the full distance.
That's what Jordan Law offers – along with full communication and commitment to your case. Call (303) 465-8733 today to set up a free TBI claim consultation with our team. 
Frequently Asked Brain Injury Questions
What are the Permanent Effects of a Traumatic Brain Injury (TBI)?
A more telling question may be: What aren't the permanent effects of a traumatic brain injury?
Your loved one's TBI will affect them for the rest of their life. That means your life will likely be different, too.
Common long-term effects of TBI include:
Cognitive impairments, from difficulty concentrating to memory loss or changes in personality
Emotional disturbances, including mood swings, anxiety, and depression
Motor and sensory impairments, including hearing loss and mobility issues
Increased risk of more serious TBI in the future
These and other effects of TBI may result in serious changes to your life plans.
For example, the TBI victim may not be able to pursue their intended career, support relationships, or even remember who they are.
Even if theirs is – relatively speaking – a mild TBI, your loved one could suffer headaches, life-altering mood swings, or other disturbances to their daily quality of life for years.
Your Denver head injury lawyer can help you determine the compensation necessary to help you and your loved one thrive despite these unforeseen challenges.
What is the Average Payout for a Head Injury Case in Colorado?
The average payout for a head injury case in Colorado depends on a lot of things.
In our practice, we've seen settlements and court awards in the neighborhood of $20-40 million. We know that payouts of $100,000.00–$200,000.00 are also common.
Factors specific to your case, such as lost wages, medical expenses, and the reputation of the brain injury attorneys you work with will contribute to the amount of money you're able to take home.
So, if you're wondering how much a traumatic brain injury settlement is worth, know that the sooner you start working with experienced and skilled Denver brain injury lawyers, the more likely you'll be able to achieve fair (or even maximum) compensation. As soon as possible after your injury, call (303) 465-8733 to start working toward the payout you deserve.
What Steps Can You Take to Reduce Your Risk of Sustaining a TBI in an Accident?
To reduce your chances of sustaining a TBI in an accident, consider taking the following steps:
Wear appropriate protective gear for your activity. Depending on what you're doing, this could include anything from a helmet to a mouth guard.
Wear a seatbelt when driving or riding in a car (or motorcycle, or other vehicle). If children are in the car, ensure they're in age-appropriate seats.
Make fall-preventing habits a routine part of your life. Use handrails on stairs when they're available, for example, and check your home regularly for trip hazards.
Don't shrug off head injuries. If you have hit your head, even if the event seemed minor, seek medical attention.
Once you or your loved one has sustained an injury, call 911 at once.
File a police record if anyone else was involved. Then, call the head injury lawyers at Jordan Law at (303) 465-8733 to put your brain injury lawsuit in motion today.
What Our Clients Are Saying
Accident
"
I got into a terrible car accident in 2020 and the other party who was at fault tried to pin the accident on me. I have back problems due to the car accident and have been through multiple kinds of treatment and surgeries. Jason and his team helped me in a way as if i was family and helped me receive a settlement that covered my medical bills along with supporting me and my family until i can get back on my feet. Thank you Jason and to your team and thank you for treating me like another human being.
"
Accident
"
I have dealt with hundreds of lawyers over the past twenty years and have never met a more courteous, knowledgeable and professional lawyer than Jason Jordan. I enjoyed every interaction with this young man and have recommended him to many people.
"
Accident
"
Passion for justice, compassionate concern for their clients, expertise in law, and sound guidance are what makes this team the right choice when you are faced with adversity. Jason and team are simply the best, from consultation to settlement you won't just feel you're their top priority, but you'll know it by the way they treat you and your family.
"
Accident
"
Completely impressed with how, all of them were there to help me through this horrible time in my life. I have enjoyed getting to know the whole group and felt assured that they all had me covered with all my questions and needs. This car accident was terrible and without you guys, and your help I am not sure where I would be. Thank you all so much. Janele
"
Accident
"
They were amazing to work with since day 1. My previous lawyer had too many cases and referred me to them and they immediately told me what I need to do and what to expect. I was not in the dark. They also kept me updated throughout the whole process when there were updates and even when there were no big updates. They even advocated for me and negotiated to get me more money. They were great. Ashley Reisman was such a pleasure to work with and talk to specifically too 🙌🏼🙌🏼🙌🏼
"
Personal Injury
"Not very often do you find a personal injury attorney that is both excellent in the courtroom AND empathetic towards their client's needs. Jason Jordan is not only the perfect combination of the two, he goes above and beyond to make sure each and every one of his clients feels heard and understood throughout all phases of the personal injury case."
Carl L.
After extensively searching for an attorney to take my case, and having no success, I was referred to Jordan Law. He was quick to respond and follow up with me. I was struggling to keep it together throughout this difficult experience, but the confidence and trust they built with me gave me to motivation to keep persevering