Mass Torts
Essure Lawsuit Attorney
Arrange a Free Consultation
Please fill out the form below.
Awards & Accolades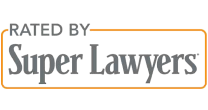 Essure Lawsuit Attorney
Many women across the country filed a lawsuit to accuse Bayer of negligence in warning them of the long-term health risks of the birth control device Essure, such as device migration, organ perforation resulting in hysterectomies on thousands of women across the country.  Most of the civilized world has taken the device off the market.   Many other symptoms may be attributable to the device. The pharmaceutical company, however, is trying to shield itself from all litigations filed against it by arguing that the contraceptive device was approved via the FDA's premarket approval process.  
If you are among the unfortunate victims who suffered one of the horrific consequences of receiving an Essure implant, our personal injury lawyers may help you file a litigation and receive just financial compensation in court. Call (303) 647-3026 today.
Landmark Verdicts & Settlements
$
131

million

Car Accident Victim

$131 Million verdict for the victim of a car accident in which the driver was over-served at a restaurant/bar.
$
74

million

Birth Injury Victim

$74 Million for the victim of a birth injury caused by medical malpractice in San Luis Obispo.
$
45

million

Wrongful Death

$45 Million verdict for the wrongful death of a mother killed by a drunk driver.
$
42

million

Motorcycle Accident

A car made a left turn in front of a motorcycle, ejecting the rider and passenger.
$
40

million

Wrongful Death

$40 Million verdict for the wrongful death of a 33 year-old son.
$
38

million

Brain Injuries

$38.6 million for a young man who suffered a traumatic brain injury due to a fall from a hotel balcony while intoxicated.
$
31.6

million

Brain Injuries

$31.6 million for a young woman with a traumatic brain injury in Kern County, California.
$
29.25

million

Brain Injuries

$29.25 million win against State Farm for brain injury, after the policy was open
$
26.6

million

Burn Injuries

A truck parking brake malfunctioned crashing through a kitchen wall causing massive deep fryer burns.
$
21.6

million

Motorcycle Accident

$21.6 million jury verdict in a contested motorcycle collision case (2016).
$
20

million

Explosions

Fuel tanker exploded leaving the victim with a permanent brain injury.
$
18.6

million

Truck Accident

$18.6 million verdict on behalf of a child who was run over by a garbage truck and lost his leg.
View All Verdicts & Settlements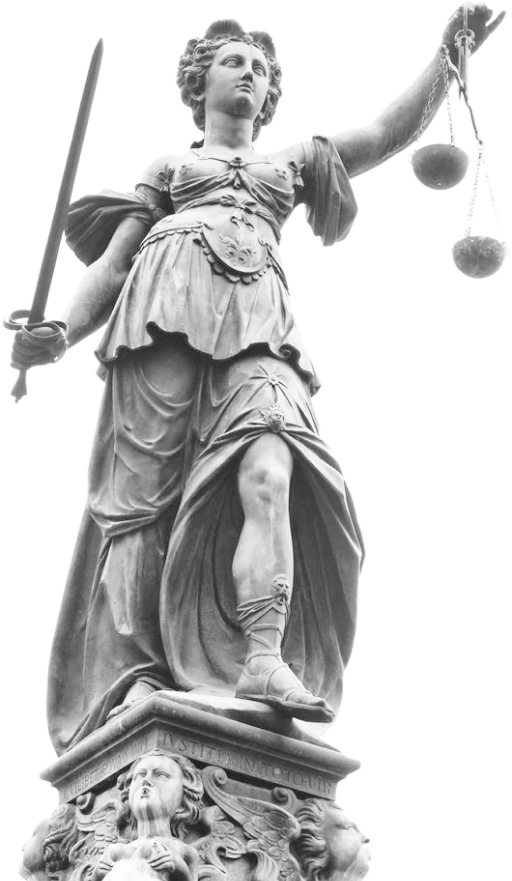 What Is Essure?
Originally conceived by Conceptus Inc., a subsidiary of Bayer AG, Essure is as an alternative permanent birth control method for women that did not want to undergo surgical laparoscopic tubal ligation. The US Food and Drugs Administration (FDA) approved it on November 4, 2002.
The primary benefit associated with this contraceptive method was to provide permanent birth control (female sterilization) without the need for invasive surgery or general anesthesia, thus avoiding all the risks related to these procedures. It does not require a surgical incision to be implanted. The device is inserted through the vagina into the fallopian tubes, and consists of two metal flexible coils. Scar tissue slowly forms around the two coils over a period of three months, blocking the tubes and preventing sperm cells from reaching the eggs.
The Unsettling results of Essure's clinical trials
In the Essure's pivotal clinical trial, among the 464 women who received the implant, 16 of them could not rely on it "due to expulsion, perforation, other unsatisfactory micro-insert location, or loss-to-follow-up". At least 8 women had to undergo additional surgery to be sterilized again or to remove a fragmented or misplaced coil. In an FDA five years follow-up report, five women required had to be later hysterectomized, and that at least one patient still became pregnant.
Data about this birth control method's safety was skewed and demonstrated that the device was unreliable. The FDA investigators granted approval to this device following the fast-track process, yet they raised several concerns about the lack of proper data on its long-term safety and effectiveness. All studies published only examined small numbers of women for short time spans, and up to 30% of total patients were lost during the trials.
FDA issues the "black box" warning
Pressed by the alarming number of women reporting all kind of adverse reaction and injuries, in 2015, the FDA published a full review of all patient reports, including web-based testimonials. According to their investigation, FDA received 5093 medical device reports related to Essure since 2002, although over the 80% of them were filed after 2013. Reports also included six death cases caused by the device, and five fetal deaths occurred in women who became pregnant following placement of the device. Patients like Heather Walsh and Tanya de la Paz brought their cases to a federal court after they had to undergo additional surgeries after the coils broke and migrated, causing life-threatening organ perforations.
At the end of February, the FDA finally classified this contraceptive device as a potentially dangerous one, and requested the pharmaceutical company to add a "black box" warning to its label. The "black box" is used to alert patients about the potentially life-threatening adverse reactions of a device or drug, and it's designed to call attention to the most serious risks. The regulator also determined that Bayer must conduct a new three-years study on over 2,000 women to properly assess Essure's safety and effectiveness by comparing it with other similar contraception devices. 
On April 9, 2018, the FDA restricted sales of the Essure device to a limited numbers of facilities. Both patients and doctors must now sign a decision checklist before the device could be implanted, and a new test must be performed after three months to ensure its proper placement and functioning.
Filing a Lawsuit is the only way to seek compensation
If you suffered any one of the grimy side effects of Essure, you may have a chance to be financially compensated for all your pain and distress. Bayer tried to shield itself behind "Federal Preemption" to fend off all the disputes filed because Essure was approved via the FDA's premarket approval process. However, some plaintiff's attorneys sought to remove that protection, asking the U.S. District Court, Eastern District of Pennsylvania to invalidate the rules that ensured Essure's approval. Eventually, some rulings such as Judge Winifred Y. Smith's one allowed the litigation to go on.
On June 8, 2016, a bipartisan bill sponsored by Congressman Mike Fitzpatrick called Ariel Grace's Law stripped the pharmaceutical company of its immunity, giving all patients the right to sue it and seek compensation. Every day, our attorneys are collecting new claims through all the United States from women who are forced to unjustly endure constant pain and distress. So far, about 16,100 lawsuits have been filed in state and federal courts across the country after the motion for centralizing an Essure Multidistrict Litigation (MDL No. 2739) was withdrawn. It's just a matter of time before the manufacturers face the consequences of their unscrupulous marketing tactics.
If you are among these patients, waste no more time and call us now. Our lawyers will provide a free legal consultation and will assist you over the course of the whole litigation.
Contraception of this kind is permanent and eliminates the need to use other forms of birth control, as well as avoiding any effect on the menstrual cycle. However, hundreds of women using this device experienced severe side effects and complications over time, including extreme pelvic and back pain or cramps that prevented them from performing daily activities, constant fatigue, heavy bleeding, headaches and weight gain. Other serious or even life-threatening complications and personal injuries included device migration and breakage that could lead to organ perforation, depression and suicidal thoughts, allergic reactions to nickel and the necessity for reoperation.
What Our Clients Are Saying
Accident
"
I got into a terrible car accident in 2020 and the other party who was at fault tried to pin the accident on me. I have back problems due to the car accident and have been through multiple kinds of treatment and surgeries. Jason and his team helped me in a way as if i was family and helped me receive a settlement that covered my medical bills along with supporting me and my family until i can get back on my feet. Thank you Jason and to your team and thank you for treating me like another human being.
"
Accident
"
I have dealt with hundreds of lawyers over the past twenty years and have never met a more courteous, knowledgeable and professional lawyer than Jason Jordan. I enjoyed every interaction with this young man and have recommended him to many people.
"
Accident
"
Passion for justice, compassionate concern for their clients, expertise in law, and sound guidance are what makes this team the right choice when you are faced with adversity. Jason and team are simply the best, from consultation to settlement you won't just feel you're their top priority, but you'll know it by the way they treat you and your family.
"
Accident
"
Completely impressed with how, all of them were there to help me through this horrible time in my life. I have enjoyed getting to know the whole group and felt assured that they all had me covered with all my questions and needs. This car accident was terrible and without you guys, and your help I am not sure where I would be. Thank you all so much. Janele
"
Accident
"
They were amazing to work with since day 1. My previous lawyer had too many cases and referred me to them and they immediately told me what I need to do and what to expect. I was not in the dark. They also kept me updated throughout the whole process when there were updates and even when there were no big updates. They even advocated for me and negotiated to get me more money. They were great. Ashley Reisman was such a pleasure to work with and talk to specifically too 🙌🏼🙌🏼🙌🏼
"
Personal Injury
"Not very often do you find a personal injury attorney that is both excellent in the courtroom AND empathetic towards their client's needs. Jason Jordan is not only the perfect combination of the two, he goes above and beyond to make sure each and every one of his clients feels heard and understood throughout all phases of the personal injury case."