General Negligence
Carbon Monoxide Poisoning
Arrange a Free Consultation
Please fill out the form below.
Awards & Accolades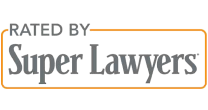 Choosing Your Denver Carbon Monoxide Poisoning Lawyer
Unintentional death from carbon monoxide poisoning can happen quickly, without you even realizing until it is too late. It is colorless, odorless, and tasteless, so there are almost no signs that it is overwhelming you. When you breathe in the fumes, it replaces the oxygen in your blood. It can happen many ways, and almost everybody is at risk in some way.
Call our Denver carbon monoxide poisoning lawyer from our firm today for a free consultation. Please reach us online or call (303) 465-8733
Landmark Verdicts & Settlements
$
131

million

Car Accident Victim

$131 Million verdict for the victim of a car accident in which the driver was over-served at a restaurant/bar.
$
74

million

Birth Injury Victim

$74 Million for the victim of a birth injury caused by medical malpractice in San Luis Obispo.
$
45

million

Wrongful Death

$45 Million verdict for the wrongful death of a mother killed by a drunk driver.
$
42

million

Motorcycle Accident

A car made a left turn in front of a motorcycle, ejecting the rider and passenger.
$
40

million

Wrongful Death

$40 Million verdict for the wrongful death of a 33 year-old son.
$
38

million

Brain Injuries

$38.6 million for a young man who suffered a traumatic brain injury due to a fall from a hotel balcony while intoxicated.
$
31.6

million

Brain Injuries

$31.6 million for a young woman with a traumatic brain injury in Kern County, California.
$
29.25

million

Brain Injuries

$29.25 million win against State Farm for brain injury, after the policy was open
$
26.6

million

Burn Injuries

A truck parking brake malfunctioned crashing through a kitchen wall causing massive deep fryer burns.
$
21.6

million

Motorcycle Accident

$21.6 million jury verdict in a contested motorcycle collision case (2016).
$
20

million

Explosions

Fuel tanker exploded leaving the victim with a permanent brain injury.
$
18.6

million

Truck Accident

$18.6 million verdict on behalf of a child who was run over by a garbage truck and lost his leg.
View All Verdicts & Settlements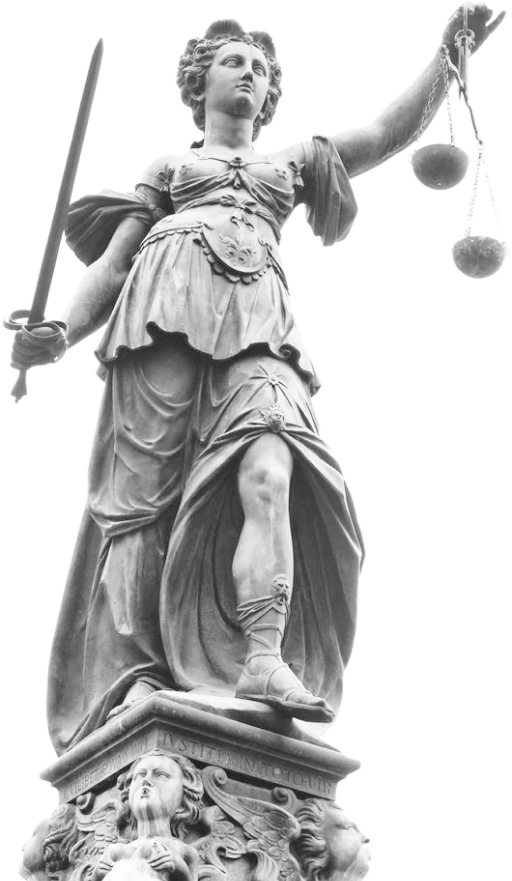 Why Choose Our Denver Carbon Monoxide Poisoning Attorney?
Clients are always our top priority because we care about our clients and want to ensure their families can obtain the justice they deserve.
 Our Denver carbon monoxide poisoning lawyer has recovered millions of dollars for our deserving clients, including numerous multi-million dollar recoveries.
We are available to clients 24/7 throughout the duration of their injury case, call us today for a free consultation.
Frequently Asked Carbon Monoxide Poisoning Questions
What Can Happen if You Are Exposed to Carbon Monoxide?
If it does not kill you, you can still suffer permanent brain damage from overexposure to carbon monoxide fumes. Even if you do not lose consciousness at any point, you could still have sustained damage that could affect you for your entire life.
What Are the Statistics for Carbon Monoxide Poisoning?
According to the Centers for Disease Control and Prevention (CDC), a total of 2,244 people died from unintentional carbon monoxide poisoning between the years of 2010 and 2015. In 2015, there were 393 deaths from unintentional carbon monoxide poisoning. Every year, around 50,000 people in the United States must go to the emergency room because of it.
What Are the Causes of Carbon Monoxide Poisoning?
Carbon monoxide is most often released through portable generators, stoves, lanterns, gas ranges, or burning charcoal and wood in enclosed spaces. This makes carbon monoxide poisoning especially likely to happen in the winter. The Centers for Disease Control and Prevention (CDC) reported that 36% of the carbon monoxide deaths happen in December, January, and February.
Carbon monoxide poisoning can also happen because of cars. Many cars create a lot of carbon monoxide when they are running. Specifically, you should never leave your car running in your garage with the garage door down. Even if the door is open, it can still have damaging effects. Whether you are waiting for it to heat up before heading outside or waiting for someone before leaving, turn off your car or pull outside. The fumes can build up without you noticing, and it can be deadly.
These fumes can also seep into your house, endangering everyone in your home, especially if you let the fumes build up for an extended period. You can even experience some of the symptoms of carbon monoxide poisoning when you are driving your car outside if there is any sort of carbon monoxide leak in your car.
What Are The Symptoms of Carbon Monoxide Poisoning?
The initial symptoms of carbon monoxide poisoning include headaches, dizziness, and nausea. These happen when you are beginning to be affected by the fumes. They can be difficult to label as carbon monoxide poisoning because they can be caused by any number of things.
As the fumes begin to build up, the symptoms intensify. You may become confused or tired, experience vision problems, or have seizures. You could also begin breathing quickly, which would cause you to breathe in even more of the fumes. You could also develop a quickening heartbeat and experience chest pain.
All these symptoms can happen in other ways as well, and since carbon monoxide has no smell, taste, or color, it is extremely difficult to tell if it is affecting you. This increases the danger. It is recommended that you have your car checked periodically for any carbon monoxide leaks.
What Our Clients Are Saying
Accident
"
I got into a terrible car accident in 2020 and the other party who was at fault tried to pin the accident on me. I have back problems due to the car accident and have been through multiple kinds of treatment and surgeries. Jason and his team helped me in a way as if i was family and helped me receive a settlement that covered my medical bills along with supporting me and my family until i can get back on my feet. Thank you Jason and to your team and thank you for treating me like another human being.
"
Accident
"
I have dealt with hundreds of lawyers over the past twenty years and have never met a more courteous, knowledgeable and professional lawyer than Jason Jordan. I enjoyed every interaction with this young man and have recommended him to many people.
"
Accident
"
Passion for justice, compassionate concern for their clients, expertise in law, and sound guidance are what makes this team the right choice when you are faced with adversity. Jason and team are simply the best, from consultation to settlement you won't just feel you're their top priority, but you'll know it by the way they treat you and your family.
"
Accident
"
Completely impressed with how, all of them were there to help me through this horrible time in my life. I have enjoyed getting to know the whole group and felt assured that they all had me covered with all my questions and needs. This car accident was terrible and without you guys, and your help I am not sure where I would be. Thank you all so much. Janele
"
Accident
"
They were amazing to work with since day 1. My previous lawyer had too many cases and referred me to them and they immediately told me what I need to do and what to expect. I was not in the dark. They also kept me updated throughout the whole process when there were updates and even when there were no big updates. They even advocated for me and negotiated to get me more money. They were great. Ashley Reisman was such a pleasure to work with and talk to specifically too 🙌🏼🙌🏼🙌🏼
"
Personal Injury
"Not very often do you find a personal injury attorney that is both excellent in the courtroom AND empathetic towards their client's needs. Jason Jordan is not only the perfect combination of the two, he goes above and beyond to make sure each and every one of his clients feels heard and understood throughout all phases of the personal injury case."
Carl L.
After extensively searching for an attorney to take my case, and having no success, I was referred to Jordan Law. He was quick to respond and follow up with me. I was struggling to keep it together throughout this difficult experience, but the confidence and trust they built with me gave me to motivation to keep persevering