Denver, Colorado
Train Accident Injury Attorney
Arrange a Free Consultation
Please fill out the form below.
Awards & Accolades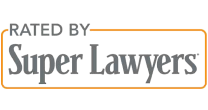 Choosing Your Denver Train Accident Lawyer
Thousands of train accidents occur every year and the results are devastating. According to data produced by the Federal Railroad Administration, during the first 10 months of 2017, there were over 6800 train accidents.
Our Denver personal injury law firm is small but with large firm power. With our experienced train accident attorneys, we have the resources to represent you while still taking the time to be there for our clients when they need them.
We work primarily on contingency which means we only get paid if our clients get paid.
When you find an attorney who charges based on contingency, you know that they have a huge incentive to fight for you, and they're confident in their ability to win your case.
Landmark Verdicts & Settlements
$
131

million

Car Accident Victim

$131 Million verdict for the victim of a car accident in which the driver was over-served at a restaurant/bar.
$
74

million

Birth Injury Victim

$74 Million for the victim of a birth injury caused by medical malpractice in San Luis Obispo.
$
45

million

Wrongful Death

$45 Million verdict for the wrongful death of a mother killed by a drunk driver.
$
42

million

Motorcycle Accident

A car made a left turn in front of a motorcycle, ejecting the rider and passenger.
$
40

million

Wrongful Death

$40 Million verdict for the wrongful death of a 33 year-old son.
$
38

million

Brain Injuries

$38.6 million for a young man who suffered a traumatic brain injury due to a fall from a hotel balcony while intoxicated.
$
31.6

million

Brain Injuries

$31.6 million for a young woman with a traumatic brain injury in Kern County, California.
$
29.25

million

Brain Injuries

$29.25 million win against State Farm for brain injury, after the policy was open
$
26.6

million

Burn Injuries

A truck parking brake malfunctioned crashing through a kitchen wall causing massive deep fryer burns.
$
21.6

million

Motorcycle Accident

$21.6 million jury verdict in a contested motorcycle collision case (2016).
$
20

million

Explosions

Fuel tanker exploded leaving the victim with a permanent brain injury.
$
18.6

million

Truck Accident

$18.6 million verdict on behalf of a child who was run over by a garbage truck and lost his leg.
View All Verdicts & Settlements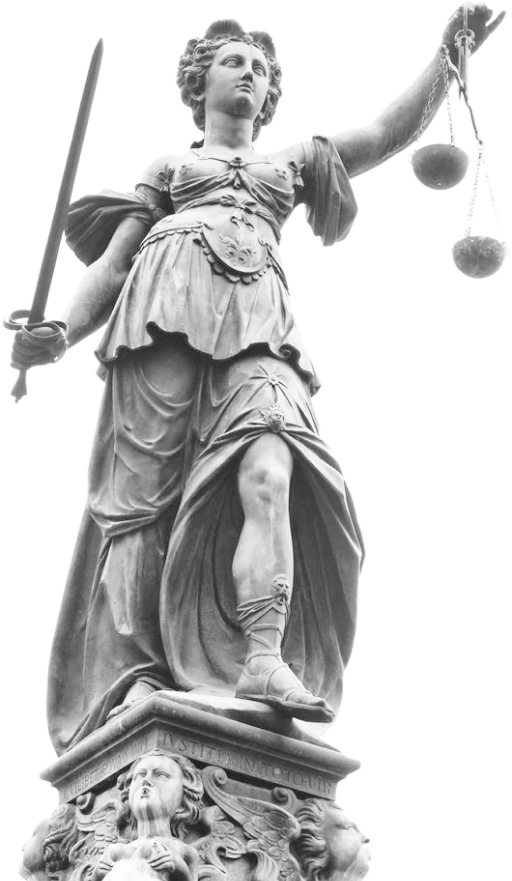 How a Denver Train Accident Attorney Can Help
Accidents commonly occur due to negligence on the part of the train company, railroad employees, manufacturers of equipment, or governmental agency. Whether you're an employee, a passenger, or a bystander, if you're injured by a train, you deserve to be compensated for your injuries, medical bills, lost income, loss of future income, and pain and suffering.
Our Denver train accident lawyer has won millions of dollars for our clients. If you're the victim of a train accident, it's essential to document physical and financial injury. Financial injury includes loss of wages and loss of future earning power. We can provide the guidance necessary to accurately calculate your future losses, so you don't end up with less than you need and deserve.
Frequently Asked Train Accident Questions
What Are Some Reasons Railway Injuries Occur?
Motor vehicle-train collisions
Derailments
Hazardous material accidents
Railroad crossing accidents
What Are Some Causes for Railway Injuries?
Most accidents are avoidable. According to the National Transportation Safety Board (NTBS), the majority of train fatalities are trespassers struck by trains. Unprotected railway crossings don't have lights or signals so there's no warning that a train is coming. Bystanders are hurt or killed at these crossings. Being hit by a train is not usually survivable. It's also dangerous for the people riding the train and other bystanders.
Train derailments and hazardous material spills can cause injury to bystanders. Sometimes passengers are injured while boarding or disembarking from the train. Other causes include:
Poor maintenance
Defective safety equipment on the train
Defective or inadequate safety equipment at the railway crossing
Mechanical failures
Distracted pedestrians
Negligent motor vehicle drivers
Misaligned tracks
Speeding
Cargo loaded unevenly
Breaks in the track
Defective wheels or other equipment
Human error or negligence
Passenger trains travel at a high rate of speed and passengers do not wear safety devices. This means that even a small accident can cause great injury or even wrongful death.
If you work for the railroad, it is a reasonable assumption that your employer will do everything within their power to keep you safe. The Federal Employers' Liability Act (FELA) requires that a reasonably safe workplace is provided, inspections must be conducted to keep the workplace free of hazards, the employer must enforce safety rules and ensure that training and supervision are in place.
Who Investigates Railway Accidents?
The Federal Railroad Administration (FRA) monitors train incidents every day of the year. Their primary investigatory focus is on accidents involving railway equipment or highway-rail crossings, and fatalities of employees and contractors. Their findings are available through Freedom of Information Act (FOIA) requests.
What Our Clients Are Saying
Accident
"
I got into a terrible car accident in 2020 and the other party who was at fault tried to pin the accident on me. I have back problems due to the car accident and have been through multiple kinds of treatment and surgeries. Jason and his team helped me in a way as if i was family and helped me receive a settlement that covered my medical bills along with supporting me and my family until i can get back on my feet. Thank you Jason and to your team and thank you for treating me like another human being.
"
Accident
"
I have dealt with hundreds of lawyers over the past twenty years and have never met a more courteous, knowledgeable and professional lawyer than Jason Jordan. I enjoyed every interaction with this young man and have recommended him to many people.
"
Accident
"
Passion for justice, compassionate concern for their clients, expertise in law, and sound guidance are what makes this team the right choice when you are faced with adversity. Jason and team are simply the best, from consultation to settlement you won't just feel you're their top priority, but you'll know it by the way they treat you and your family.
"
Accident
"
Completely impressed with how, all of them were there to help me through this horrible time in my life. I have enjoyed getting to know the whole group and felt assured that they all had me covered with all my questions and needs. This car accident was terrible and without you guys, and your help I am not sure where I would be. Thank you all so much. Janele
"
Accident
"
They were amazing to work with since day 1. My previous lawyer had too many cases and referred me to them and they immediately told me what I need to do and what to expect. I was not in the dark. They also kept me updated throughout the whole process when there were updates and even when there were no big updates. They even advocated for me and negotiated to get me more money. They were great. Ashley Reisman was such a pleasure to work with and talk to specifically too 🙌🏼🙌🏼🙌🏼
"
Personal Injury
"Not very often do you find a personal injury attorney that is both excellent in the courtroom AND empathetic towards their client's needs. Jason Jordan is not only the perfect combination of the two, he goes above and beyond to make sure each and every one of his clients feels heard and understood throughout all phases of the personal injury case."
Carl L.
After extensively searching for an attorney to take my case, and having no success, I was referred to Jordan Law. He was quick to respond and follow up with me. I was struggling to keep it together throughout this difficult experience, but the confidence and trust they built with me gave me to motivation to keep persevering