Over $500 Million in Verdicts & Settlements
Your Denver Truck Accident Lawyers
If your life has changed in a flash after a truck crash in Denver, you need experienced commercial truck accident lawyers fighting for you – immediately.
While you focus on healing, you want expert accident attorneys in your corner (and sometimes your bedside). The truck accident lawyers at Jordan Law often share their cell phone numbers for easy-access texting…and access to the latest information about your case.
Arrange a Free Consultation
Remember, time is of the essence. You must seek out the expert legal help you need. Fill out this form, and we'll start working on your truck accident claim today.
Awards & Accolades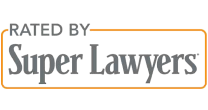 Have You Been Injured by a Commercial Truck?
Large truck accidents cause severe injuries. When smaller vehicles get hit by trucks, catastrophe ensues — and, often, wrongful deaths.
In Colorado alone, large trucks were associated with 81 fatalities in 2020.
Whether you're dealing with a traumatic brain injury, a spinal cord injury, broken bones, or extensive internal damage, you're probably wondering how you'll pay for everything. Jordan Law has helped personal injury victims achieve payouts of over $38 million for brain injuries – and over $18 million for truck accidents.
Your road to maximum compensation begins with healing – and a free consultation with Denver commercial truck accident attorneys ready to go to trial for you.
"We know you're scared because you don't know how this is going to play out. You didn't plan on getting injured. But for you to be adequately compensated for everything that you have gone through, you've absolutely got to go through that period of treatment and resolution of your symptoms." JASON JORDAN
Landmark Verdicts & Settlements
$
425

thousand

Motorcycle Accident

Driver made a left turn in front of a motorcycle without checking for oncoming traffic.
$
2.25

million

Bad Faith Insurance

Recovered 2.5M for a car accident victim when the insurance company refused to pay.
$
3.5

million

Explosions

A liquid oxygen tank exploded causing severe burns.
$
20

million

Explosions

Fuel tanker exploded leaving the victim with a permanent brain injury.
$
1.6

million

Bad Faith Insurance

Delivered a $1.6M after trial when a drunk driver ran a red light and struck the victim, then lied to prevent insurance from paying out.
$
42

million

Motorcycle Accident

A car made a left turn in front of a motorcycle, ejecting the rider and passenger.
$
750

thousand

Motorcycle Accident

Motorcycle victim was struck by car who didn't yield at the intersection.
$
910

thousand

Premises Liability

A wall under construction collapsed on the victim in the grocery store.
$
1

million

Truck Accident

Victim was rear ended by a semi-truck.
$
1

million

Accident

A commercial vehicle struck the victim.
$
1

million

Slip and Fall

A senior citizen slipped and fell on private property where there were unsafe conditions.
$
1

million

Wrongful Death

Victim died in a whitewater rafting accident.
View All Verdicts & Settlements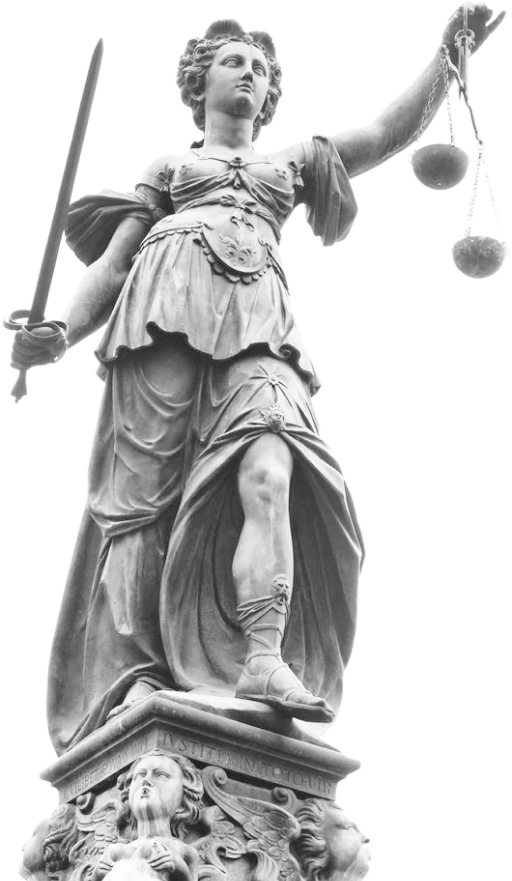 How can Jordan Law Help After Your Truck Accident?
While you or your loved ones are recovering from the impact of your crash, the semi-truck accident lawyers at Jordan Law will handle the legal actions surrounding your claim.
You or your family won't have to deal with paperwork, talk to insurance agents, or consider costs.
That's our job. Yours is to heal or to be there for your loved one until they recover – no matter how long that takes. 
Jordan and Herington has been a great firm. Stuck with us the entire way throughout a long course of treatment, and kept us informed the whole time. Kept fighting for a good outcome; very very pleased!!! – JAMES, personal injury client
Colorado truck accident settlements or court awards vary from a few thousand to millions of dollars. Before our 18-wheeler accident lawyers can determine the extent of your medical bills, you must recuperate.
How do Truck Accident Lawsuits Work?

Your truck crash lawsuit can contain the following steps:
An investigation to find out what happened (and who's responsible)
Official filed statements (or complaints, petitions, or letters) from all involved parties
Negotiations between victims and insurance companies to reach a settlement offer
A trial, if the case cannot settle out of court
Appeals, if any involved party is not content with the court's verdict
Your claim's timeline will be unique to you, and will depend on the specifics of your case.
What won't be unique is your experience dealing with Denver insurance companies.
Dealing with insurance companies is rarely good, but, after a truck accident, the experience will be particularly overwhelming.
First of all, the number of insurance companies involved will be higher than in most passenger vehicle accidents. You'll be fielding calls from many different agents, including those representing the truck driver, trucking company, shipping company, and other damaged vehicles.
Secondly, insurance representatives know that trucking accidents can be enormously expensive. That increases their incentive to settle, and settle fast (which may not be in your best interest).
There will be many people talking, many interests at play, and extremely tense negotiations. People will approach you with tricky questions and scary requests (or false claims of impartiality or trustworthiness).
You cannot trust that anyone is working with your future in mind – except for your truck crash attorney. 
"I was given my options, clearly explained risks, never pressured to go any route I didn't want and ALWAYS had a group of people who I knew were looking out for me and ready to fight until the end". – SAMANTHA, personal injury client
You need to ensure you're working with representation you can trust to go to court, if that's what your case needs. Call 303-465-8733 today to speak with experienced Denver semi truck accident attorneys.
What Do I Need to Do After a Truck Accident in Colorado?

We'll keep this simple. After your accident, tackle this to-do list as quickly as you can:
Call 911. Don't stop to think if you're hurt. Just call.
Police and emergency medical services will arrive shortly. Ask the officer writing your report for their badge number. Later, you can use that number to look up your accident record.
Take pictures. If you can do so safely, document the scene.
Snap pictures of license plates, your injuries, the vehicle, the area around the accident, and nearby traffic signs.
Get medical help. Even if you feel fine, get to a hospital.
Your adrenaline will be high, which can mask serious injuries. Do not admit that you are unhurt or refuse medical care, in any case.
Get contact information. Ask the other involved parties to share their company and insurance information.
If any witnesses saw the event, ask for their contact details, too. Your commercial vehicle accident lawyer will want this information.
If you're working after the fact – scrolling through this list while at the hospital, or after you've gotten home safely – you can still take action (and it's important that you do so, ASAP).
Call the Denver police station to file a report, get to the hospital to create a dated medical record, and write down as much as you can remember about the event as possible.
Then, call 303-465-8733 to talk to a commercial truck accident lawyer immediately. This will start your case and free you up to focus on healing.
What Our Truck Accident Clients Are Saying
Accident
"
I got into a terrible car accident in 2020 and the other party who was at fault tried to pin the accident on me. I have back problems due to the car accident and have been through multiple kinds of treatment and surgeries. Jason and his team helped me in a way as if i was family and helped me receive a settlement that covered my medical bills along with supporting me and my family until i can get back on my feet. Thank you Jason and to your team and thank you for treating me like another human being.
"
Accident
"
I have dealt with hundreds of lawyers over the past twenty years and have never met a more courteous, knowledgeable and professional lawyer than Jason Jordan. I enjoyed every interaction with this young man and have recommended him to many people.
"
Accident
"
Passion for justice, compassionate concern for their clients, expertise in law, and sound guidance are what makes this team the right choice when you are faced with adversity. Jason and team are simply the best, from consultation to settlement you won't just feel you're their top priority, but you'll know it by the way they treat you and your family.
"
Accident
"
Completely impressed with how, all of them were there to help me through this horrible time in my life. I have enjoyed getting to know the whole group and felt assured that they all had me covered with all my questions and needs. This car accident was terrible and without you guys, and your help I am not sure where I would be. Thank you all so much. Janele
"
Accident
"
They were amazing to work with since day 1. My previous lawyer had too many cases and referred me to them and they immediately told me what I need to do and what to expect. I was not in the dark. They also kept me updated throughout the whole process when there were updates and even when there were no big updates. They even advocated for me and negotiated to get me more money. They were great. Ashley Reisman was such a pleasure to work with and talk to specifically too 🙌🏼🙌🏼🙌🏼
"
Personal Injury
"Not very often do you find a personal injury attorney that is both excellent in the courtroom AND empathetic towards their client's needs. Jason Jordan is not only the perfect combination of the two, he goes above and beyond to make sure each and every one of his clients feels heard and understood throughout all phases of the personal injury case."
How Much Will a Truck Accident Lawsuit Cost in Denver, Colorado?
Truck accidents are expensive. Working with experienced Denver 18-wheeler accident attorneys doesn't have to be. At Jordan Law, we work on a contingency basis. Getting started on your personal injury lawsuit won't cost you a dime. 
Instead, we'll take a percentage of the settlement or court award after winning your case. Our percentage starts at 35%. During your free truck accident consultation, we'll review costs and compensation to ensure you know exactly what to expect. 
While truck accident lawsuits can be costly, our truck wreck lawyers can achieve even bigger payouts. 
The trucking, personal injury, and tractor-trailer accident lawyers at Jordan Law have recovered an $18.6 million verdict on behalf of a child who was run over by a garbage truck. 
How Much Can You Get From a Semi Truck Accident? 
The following forms of economic and non-economic damages may be available for truck accident victims in Colorado:
ECONOMIC DAMAGES
Economic damages are specific financial losses. These include medical expenses, property damage, lost wages, lost future wages, legal fees, and increased insurance premiums.
If you suffer from soft tissue injuries, such as whiplash, you'll need weeks of physical therapy to avoid lifelong pain. (If yours is a severe spinal cord injury, make that years of PT.)
You may not be able to work while you're healing, and physical therapy is expensive: Denver average per-session PT costs can reach $400.00.
Your mind requires care after a crash, too. Nearly 50% of road traffic accident victims have PTSD. You'll need therapy for that – which may cost $200.00 per session.
NON-ECONOMIC DAMAGES
Non-economic damages are those without specific prices attached. They are no less real than economic damages but can be more challenging to determine.
Non-economic damages include pain and suffering, loss of consortium, emotional distress, and loss of enjoyment of life.
These costs add up. You shouldn't have to shoulder them.
Jordan Law has helped Colorado crash victims achieve millions in settlements and awards. Our firm can help you, too. Call 303-465-8733 today!
Truck Accident Frequently Asked Questions
How many semi-truck accidents happen per year?
The National Highway Traffic Safety Association (NHTSA) has reported that nearly 440,000 semi-truck accidents occurred in 2020. In the same time, NHTSA reported 74 crashes involving large trucks in Colorado.
Truck accidents happen, and you must ensure yours doesn't upend the rest of your life. That's where we can help. Call our law firm today to schedule your free truck accident consultation.
What is a truck accident settlement worth in Denver?
Truck accident settlement values can range from a few thousand dollars to millions. If there are wrongful deaths, large corporations, or extensive damages involved, your case's value may be higher.
When more money is at stake, the parties involved will fight harder to avoid liability. As the victim of a truck accident in Colorado, you need to retain experienced legal support as soon as possible.
How do you choose the best trucking accident attorney?
Here's what we recommend looking for in the best truck accident attorney:
Extensive experience: Ask your prospective semi truck accident attorney how long they've been practicing – and how often they take truck accident cases to court.
Clear communication: When your truck crash lawyer answers questions and delivers updates, ensure that what they say is helpful and easy to understand.
A personal connection! When you meet with accident lawyers, make sure they're people you want to work with. You need to feel comfortable relying on your legal team, and confident that they'll take care of you and your future.
The best way to establish that personal connection is through a consultation. Call 303-465-8733 to discuss your next steps with the Jordan Law truck injury lawyers today.
What to Look for In the Best Semi-Truck Accident Attorney
Selecting the best trucking accidents lawyer is the #1 thing you can do to increase your chances of success. You need to feel comfortable with your attorney and confident in their ability to achieve the compensation you deserve. 
Finding that can be overwhelming. We recommend focusing on results, reputation, and reviews. 
For results, check whether your prospective commercial vehicle accident attorney has actually gone to court in Denver and has gotten clients paid. At our firm, we make that information accessible: We've won over $500M in verdicts and settlements.
---
"There are other trial law firms out there, but you'd be surprised how few and far between they really are. The longer you do it, the more adjusters you work with, the more mediators you work with, the more defense counsels you work with. And insurance carriers know who we are. They know that we win cases." JASON JORDAN
---
Retaining truck injury lawyers with a rock-solid reputation will go far. You want insurers, juries, judges, and defense representation to know who your attorney is!
Look at your prospective lawyer's testimonials and customer reviews to see how they've served people in your position. That will give you an idea of their reputation and the results they can deliver for you.
Carl L.
After extensively searching for an attorney to take my case, and having no success, I was referred to Jordan Law. He was quick to respond and follow up with me. I was struggling to keep it together throughout this difficult experience, but the confidence and trust they built with me gave me to motivation to keep persevering