Over $500 Million in Verdicts & Settlements
Your Denver Birth Injury Lawyers
Your child's birth should be joyful, memorable, and as free from trauma as possible – but that isn't always the case. If your child sustained injuries or was harmed during birth, you deserve answers, justice, and support.
Arrange a Free Consultation
Fill out the form below to contact our team of experienced, compassionate attorneys.
Awards & Accolades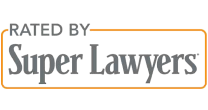 Landmark Verdicts & Settlements
$
131

million

Car Accident Victim

$131 Million verdict for the victim of a car accident in which the driver was over-served at a restaurant/bar.
$
74

million

Birth Injury Victim

$74 Million for the victim of a birth injury caused by medical malpractice in San Luis Obispo.
$
45

million

Wrongful Death

$45 Million verdict for the wrongful death of a mother killed by a drunk driver.
$
42

million

Motorcycle Accident

A car made a left turn in front of a motorcycle, ejecting the rider and passenger.
$
40

million

Wrongful Death

$40 Million verdict for the wrongful death of a 33 year-old son.
$
38

million

Brain Injuries

$38.6 million for a young man who suffered a traumatic brain injury due to a fall from a hotel balcony while intoxicated.
$
31.6

million

Brain Injuries

$31.6 million for a young woman with a traumatic brain injury in Kern County, California.
$
29.25

million

Brain Injuries

$29.25 million win against State Farm for brain injury, after the policy was open
$
26.6

million

Burn Injuries

A truck parking brake malfunctioned crashing through a kitchen wall causing massive deep fryer burns.
$
21.6

million

Motorcycle Accident

$21.6 million jury verdict in a contested motorcycle collision case (2016).
$
20

million

Explosions

Fuel tanker exploded leaving the victim with a permanent brain injury.
$
18.6

million

Truck Accident

$18.6 million verdict on behalf of a child who was run over by a garbage truck and lost his leg.
View All Verdicts & Settlements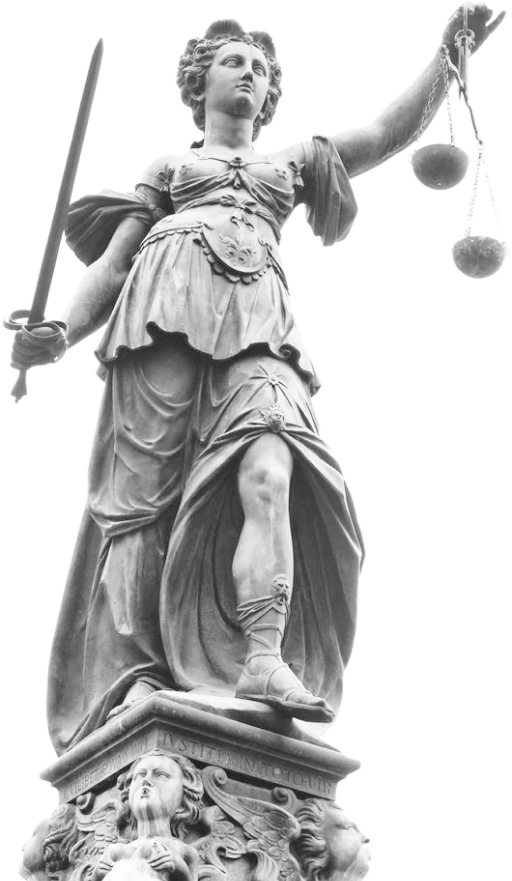 If You Or Your Loved One Experienced a Birth Injury in Denver, You Need Resources to Heal
Birth injuries are tragic. They change the lives of entire families. They are exhausting, expensive, and emotionally draining. Your family will require time and resources as you process what has happened. You also need to know a few things as you forge ahead:
If you are the mother, do not assume fault. We'll say that again: Some people may allege you did something to cause your baby's injuries. That is wildly unhelpful, inappropriate, and likely untrue.
Please also realize that you are also hurting. Although birth injuries in this context generally focus on the child, mothers also often sustain life-threatening injuries during or after birth. Even if you feel physically fine, the psychological trauma of going through birth and learning of your child's potential injuries is significant. Both you and your child deserve care, attention, and as little victim-blaming as possible.
We want to help you find the answers you need to heal and move forward.
What are the Most Common Types of Birth Injuries?
In our practice, some of the more common birth injuries we've seen include:
Brachial plexus injuries, or arm-related nerve damage
Cerebral palsy, or disorders associated with brain damage that can result in affected posture and movement
Facial nerve injuries, or damage to facial structures and nerves, resulting in facial weakness or paralysis
Hypoxic-ischemic encephalopathy, or a condition in which the baby's brain does not get the oxygen it needs during delivery
Intracranial hemorrhage, or bleeding inside the child's skull
What are the Possible Causes of Birth Injuries?
While the causes relevant to your case will depend on your unique circumstances, common factors contributing to birth injuries may include:
Medical device malfunctions
Labor and delivery complications
Negligence by the involved medical staff or hospital facility
What Happens After Your Denver Birth Injury Lawyer Takes On Your Case?
When your Denver birth injury lawyer takes your case, they will initiate a thorough investigation to determine whether the medical professionals caring for your family followed all applicable standards, rules, and regulations. If your lawyer finds that your care team deviated from the standard of care, and that deviation contributed to your child's injury, you may be able to pursue compensation for medical malpractice.
Insurers may take a different approach. Sometimes, insurance agents attempt to tell parents that they (or even their child) were responsible for the injury – due to their labor strategies or any pre-existing conditions, for example. At Jordan Law, we do not engage in the appalling practice of blaming the victim.
What Our Clients Are Saying
Accident
"
I got into a terrible car accident in 2020 and the other party who was at fault tried to pin the accident on me. I have back problems due to the car accident and have been through multiple kinds of treatment and surgeries. Jason and his team helped me in a way as if i was family and helped me receive a settlement that covered my medical bills along with supporting me and my family until i can get back on my feet. Thank you Jason and to your team and thank you for treating me like another human being.
"
Accident
"
I have dealt with hundreds of lawyers over the past twenty years and have never met a more courteous, knowledgeable and professional lawyer than Jason Jordan. I enjoyed every interaction with this young man and have recommended him to many people.
"
Accident
"
Passion for justice, compassionate concern for their clients, expertise in law, and sound guidance are what makes this team the right choice when you are faced with adversity. Jason and team are simply the best, from consultation to settlement you won't just feel you're their top priority, but you'll know it by the way they treat you and your family.
"
Accident
"
Completely impressed with how, all of them were there to help me through this horrible time in my life. I have enjoyed getting to know the whole group and felt assured that they all had me covered with all my questions and needs. This car accident was terrible and without you guys, and your help I am not sure where I would be. Thank you all so much. Janele
"
Accident
"
They were amazing to work with since day 1. My previous lawyer had too many cases and referred me to them and they immediately told me what I need to do and what to expect. I was not in the dark. They also kept me updated throughout the whole process when there were updates and even when there were no big updates. They even advocated for me and negotiated to get me more money. They were great. Ashley Reisman was such a pleasure to work with and talk to specifically too 🙌🏼🙌🏼🙌🏼
"
Personal Injury
"Not very often do you find a personal injury attorney that is both excellent in the courtroom AND empathetic towards their client's needs. Jason Jordan is not only the perfect combination of the two, he goes above and beyond to make sure each and every one of his clients feels heard and understood throughout all phases of the personal injury case."
How Can You Begin to Heal After a Birth Injury? 
Dealing with a birth injury in your family is an emotional, challenging journey.
Your first step is seeking medical care for your child's needs. Contact healthcare professionals who specialize in birth injury cases and initiate appropriate treatment.
Make sure you're taking care of your needs, too. You (or the child's mother) should speak with a doctor and ensure that you're healing as well as possible after labor and delivery. Finding a local support network or pursuing therapy for your trauma may also be helpful.
All of this will require a significant amount of resources. Not only do you deserve compensation for your traumatic experience, but you may require it to move forward as healthily as possible.
That's where Jordan Law can help. Call (303) 465-8733 at once, and we'll start the process of filing your Denver birth injury claim.
What Compensation Is Available for Birth Injury Cases in Colorado?
In your birth injury claim, you should be able to pursue economic and non-economic damages.
Economic damages are ones with specific dollar amounts attached. These may include medical expenses (for you and your baby), income loss, future income loss, rehab costs, and the fees associated with in-home care.
Non-economic damages are a little harder to quantify. They are no less important. These damages are intangible, and may include pain and suffering, loss of consortium, or emotional distress.
Your Denver birth injury attorney will be able to help you determine how much your non-economic damages are worth, and, therefore, the estimated value of your claim.
How a Colorado Birth Injury Attorney Can Help You
Retaining a Colorado birth injury lawyer will be invaluable as you tackle the aftermath of your child's birth.
Depending on the nature of your claim, your road to compensation may include the following steps:
Consulting with an experienced Denver birth injury attorney. (Here's the phone number of a good one: 303.465-8733.)
Gathering as much information as possible, including medical records, documentation of your expenses, and any other injury-related evidence.
Investigating your claim. Your lawyer will review all documentation, speak to medical experts, research precedent, and do everything possible to assess the strength of your case.
Determining liability. You and your lawyer will work to identify the parties responsible for your child's injury. (See "Who is Liable for a Birth Injury Claim" below for more information.)
Calculating damages. Based on all of the information gathered thus far, your lawyer will help you determine the value of your claim.
Negotiating or litigating. Your lawyer will speak with all involved parties to seek a fair settlement on your behalf. If a settlement is not wise in your case, your lawyer will help you decide whether going to trial is in your best interest.
Going to court, if necessary. This will involve extensive preparation, and your lawyer's willingness to do whatever is necessary to help you succeed.
Many lawyers won't go to court, since it's expensive and complicated. You and your family deserve fair compensation – and representation that won't back down when the going gets tough.
From your free Denver birth injury consultation through the end of your case, including going to court if necessary, your child birth injury lawyer should be by your side to make this complex process as straightforward as possible. At Jordan Law, that's precisely what we do.
Call our team today at (303) 465-8733 to learn more about your options.
Frequently Asked Birth Injury Questions
What Is a Birth Injury? How Do They Happen?
A birth injury is a general term that describes any injury to a baby during birth or anytime during labor and delivery. There are many potential causes for birth injuries, but a common one is medical malpractice.
Who Is Liable in a Birth Injury Claim?
Liability in your birth injury claim will be specific to your unique circumstances. In our years of helping families and birth injury victims pursue justice, we've seen liability fall upon several parties, including:
Healthcare providers, who may have provided negligent care during labor and delivery
Hospitals or healthcare facilities, if they did not provide safe equipment or a safe environment for labor and delivery
Manufacturers of medical products, e.g., if a fetal monitor did not alert hospital staff of a preventable event or condition
What Kind of Evidence Is Required for Birth Injury Claims?
Gathering evidence to support a birth injury claim can be very difficult – not least because every inquiry into a traumatic labor and delivery experience can be traumatic, too.
Your lawyer will help you gather medical records, expert witnesses, specialist referrals, and other information demonstrating the extent of your child's birth-related suffering and the responsible party's negligence.
Can I Pursue a Birth Injury Case if My Injury Happened Years Ago?
Your ability to pursue damages for incidents that happened in years past will depend on the circumstances of your case.
Generally speaking, the Colorado statute of limitations for personal injury is two years. If your injury happened within that timeframe, you should be able to speak with a lawyer and initiate a claim.
However, if you did not discover your injury until years after the fact, there may be exceptions in your case. Call a Colorado lawyer with experience in this field today to ask about your ability to move forward.
How Much Does it Cost to Hire a Personal Injury Lawyer for a Birth Injury Case?
The costs of retaining a personal injury lawyer may vary from firm to firm.
At Jordan Law, we believe you shouldn't have to worry about the costs of good representation when you're struggling to heal from a traumatic event. That's why we operate on a contingency fee basis. You won't owe us a dime when we start your case – and we won't assess any fees before you achieve compensation. 
If you're ready to get started with your case, call (303) 465-8733 today to set up your free Denver birth injury attorney consultation. Our team is ready to help you pursue the resources your family needs to heal.
Carl L.
After extensively searching for an attorney to take my case, and having no success, I was referred to Jordan Law. He was quick to respond and follow up with me. I was struggling to keep it together throughout this difficult experience, but the confidence and trust they built with me gave me to motivation to keep persevering