Awards & Accolades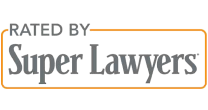 At Jordan Law, we strive to provide the best legal representation for our clients.
In order to do so, we limit the number of cases that we handle to allow us to handle each case thoroughly, and in order to allow us to provide our clients with the highest level of personal representation possible. We are not a "high volume" practice that specializes in generating a high quantity of cases; instead, we are a practice that focuses on the quality of representation. We strive to provide the best legal representation for our clients.
We focus on our clients
At our firm, clients come first. We care about the individuals we represent and work hard so victims and their families can obtain the justice they deserve. Our team believes there is a direct correlation between our passion for what we do and our continued success in fighting for the rights of the injured. Our track record affirms this. We have proven our ability to win. Our Denver personal injury attorneys have recovered millions of dollars for our deserving clients, including numerous multi-million dollar recoveries. With decades of experience and a reputation for successful advocacy, you can rely on us to represent you well.
Read Client Testimonials
We take the time necessary
As our client, you can always rely on us to be available for your questions and concerns. We work very hard to give each case the nuanced advocacy required. Rather than overloading our attorneys with cases, we are selective so that we can be sure to give each case we accept the full attention it needs. Our firm is available to clients 24/7 throughout the duration of their case.
We are respected in our field
Our lead attorney is a member of the prestigious, invitation-only Million Dollar Advocates Forum® and has been named among The National Trial Lawyers: Top 40 Under 40. Our reputation in the profession only affirms what our clients already know: When it comes to fighting for the injured, Jordan Law is a team on which you can count.
What Our Clients Are Saying
Accident
"
I got into a terrible car accident in 2020 and the other party who was at fault tried to pin the accident on me. I have back problems due to the car accident and have been through multiple kinds of treatment and surgeries. Jason and his team helped me in a way as if i was family and helped me receive a settlement that covered my medical bills along with supporting me and my family until i can get back on my feet. Thank you Jason and to your team and thank you for treating me like another human being.
"
Accident
"
I have dealt with hundreds of lawyers over the past twenty years and have never met a more courteous, knowledgeable and professional lawyer than Jason Jordan. I enjoyed every interaction with this young man and have recommended him to many people.
"
Accident
"
Passion for justice, compassionate concern for their clients, expertise in law, and sound guidance are what makes this team the right choice when you are faced with adversity. Jason and team are simply the best, from consultation to settlement you won't just feel you're their top priority, but you'll know it by the way they treat you and your family.
"
Accident
"
Completely impressed with how, all of them were there to help me through this horrible time in my life. I have enjoyed getting to know the whole group and felt assured that they all had me covered with all my questions and needs. This car accident was terrible and without you guys, and your help I am not sure where I would be. Thank you all so much. Janele
"
Accident
"
They were amazing to work with since day 1. My previous lawyer had too many cases and referred me to them and they immediately told me what I need to do and what to expect. I was not in the dark. They also kept me updated throughout the whole process when there were updates and even when there were no big updates. They even advocated for me and negotiated to get me more money. They were great. Ashley Reisman was such a pleasure to work with and talk to specifically too 🙌🏼🙌🏼🙌🏼
"
Personal Injury
"Not very often do you find a personal injury attorney that is both excellent in the courtroom AND empathetic towards their client's needs. Jason Jordan is not only the perfect combination of the two, he goes above and beyond to make sure each and every one of his clients feels heard and understood throughout all phases of the personal injury case."
Why Choose Us?
Honest, Expert Lawyers
If you are an injured victim, it is important to note that your rights are going to be under attack from the very beginning of your case. The insurance company views your case as a "file". An adjuster, or lawyer, for the insurance company is going to be handling a "file", not a person's case. If an injured victim finds himself or herself hiring an attorney that handles a high volume of cases, it is likely that the injured victim is going to have an attorney working a "file", and thus has an attorney who is completely unable to truly be an advocate for the person injured. This is what differentiates us from so many other firms in that we strive to provide quality personal representation. You should not hesitate to reach out for the legal help you need after an accident. We are proud to offer strong representation for the injured. We stand ready to represent you every step of the way.