Over $500 Million in Verdicts & Settlements
Your Denver Motorcycle Accident Lawyers
If you or a loved one is healing after a catastrophic motorcycle wreck, you need reputable Colorado motorcycle accident injury attorneys on the case immediately.
Time is of the essence, and insurance companies are often out to protect their own interests instead of yours.
Arrange a Free Consultation
Jordan Law can help make your road toward compensation as painless as possible. Fill out this form, and we'll get to work.
Awards & Accolades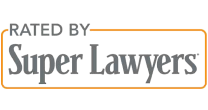 Landmark Verdicts & Settlements
$
131

million

Car Accident Victim

$131 Million verdict for the victim of a car accident in which the driver was over-served at a restaurant/bar.
$
74

million

Birth Injury Victim

$74 Million for the victim of a birth injury caused by medical malpractice in San Luis Obispo.
$
45

million

Wrongful Death

$45 Million verdict for the wrongful death of a mother killed by a drunk driver.
$
42

million

Motorcycle Accident

A car made a left turn in front of a motorcycle, ejecting the rider and passenger.
$
40

million

Wrongful Death

$40 Million verdict for the wrongful death of a 33 year-old son.
$
38

million

Brain Injuries

$38.6 million for a young man who suffered a traumatic brain injury due to a fall from a hotel balcony while intoxicated.
$
31.6

million

Brain Injuries

$31.6 million for a young woman with a traumatic brain injury in Kern County, California.
$
29.25

million

Brain Injuries

$29.25 million win against State Farm for brain injury, after the policy was open
$
26.6

million

Burn Injuries

A truck parking brake malfunctioned crashing through a kitchen wall causing massive deep fryer burns.
$
21.6

million

Motorcycle Accident

$21.6 million jury verdict in a contested motorcycle collision case (2016).
$
20

million

Explosions

Fuel tanker exploded leaving the victim with a permanent brain injury.
$
18.6

million

Truck Accident

$18.6 million verdict on behalf of a child who was run over by a garbage truck and lost his leg.
View All Verdicts & Settlements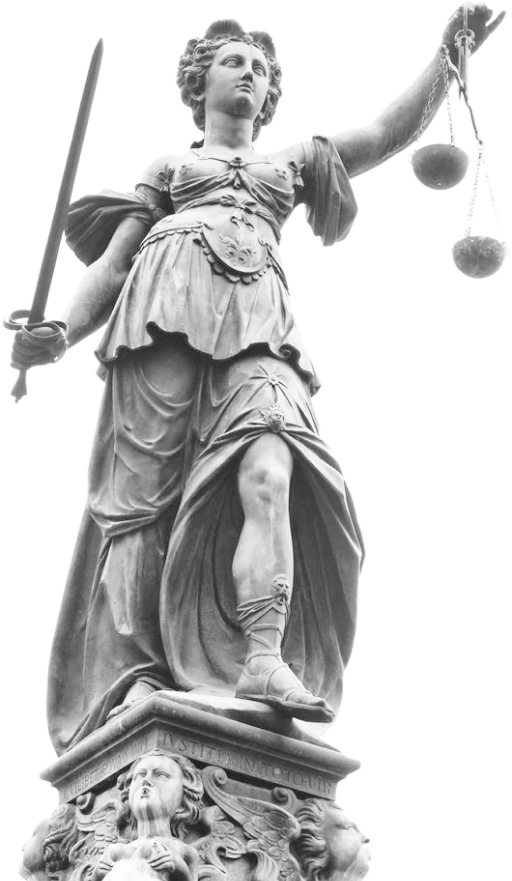 Do You Need a Lawyer for Your Denver Motorcycle Accident?
Motorcycle accidents are riskier than other vehicle crashes. They can cause traumatic brain injuries, amputations, and life-changing physical and psychological traumas.
And disproportionate levels of wrongful deaths.
Of the 880+ Colorado vehicles involved in fatal crashes in 2020, over 15% were motorcycles – even though motorcycles are only 3% of registered vehicles nationwide.
When accidents get dangerous and deadly, they get complicated and costly.
You may need millions to cover medical bills, lost income, or loss of a loved one.
The motorcycle accident lawyers at Jordan Law have obtained a $21.M jury verdict in a 2016 motorcycle collision case – and $45M for the families of wrongful death victims.
All this to say:
If you're involved in a motorcycle incident, you need professional motorbike accident lawyers on the case, stat.
Jordan Law understands you need someone to handle your motorcycle accident claim today – and as long as it takes. That's what we do.
Our motorcycle wreck lawyers will be with you from your hospital bedside through a free motorcycle accident consultation until the end of your case.
How Can Jordan Law Help After Your Motorcycle Accident?
After your motorcycle accident in Colorado, we ensure you and your loved ones can focus exclusively on healing.
There will be a lot of things to juggle after the wreck.
Insurance companies will call, doctors will give you scary information, and someone will need to handle the motorbike. Everyone will have questions for you.
You shouldn't have to field them.
Instead, once you retain Jordan Law as your team of motorcycle accident personal injury lawyers, we'll gather information, handle tasks, and provide you with updates about your accident case.
---
"We try to reach out to clients as much as possible. If they just hear from us once a year, we don't build the rapport needed to get to the end of the case. Which is essential: Clients trust us to help them make really important decisions. I feel like the more communication you've had with them throughout the process, the more likely they are to really take your advice more to heart." JASON JORDAN
---
After your motorcycle accident in Denver, you or your loved ones will likely recuperate in the hospital for at least 2-3 weeks (sometimes, much longer).
While you're healing or with your family, our motorcycle accident lawyers will talk to the police, negotiate with insurance companies, speak with crash reconstruction experts, and manage the investigation.
Once you're on the road to recovery and know the extent of your medical bills, we can file a persuasive, evidence-backed claim for the compensation you deserve.
What Do I Do After a Denver Motorcycle Accident?
If you have been involved in a Colorado motorcycle wreck (or learned that your loved one is an accident victim), do these three things at once.
Call 911. This will alert nearby Denver law enforcement and medical professionals and bring them to the scene.
Collect information. If you can, take pictures of the surrounding area, the victim(s), and the vehicle. It's important that you document as much as possible. Gather the contact information of witnesses and the other involved parties.
Call a Denver motorcycle crash lawyer. The team at Jordan Law will be happy to start working on your case today.
But – regardless of who you call – call a motorcycle accident personal injury lawyer in Colorado as soon as possible.
Even If you're acting after the fact, you can make a huge difference in your case by working quickly.
Ensure your loved one has the medical attention they need, and then call our team for a free consultation. As your motorcycle accident attorneys, we'll communicate your next steps clearly and initiate your claim.
What About a Minor Motorcycle Accident?
There are no minor motorcycle accidents.
Even if you feel fine after your accident – and that's probably adrenaline talking! – you still need to fix your bike, get a medical checkup, and be prepared for unexpected physical and psychological therapy bills (which can cost $200 and up per session).
Don't dismiss the expenses associated with even minor-seeming motorcycle crashes. They add up, and fast.
To schedule a free Denver accident lawyer consultation, call Jordan Law today at (303) 465-8733. We'll help walk you through the next steps.
Request Free Consultation
What are the Most Common Injuries that Occur in Motorcycle Accidents?
Since motorcycles provide less protection to the driver and passengers than other vehicles, the injuries in motorcycle wrecks can be severe or life-threatening.
This severity more than impacts your recovery timeline – and it exponentially increases the complexity of your case.
---
"I was in a bad motorcycle accident where I was hit by a driver who ran a stop sign.  I had multiple surgeries and was unable to walk for more than 3 months. Jason and his team did an excellent job of patiently peeling back the layers until we all had a realistic expectation of what my case was worth." Dan, previous client
---
The most common motorcycle accident injuries include:
Traumatic brain injuries (TBI), which can result in disability or death
Spinal cord injuries, which can result in paralysis
Road rash, or scrapes and bruises that riders sustain after skidding along a paved road
Broken bones
Fractures
Internal bleeding
Burns
Often, motorcyclists wear protective gear to reduce their risk of traumatic injuries.
While this is always a good idea, helmets are optional for motorcycle operators aged 18 or over in Colorado. 
Regardless of the equipment you use or any other crash condition, the increased severity of motorcycle accident injuries means you must seek medical assistance immediately after your wreck. Internal injuries can be both invisible and fatal.
And, at the very least, having a medical record dated moments after your accident will help bolster your case.
How Often Do Denver and Colorado Motorcycle Wreck Deaths Happen?
The short answer is – more often than you'd think.
There are over 180,000 motorcycles registered in Colorado. To put that in perspective, about 1.8 million cars are registered in the state.
That means motorcycles represent about 10% of registered Colorado vehicles. 
In 2016, 125 Colorado motorcyclists died of motorcycle accidents – representing 20.6% of total traffic wrongful deaths. (And, unfortunately, those numbers are growing.)
If your loved one has died in a motorcycle crash, no amount of money can make up for their loss. But you deserve compensation to ease your family's unexpected financial burdens and your future.
As experienced Denver motorcycle crash attorneys, Jordan Law's lawyers can help you during this difficult time. Call (303) 465-8733, and we'll take care of everything so you can be there for your loved ones.
What if I was Hit Without Wearing a Motorcycle Helmet?
If you got hit in a motorcycle accident without wearing a helmet, you're lucky to be reading this. In 2014, nearly 40% of motorcycle accident deaths involved operators without helmets.
However, helmets aren't the only pieces of crucial protective equipment.
Colorado motorcyclists gear up in several ways, including with:
Eye protection, such as glasses, goggles, and helmet visors
Thick jackets, reinforced with Kevlar or Cordura, that can help reduce abrasion injuries
Gloves, to provide enhanced grip and reduce hand fractures
Motorcycle pants, again, to protect from road rash or abrasion after a motorcycle wreck
Boots, to protect extremities and provide additional support
Wearing proper motorcycle gear can help make motorcycle wrecks less dangerous. It can also demonstrate that you were prepared, whether or not you wore a helmet.
If you were helmet-free during your motorcycle crash, you need an attorney. Other parties may try to use that fact against you.
Call Jordan Law to ensure you're handling every detail of your case as strategically as possible from the beginning.
Frequently Asked Motorcycle Accident Questions
How Long Does a Motorcycle Accident Lawsuit Take?
Typical Colorado vehicle accident cases take between 6-12 months to resolve.
If your motorcycle accident is more complex – say, many parties are involved, or if there is a tragic fatality – it will take longer. Potentially, years.
Here's the thing to remember: Shorter is not necessarily better.
It's easy (and quick) for motorcycle crash attorneys to settle a personal injury lawsuit, but that may not be the best option for you – especially if you have significant medical needs or suffer the loss of a loved one.
You need to know your attorney will take your unique case as far as it needs to go, including to trial.
Most Denver motorcycle crash attorneys won't do that for you. We will.
What is the Average Settlement for a Motorcycle Accident?
Thinking about the average settlement for a motorcycle accident is like thinking about the average accident. (There isn't one.)
Motorcyclists can walk away from their wrecked vehicles without a scratch. Colorado motorcycle wrecks can also cause lifelong injuries or needless fatalities.
This means motorcycle settlements and verdicts can range from a few thousand dollars to tens of millions.
We can't speculate about what you are owed until we have determined the extent of your medical bills. This means your #1 job after your crash is to heal or be there for your loved one until they do.
We can, however, tell you about what Jordan Law has achieved in the past.
Our team has achieved a $21.M verdict for motorcycle collision victims, and over $40M for families of fatal crash victims. 
Jordan Law has helped Colorado personal injury plaintiffs achieve over $500M in verdicts and settlements. It's simple: We win cases and help victims get the payouts they need to thrive.
We can help you, too.
How Long Do I Have to File a Claim After a Motorcycle Accident?
After a motorcycle accident in Colorado, you have two years to file your claim (per the Colorado statute of limitations).
The clock starts immediately after your accident.
If you're scrolling through this page in the hospital or otherwise after the fact, you've got to act quickly. 
Crash evidence gets lost or destroyed quickly, and witness memories fade.
Getting your motorcycle accident attorneys on the case sooner rather than later is key.
You need to have conversations with your insurance company, medical professionals, and local law authorities as soon as possible after your accident to ensure your claim is initiated correctly.
Jordan Law is ready to assist. Call (303) 465-8733 or click here to set up your free Denver-area motorcycle accident consultation.
What Our Clients Are Saying
Accident
"
I got into a terrible car accident in 2020 and the other party who was at fault tried to pin the accident on me. I have back problems due to the car accident and have been through multiple kinds of treatment and surgeries. Jason and his team helped me in a way as if i was family and helped me receive a settlement that covered my medical bills along with supporting me and my family until i can get back on my feet. Thank you Jason and to your team and thank you for treating me like another human being.
"
Accident
"
I have dealt with hundreds of lawyers over the past twenty years and have never met a more courteous, knowledgeable and professional lawyer than Jason Jordan. I enjoyed every interaction with this young man and have recommended him to many people.
"
Accident
"
Passion for justice, compassionate concern for their clients, expertise in law, and sound guidance are what makes this team the right choice when you are faced with adversity. Jason and team are simply the best, from consultation to settlement you won't just feel you're their top priority, but you'll know it by the way they treat you and your family.
"
Accident
"
Completely impressed with how, all of them were there to help me through this horrible time in my life. I have enjoyed getting to know the whole group and felt assured that they all had me covered with all my questions and needs. This car accident was terrible and without you guys, and your help I am not sure where I would be. Thank you all so much. Janele
"
Accident
"
They were amazing to work with since day 1. My previous lawyer had too many cases and referred me to them and they immediately told me what I need to do and what to expect. I was not in the dark. They also kept me updated throughout the whole process when there were updates and even when there were no big updates. They even advocated for me and negotiated to get me more money. They were great. Ashley Reisman was such a pleasure to work with and talk to specifically too 🙌🏼🙌🏼🙌🏼
"
Personal Injury
"Not very often do you find a personal injury attorney that is both excellent in the courtroom AND empathetic towards their client's needs. Jason Jordan is not only the perfect combination of the two, he goes above and beyond to make sure each and every one of his clients feels heard and understood throughout all phases of the personal injury case."
Carl L.
After extensively searching for an attorney to take my case, and having no success, I was referred to Jordan Law. He was quick to respond and follow up with me. I was struggling to keep it together throughout this difficult experience, but the confidence and trust they built with me gave me to motivation to keep persevering