Over $500 Million in Verdicts & Settlements
Your Denver Car Accident Lawyers
After a sudden car crash turns your life upside-down, Colorado car accident lawyers can help you take back control. In Colorado, car accident bills can soar well over $500,000. Jordan Law can help you recover those costs (and more) so you can take the time you need to heal.
Arrange a Free Consultation
Fill out this form, and we'll take the first steps toward your car accident claim today.
Awards & Accolades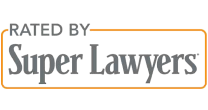 Landmark Verdicts & Settlements
$
131

million

Car Accident Victim

$131 Million verdict for the victim of a car accident in which the driver was over-served at a restaurant/bar.
$
74

million

Birth Injury Victim

$74 Million for the victim of a birth injury caused by medical malpractice in San Luis Obispo.
$
45

million

Wrongful Death

$45 Million verdict for the wrongful death of a mother killed by a drunk driver.
$
42

million

Motorcycle Accident

A car made a left turn in front of a motorcycle, ejecting the rider and passenger.
$
40

million

Wrongful Death

$40 Million verdict for the wrongful death of a 33 year-old son.
$
38

million

Brain Injuries

$38.6 million for a young man who suffered a traumatic brain injury due to a fall from a hotel balcony while intoxicated.
$
31.6

million

Brain Injuries

$31.6 million for a young woman with a traumatic brain injury in Kern County, California.
$
29.25

million

Brain Injuries

$29.25 million win against State Farm for brain injury, after the policy was open
$
26.6

million

Burn Injuries

A truck parking brake malfunctioned crashing through a kitchen wall causing massive deep fryer burns.
$
21.6

million

Motorcycle Accident

$21.6 million jury verdict in a contested motorcycle collision case (2016).
$
20

million

Explosions

Fuel tanker exploded leaving the victim with a permanent brain injury.
$
18.6

million

Truck Accident

$18.6 million verdict on behalf of a child who was run over by a garbage truck and lost his leg.
View All Verdicts & Settlements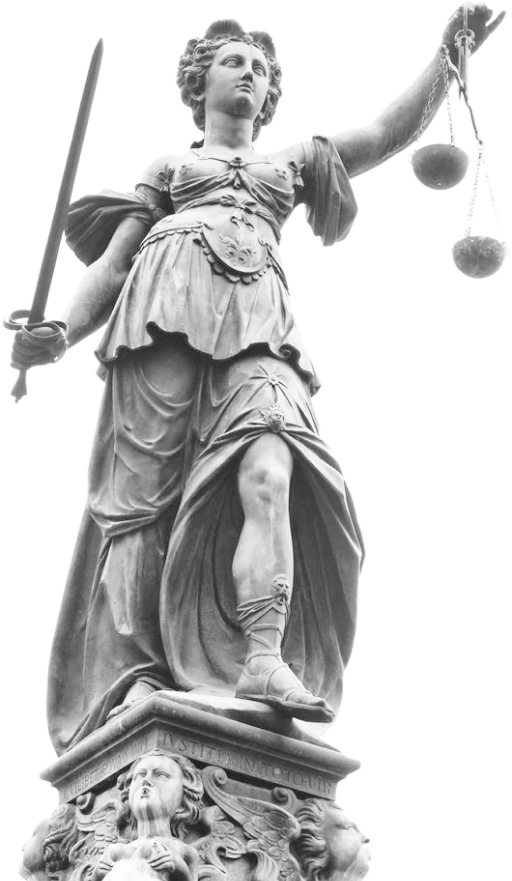 Do You Need a Car Accident Attorney Who Will Fight for You?
Most car accident claims don't go to trial – this is because settling is easier and less expensive. 
Unfortunately, settlements don't always cover car accident medical bills or fully compensate victims for their pain and suffering. 
After a car crash, you'll have extensive medical bills. 
You'll also have car repairs, which could cost thousands, and even 6-8 weeks (or more) of physical therapy or months of psychological therapy to help you recover. 
Physical therapy can cost $150.00+ for a single session – and psychological therapy for PTSD can cost $200+ per session. 
You need a car accident attorney willing to take your claim as far as it needs to go, so you don't have to cover those costs out of pocket. 
That's not every car accident attorney – in fact, many in Colorado have never taken a case to trial.
You need a car accident attorney who: 
Has achieved payouts for their clients.

Jordan Law have achieved over $500M in verdicts and settlements for Denver personal injury victims.

Will communicate with you in the way you need. As you pursue justice and compensation after your car crash, you don't want to be left in the dark. The lawyers at Jordan Law will keep you informed at every stage of your claim – we'll even text you updates from our personal cell phones.
"The number one way law firms get fired is due to lack of communication. We don't have that problem." JASON JORDAN
Is ready to start fighting for you without delay. After your accident, you need someone who takes immediate action so you don't have to. Jordan Law is ready to put our best lawyers on your case today.
Should You Get an Attorney After a Car Accident?
If your car accident seems minor, it may not seem like you need to get a car accident lawyer. You might wonder: Is it worth getting a lawyer for a car accident? 
That's exactly what insurance companies want you to think. 
Insurance companies search for any reason to deny your claim – and they find them.
While denial rates vary by insurer, one report found ACA plan denials were as high as 49%. If you're vulnerable or underinformed, they will strike and leave you penniless while you're still in pain.
---
"Jordan Law is truly incredible. They are a very professional group of people that always showed me the utmost respect. I was treated like family and am proud to say they really changed my life. Thank you Jason, Laura, and staff for representing me in such a difficult time!" -Will J.
---
If you require resources to move forward after your accident, whether for car repairs or extended medical support, you need a car accident lawyer to help you pursue your claim.  
Even if you don't think you'll need resources, you will. Immediately after your accident, you will not be thinking clearly. PTSD takes time to set in. So does whiplash, which you may not feel until 1-3 days after your accident.
Jordan Law are ready to help you achieve your full and fair compensation. Contact us today to set up your free consultation.
How can Jordan Law help after your car accident?
The experienced car accident attorneys of Jordan Law will do more than help after your car accident – we'll handle everything.
This isn't just for your peace of mind. We need to know the full extent of your medical bills before we can determine the value of your claim. That means your #1 goal is to heal.
We'll take care of the rest.
What is the Value of my Denver Car Accident Claim?
Your Denver car accident claim can include a wide range of economic and non-economic damages, including:
Your medical bills for initial hospital treatment
Prescription medications, physical therapy, or rehab, if required
Any relevant ambulance fees
Lost wages from missing work for at least 2 weeks (or even 12 months!)
Compensation for permanent disabilities
Vehicle maintenance, recovery, or replacement
Loss of enjoyment of life
If your car accident resulted in wrongful death, your claim can also include compensation for loss of consortium, funeral bills, and lost income potential. The average Colorado funeral costs $7,000.00.
You shouldn't have to shoulder those costs.
Set up a free consultation with Denver car accident lawyers Jordan Law to discuss your damages and the value of your claim.
What Happens After a Denver Car Accident Consultation?
After your free Denver car accident consultation, you can retain our services. Then, over the subsequent weeks and months, our auto accident team will:
Perform a thorough investigation of your car accident
Analyze all evidence relevant to your claim
Speak with the police, witnesses, car mechanics, and other key personnel
Consult with accident reconstruction experts, car mechanics, and physicians to understand the full extent of how your life has changed
Negotiate on your behalf with your insurance company
Handle all of the paperwork associated with your claim
Prepare to take your claim to court
How Much Does a Car Accident Attorney Cost in Denver, Colorado?
At Jordan Law, we work on a contingent fee basis. You don't pay a dime for our services until we win your case. 
Personal injury settlements in Denver, CO average between a few thousand dollars and $75,000. But that's a fraction of what's possible: Colorado law caps non-economic damages at $500,000.
Jordan Law has helped individual Denver car wreck victims recover millions of dollars after car accidents with clear and evident causes. Our team achieved a $131M verdict for the victim of one car accident involving a drunk driver.
We're ready to put our skills to work for you. Get started with your free car accident consultation today.
How do Attorneys Get Paid for Car Accidents?
Jordan Law's contingency fee structure starts at 35% of the total award or settlement for most car accident claims.
We'll discuss our fees during your free initial car accident consultation with our team. You'll always be well informed – there will be no sudden cost surprises when you work with our firm.
I Was Just in a Car Crash. What Should I Do?
If you've just been in a car crash, breathe. You have a short but crucial list of tasks to accomplish.
Here's What to Do After a Denver Car Crash
Call for medical attention. Your adrenaline surges after an accident, making it easy to ignore severe injuries. Internal bleeding may not feel like anything at first, but can become life-threatening within 6 hours.
Call 911 immediately. Even if you are unharmed, getting an immediate medical record helps your case.
Document everything. After you've called for support, take out your phone and take pictures of the scene. Record any injuries, damages to your vehicle, and the events leading to the incident.
Talk to witnesses, get their contact information, and exchange insurance details. Don't assume you'll remember anything. 
Don't apologize. Avoid taking ownership of the accident, apologizing, or saying anything implying your responsibility for what happened.
Don't deny your need for medical attention, even if you feel fine. If anyone requests responses, direct them to your car accident lawyer.
Contact your lawyer. Having an experienced car accident attorney on your side before you file an insurance claim or a police report can help you set yourself up for success from the very beginning.
Plus, the insurance company will likely recognize your representation. As a result, they will treat you very differently than if you were handling this solo.
Call your insurance company. Your lawyer will either handle this or prep you to ensure you don't accidentally say anything that could help your insurance company deny your claim.
"Working with us, you're going to get a firm that pretty much everybody in the state respects. That matters because the insurance carriers know who we are. They know that we try cases. They know that we win cases. The value of our clients' cases are typically higher because of that." – JASON JORDAN
Have You Filed a Police Report?
It can be tempting to shy away from making things official with the authorities. Filing a police report is a crucial part of your claim.
Here's why:
A police report constitutes an official accident record. It will include all-important details such as the location and time of the accident, the parties involved, and witness statements.
Liability determination. A police report can be a key piece of evidence helping demonstrate who is responsible for the car accident.
Legal protection. Filing a police report immediately after the accident helps establish that you took the appropriate steps to resolve your case. It won't look like you were avoiding responsibility or hiding any information, which can protect you later on.
Insurance representatives, other involved drivers, or even the police can tell you that filing a report isn't necessary. Don't listen to them.
---
"We saw a case where the defendant told the victim, "Oh, don't call the police – we'll take care of it." So the victim skipped the police report. Then, later, the defendant changed their tune: They were suddenly saying they weren't at fault. Now there's no police report, and it's a much tougher case than it otherwise would have been." JASON JORDAN
---
File a police report as soon as possible after the accident, or ask us for help completing this essential task.
When to Contact an Attorney After an Accident
Contact your attorney as soon as you can after your accident. You don't want to waste any time.
A silent statute of limitations clock begins ticking the moment your accident occurs.
In Colorado, you have 3 years after your accident happens to file your claim.
That sounds like a long time. It isn't. And that's only one deadline.
You need to file a police report within 60 days in Colorado, and if you don't file an insurance claim immediately, your insurance company could use the delay as a reason to deny your claim.
Your attorney will be aware of all relevant deadlines and help you ensure you meet them from the beginning.
The earlier you call, the sooner we can help you. Contact Jordan Law immediately to set up your free Denver car accident consultation.
Car Accident FAQs
Should you get a lawyer after a minor car accident?
Yes, you should get a lawyer after a minor car accident. Will you require resources to pay for any damages, time off work, or medical attention you need post-accident? Then you need a lawyer.
At Jordan Law, we don't believe there are minor car accident cases. It's easy to underestimate how much a "minor" car accident can change your life. Talk to us in an initial free consultation to learn more.
Do you need an attorney for a car accident settlement?
The short answer is: Yes, you do you need an attorney for a car accident settlement.
Chances are, you've never negotiated a car accident settlement before. 
Your insurance company will know this, and try to get you to settle for a lowball offer. A $15,000.00 settlement may sound nice when you're in the hospital, but when the bills start reaching $100K (or higher), it'll be clear that insurance wasn't acting in your best interest.
How do you know if you're getting what you deserve, or if you're leaving money on the table for the insurance company to keep in their pockets?
An attorney can make sure your settlement or court award includes appropriate compensation for your medical bills, car repairs, and other financial repercussions if your accident is complex.
Your car accident lawyers can help make sure your interests are protected no matter what happens.
How do you find a good auto accident attorney?
Take these steps to find a good auto accident lawyer in Denver, CO:
Follow the numbers. You must ensure your car wreck lawyers have a documented history of achieving client payouts. Check your lawyer's website and testimonials to see how successful they've been.
Ask practical questions. Schedule a free car accident claim consultation with your prospective attorney. Ask about fees, your attorney's specific experience bringing car accident claims to trial, and the compensation they've achieved for past clients.
Consider communication. You need your lawyer to keep you informed about your claim. Ask them how they're ready to go above and beyond to ensure you understand what's happening in your car accident case.
At Jordan Law, we make your decision easier by putting the information you need within your reach.
Our team has recovered over $500M in verdicts and settlements – including over $42M for just one case, one of the largest verdicts ever in Colorado.
We prioritize communicating with you clearly (we'll stay away from detailed, confusing lawyerspeak!) and ensuring you understand every aspect of your claim.
When we sit down with you during your free Colorado accident claim consultation, we'll answer all your questions directly – including answers to questions you probably haven't thought of yet.
If you have any questions at all about your case, or even simply want to run the details of your situation past our experienced lawyers, give us a call or contact us online. We're here to help!
When to get an attorney after a car accident?
After a car accident, you need to get an attorney immediately if…
…you've suffered any injuries that require medical treatment
…your vehicle will require any maintenance at all
…your insurance company is disputing fault or trying to negotiate the value of your claim
…anyone involved in your case is trying to get you to settle for inadequate compensation
…you don't know how to navigate the claims process
…you're worried about protecting your legal rights after an accident
In our experience, we have never seen a car accident claim that did not check at least one of these boxes (if not several).
It's always best to discuss your case with experienced Colorado car accident lawyers. Call 303-465-8733 to set up a free consultation with Jordan Law to make sure you're set up for success.
Carl L.
After extensively searching for an attorney to take my case, and having no success, I was referred to Jordan Law. He was quick to respond and follow up with me. I was struggling to keep it together throughout this difficult experience, but the confidence and trust they built with me gave me to motivation to keep persevering