Medical Malpractice
Cerebral Palsy
Arrange a Free Consultation
Please fill out the form below.
Awards & Accolades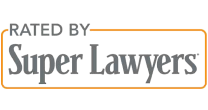 Choosing Your Denver Cerebral Palsy Lawyer
Does your child have cerebral palsy? Do you know that this can be caused by a birth injury?
The catastrophic injury may occur when a doctor, or another medical professional, makes an error. It doesn't matter if they were well-intentioned, the damage that can result from medical malpractice can damage the quality of life and cause or hasten death.
It costs over $1 million dollars to provide care and treatment for a person with cerebral palsy. If your child is a victim of a birth injury, you both deserve to be compensated. Money can't take away the disease but it can improve your child's quality of life. Speak with a Denver cerebral palsy attorney for a free consultation. Call us at (303) 465-8733.
Landmark Verdicts & Settlements
$
131

million

Car Accident Victim

$131 Million verdict for the victim of a car accident in which the driver was over-served at a restaurant/bar.
$
74

million

Birth Injury Victim

$74 Million for the victim of a birth injury caused by medical malpractice in San Luis Obispo.
$
45

million

Wrongful Death

$45 Million verdict for the wrongful death of a mother killed by a drunk driver.
$
42

million

Motorcycle Accident

A car made a left turn in front of a motorcycle, ejecting the rider and passenger.
$
40

million

Wrongful Death

$40 Million verdict for the wrongful death of a 33 year-old son.
$
38

million

Brain Injuries

$38.6 million for a young man who suffered a traumatic brain injury due to a fall from a hotel balcony while intoxicated.
$
31.6

million

Brain Injuries

$31.6 million for a young woman with a traumatic brain injury in Kern County, California.
$
29.25

million

Brain Injuries

$29.25 million win against State Farm for brain injury, after the policy was open
$
26.6

million

Burn Injuries

A truck parking brake malfunctioned crashing through a kitchen wall causing massive deep fryer burns.
$
21.6

million

Motorcycle Accident

$21.6 million jury verdict in a contested motorcycle collision case (2016).
$
20

million

Explosions

Fuel tanker exploded leaving the victim with a permanent brain injury.
$
18.6

million

Truck Accident

$18.6 million verdict on behalf of a child who was run over by a garbage truck and lost his leg.
View All Verdicts & Settlements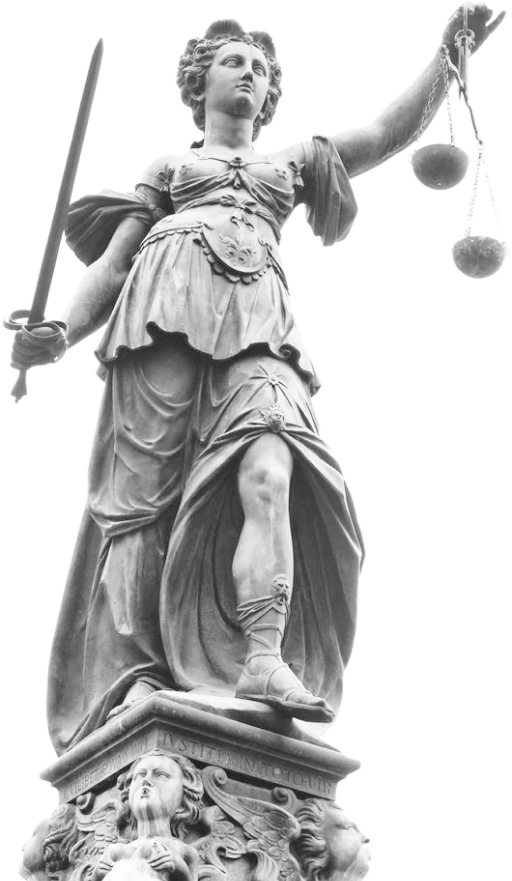 Why Choose Our Denver Cerebral Palsy Lawyer?
We are 100% focused on our clients. We are dedicated to representing our clients, and making sure themselves and their family get the justice they deserve.
We have a reputation of winning; our Denver personal injury lawyers have recovered millions of dollars for our deserving clients.
You can always rely on our firm as our client, and are always available to them.
Start with a free consultation with a Denver cerebral palsy lawyer today.
Frequently Asked Cerebral Palsy Questions
What is Cerebral Palsy?
Cerebral palsy is caused by damage to the brain during or after birth. People with cerebral palsy may have seizures and other impairments. It can cause issues with balance and muscle control and coordination. People with cerebral palsy need treatment for life. There are various reasons why a doctor or hospital may be liable for your child's condition. Incidents such as:
Foreseeable medication or surgical side effects
Delaying or failure to perform a cesarean section when needed
Improper monitoring of the baby's oxygen level during delivery and after
Failure to treat severe newborn jaundice
Failure to detect infections present during pregnancy
Mismanagement of the delivery
Using forceps or a vacuum extractor improperly
Failure to detect umbilical cord issues
How Can You Determine If There Is A Case of Medical Malpractice?
The experienced cerebral palsy attorneys in Denver at Jordan Law know how to navigate the system and analyze the evidence to determine if a there is a case of medical malpractice. Don't make that decision for your child. Consult with experienced attorneys to help make that determination. Since Jordan Law doesn't get paid unless we win your case, we will not take your case unless we are confident in the outcome.
What Economic Damages Can Be Recovered With a Medical Malpractice Lawsuit?
A medical malpractice lawsuit can recover economic damages such as medical bills, parent's lost wages and lost future earning power and non-economic damages such as pain and suffering and emotional and psychological anguish. Damages are usually sought for:
Medical care
Accommodations needed at home
Adaptive devices such as wheelchairs
Physical and occupational therapy
Loss of wages for the parent
Emotional and pain and suffering
What If I Can't Afford an Attorney?
Brain injuries impact millions of Americans each year. According to the Centers for Disease Control and Prevention (CDC), the rate of TBI-related hospitalizations, deaths, and emergency room visits increased by 54% between 2006 and 2014. The CDC also provides the following statistics on TBIs.
Approximately 2.87 million TBI-related hospitalizations, deaths, and emergency visits occurred in the United States during 2014.
In 2014, approximately 56,800 people died of TBI in the United States.
Approximately 812,000 children in the United States sought treatment for TBI in 2014, often along with other injuries.
Children accounted for 2,259 of 2014 TBI deaths.
What Our Clients Are Saying
Accident
"
I got into a terrible car accident in 2020 and the other party who was at fault tried to pin the accident on me. I have back problems due to the car accident and have been through multiple kinds of treatment and surgeries. Jason and his team helped me in a way as if i was family and helped me receive a settlement that covered my medical bills along with supporting me and my family until i can get back on my feet. Thank you Jason and to your team and thank you for treating me like another human being.
"
Accident
"
I have dealt with hundreds of lawyers over the past twenty years and have never met a more courteous, knowledgeable and professional lawyer than Jason Jordan. I enjoyed every interaction with this young man and have recommended him to many people.
"
Accident
"
Passion for justice, compassionate concern for their clients, expertise in law, and sound guidance are what makes this team the right choice when you are faced with adversity. Jason and team are simply the best, from consultation to settlement you won't just feel you're their top priority, but you'll know it by the way they treat you and your family.
"
Accident
"
Completely impressed with how, all of them were there to help me through this horrible time in my life. I have enjoyed getting to know the whole group and felt assured that they all had me covered with all my questions and needs. This car accident was terrible and without you guys, and your help I am not sure where I would be. Thank you all so much. Janele
"
Accident
"
They were amazing to work with since day 1. My previous lawyer had too many cases and referred me to them and they immediately told me what I need to do and what to expect. I was not in the dark. They also kept me updated throughout the whole process when there were updates and even when there were no big updates. They even advocated for me and negotiated to get me more money. They were great. Ashley Reisman was such a pleasure to work with and talk to specifically too 🙌🏼🙌🏼🙌🏼
"
Personal Injury
"Not very often do you find a personal injury attorney that is both excellent in the courtroom AND empathetic towards their client's needs. Jason Jordan is not only the perfect combination of the two, he goes above and beyond to make sure each and every one of his clients feels heard and understood throughout all phases of the personal injury case."
Carl L.
After extensively searching for an attorney to take my case, and having no success, I was referred to Jordan Law. He was quick to respond and follow up with me. I was struggling to keep it together throughout this difficult experience, but the confidence and trust they built with me gave me to motivation to keep persevering