Over $500 Million in Verdicts & Settlements
Your Denver Wrongful Death Lawyers
If you're mourning the loss of a family member, you need time and space to heal. We're here to keep triggering investigations and traumatizing bills as far away from you and your family as possible.
Arrange a Free Consultation
Fill out the form below, and the Colorado wrongful death lawyers at Jordan Law will work tirelessly to ensure you and your family receive the compensation you deserve.
Awards & Accolades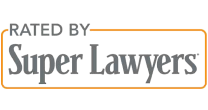 Landmark Verdicts & Settlements
$
131

million

Car Accident Victim

$131 Million verdict for the victim of a car accident in which the driver was over-served at a restaurant/bar.
$
74

million

Birth Injury Victim

$74 Million for the victim of a birth injury caused by medical malpractice in San Luis Obispo.
$
45

million

Wrongful Death

$45 Million verdict for the wrongful death of a mother killed by a drunk driver.
$
42

million

Motorcycle Accident

A car made a left turn in front of a motorcycle, ejecting the rider and passenger.
$
40

million

Wrongful Death

$40 Million verdict for the wrongful death of a 33 year-old son.
$
38

million

Brain Injuries

$38.6 million for a young man who suffered a traumatic brain injury due to a fall from a hotel balcony while intoxicated.
$
31.6

million

Brain Injuries

$31.6 million for a young woman with a traumatic brain injury in Kern County, California.
$
29.25

million

Brain Injuries

$29.25 million win against State Farm for brain injury, after the policy was open
$
26.6

million

Burn Injuries

A truck parking brake malfunctioned crashing through a kitchen wall causing massive deep fryer burns.
$
21.6

million

Motorcycle Accident

$21.6 million jury verdict in a contested motorcycle collision case (2016).
$
20

million

Explosions

Fuel tanker exploded leaving the victim with a permanent brain injury.
$
18.6

million

Truck Accident

$18.6 million verdict on behalf of a child who was run over by a garbage truck and lost his leg.
View All Verdicts & Settlements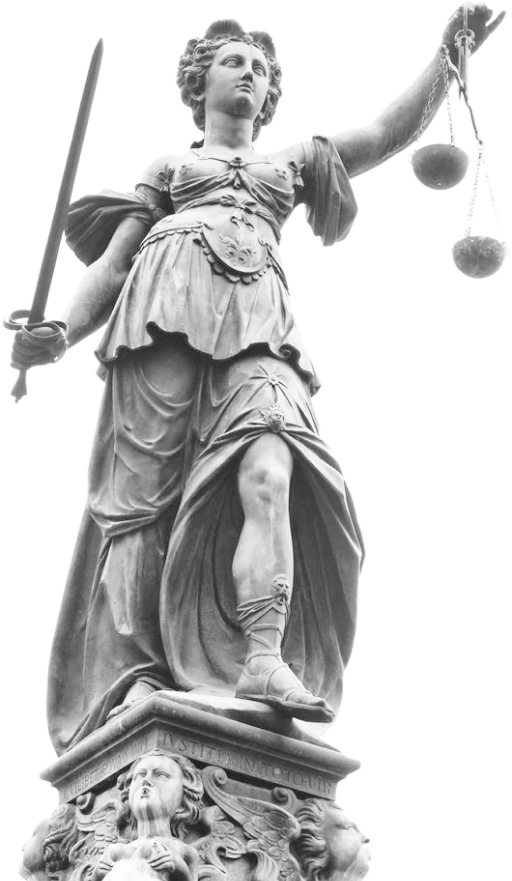 Have You Recently Lost a Loved One? Your Denver Accidental Death Lawyer Can Help
We are – first and foremost – so sorry for your loss.
We've lost loved ones, too. We know there's nothing anyone can say or do to make up for the sudden, tragic death of someone you care about.
What wrongful death attorneys in Denver can do is help make sure you're not saddled with unexpected financial hits or tough, triggering conversations while you're grieving.
Mourning your recent loss is hard enough without having to wonder about expenses or how you will care for your family.
Working with an empathetic and experienced Denver wrongful death attorney to file a claim and pursue compensation can help you work toward the resources you and your family need now and in the future.
As much as this tragedy will change your life, it doesn't have to leave you in financial ruin, too.
Call our team today. We'll be there for you to listen to what you have to say.
We'll also take the burden of filing your claim off your shoulders, so you can be with your family during this difficult time.
---
"We know you're scared because you don't know how it's going to play out. You don't know what your future looks like. You're unsure. You're apprehensive. We're not. We're confident in a courtroom, and we're here to make sure you understand your options."
– JASON JORDAN
---
Understanding Wrongful Death Cases in Denver
Wrongful death cases in Denver can be confusing even at the best of times. Here's some foundational information that should help.
What is considered wrongful death?
In Denver, a death may be considered wrongful when a person dies because of the actions of another person (be they intentional or due to negligence).
Common incidents resulting in wrongful death include car accidents, workplace incidents, product liability cases, and medical malpractice.
What qualifies as wrongful death?
In Denver, incidents must meet a few specific criteria to qualify as a wrongful death case. For example: 
The death needs to be caused by someone else's misconduct, recklessness, or negligence.
There need to be surviving dependents or family members who have suffered emotionally or financially because of the death. 
To bring a wrongful death suit successfully, you'll need to demonstrate that the responsible parties are indeed directly responsible for your loved one's death. Your Colorado wrongful death lawyer can help you work toward this goal. 
How Do Wrongful Deaths in Colorado Happen?
Wrongful deaths in Colorado happen for many reasons. 
Our attorneys help Denver families file wrongful death claims after:
Car accident injuries

Truck accident injuries




Motorcycle accident injuries

Bicycle accidents

Medical malpractice

Defective products

Dangerous drugs

Nursing home abuse and neglect

Workplace accidents

Premises liability accidents

Criminal acts such as assault, homicide, or drunk driving
Workplace accidents alone account for a concerning number of cases per year – and (even worse) workplace deaths are on the rise. In Colorado alone, there were 96 fatal occupational injuries in 2021. This was a 23.1 percent rise from its 2020 fatality count (78).
Costs Associated with Wrongful Death Claims
We know the last thing you want to consider right now is money.
We get that. There's no settlement, anyway, that can come close to compensating you for your loved one's untimely death. 
However, money can make your life going forward a lot easier – and justice does need to be served. 
You lost a loved one. You deserve closure. You deserve to know what happened. You deserve to know that the responsible parties own up to what they did. 
And you definitely don't deserve to get slapped with bills associated with this tragedy.
Yet the bills will come due. If the family of a wrongful death victim doesn't retain a Denver wrongful death lawyer, they may be responsible for myriad unexpected costs.
These may include:
Funeral expenses

. In Denver, average funeral costs alone

average $7,000.00

.

Medical expenses

. These can be for emergency treatment or any medical services the victim received before passing away.

Loss of income and future earnings

. Colorado's average per-capita income is

around $42,000.00

.
If your loved one supported their household, the sudden loss of their income – for this year and those going forward – can be devastating.
These costs add up. It isn't uncommon for a victim's loved ones to face hundreds of thousands of dollars in bills.
We don't think it's fair for you to be responsible for these costs. We also want to make the road forward as accessible as possible for you, which is why the Colorado wrongful death attorneys at Jordan Law works on a contingency fee basis.
You won't owe us a dime when we get started on your wrongful death claim. Once we win your case, we'll take a percentage of the settlement or court award.
---
"If we lose the case, we don't seek those costs after our client. We don't go after our client for those costs. So we're taking a huge risk that we won't win the case. But we're confident. We're comfortable in courtrooms. We command respect with insurance agents. And we're always making sure we're doing as much as we can for our clients." JASON JORDAN
---
During your free consultation with our team, we'll discuss payment details in full, so there are no surprises later in your claims process.
How Can Colorado Wrongful Death Lawyers Help You Manage Your Case?
After a wrongful death happens, several things will happen in relatively quick succession.
There will be a dispute over responsibility for your loved one's death.

Your insurance company will try to find a way to avoid paying your bills.

A swarm of insurance adjusters, medical professionals, and lawyers will start asking you intrusive questions.

You'll need to take care of the immediate logistics of arranging a funeral or memorial.
This would be a lot for anyone, even if they weren't incapacitated with grief.
Your Denver wrongful death attorney can handle most (if not all) of the complex legal proceedings surrounding your personal injury claim.
We'll be there for you as you navigate all the steps of filing your claim – including filing a survival action, if necessary.
Frequently Asked Wrongful Death Questions
What is the Average Payout in a Wrongful Death Lawsuit?
The average payout in a wrongful death lawsuit in Denver varies. Your payout will depend on:
The nature of the incident

Your economic damages (or accident-related incurred costs)

The deceased's earnings

The emotional toll on your family

And other factors unique to your case.
The compensation available, whether it's a settlement or a court award, can range from tens of thousands to millions of dollars.
(In our 17+ years of supporting Coloradoans through wrongful death suits, we've seen a $45 Million verdict for the wrongful death of a mother killed by a drunk driver.)
What Is a Survival Action?
A wrongful death claim is a claim brought by surviving family members.
A survival action allows a representative to file a suit on behalf of the deceased victim (or their estate).
It's a technical distinction, but one that can have significant effects. Here's what you need to know:
Wrongful death claims

are meant to compensate the surviving family for their loss. Typically, damages include loss of financial support, emotional distress, and funeral expenses.

Survival actions

recover damages the victim would have been due if they had survived. These damages may include pain and suffering, medical expenses, and lost wages.
With a survival action, recovered damages become a part of the deceased person's estate. The damages are then distributed according to their will.
It's also possible to file a survival action and a wrongful death claim simultaneously.
Depending on your circumstances, this may result in higher compensation.
Survival actions and wrongful death claims are distinct legal processes. Even if you file both simultaneously, your Colorado wrongful death attorney needs to complete all of the paperwork and abide by all the regulations required by each
What is a Wrongful Death Claim?
In a wrongful death claim, the surviving family members of a victim who has passed away file legal action against the person responsible for their loved one's death.
To file this suit successfully, the grieving family must demonstrate negligence or a breached duty of care.
This can be very difficult – especially while your family is reeling from your recent loss. However, these claims can provide necessary financial support to the family the victim has left behind.
Who Can Sue for Wrongful Death?
In Denver, Colorado, the ability to sue for wrongful death falls first to the victim's spouse. Then, the right to sue goes to the deceased person's child, then their parents.
If these people do not file a suit, are unable to, or the deceased person was unmarried, a designated representative may be eligible to file. A Denver wrongful death lawyer can help manage your case, if this is your situation.
Is Wrongful Death a Civil Suit?
Yes, wrongful death is a civil suit. In Denver, the family members or estate of the deceased bring wrongful death cases against the (allegedly) responsible parties to seek damages to cover their losses.
This process is a little different from a criminal case. Criminal cases are often brought by the government and can result in penalties like imprisonment.
You may be able to build a criminal and a civil case against the responsible party at the same time. Your accidental death lawyer will help you determine if this is a strategic step for you to take.
Is There a Time Limit for Filing a Wrongful Death Claim in Colorado?
Yes! In Colorado, you usually have two years from the date of the deceased person's death to file a wrongful death claim.
That may seem like a long time, but it isn't – and there may be complicating factors of your case that affect how long you have to work.
Even though working quickly on legal actions in the immediate aftermath of your loved one's death is likely the last thing on your mind, it's critical to get your wrongful death lawsuit lawyers on the case as soon as possible. 
Call Jordan Law today, and we'll start working quickly to help you achieve fair compensation (while giving you the room you need to be with your people).
What Are The Wrongful Death Statute of Limitations?
The Colorado Wrongful Death Act allows for a party to file a claim within two years. This begins on the date of the decedent's death. However, there are quite a few exceptions that allow for the statute of limitations to be extended.
Unlike other cases, such as medical malpractice or product liability, circumstances where the wrongful death occurred as a result of the use or operation of a motor vehicle allow the plaintiff two years from the date of death to file a wrongful death claim. So this two-year deadline may also be extended in cases where the timing of discovery of insufficient liability coverage hinders a plaintiff's ability to file a claim within the deadline.
Fraud May Extend Statue of Limitations
If the defendant engages in fraud or conceals facts relevant for the filing of a claim, which prevents discovery or knowledge of wrongful acts or negligence leading to the decedent's death, the statute of limitations may run past its two-year deadline.
Facts Surfacing May Extend Statue of Limitations
Additionally, the statute of limitations may begin when the plaintiff is aware, or should be aware, of facts that relate to the wrongful death. This is rather than beginning on the date of death, particularly in cases where the discovery of facts may require more time. So if a plaintiff has a disability that impacts his or her ability to take legal action within the designated legal time frame, the date may be extended.
The Colorado Wrongful Death Act specifies that a plaintiff may be the decedent's spouse, children, designated beneficiary, or parents if the decedent is unmarried and childless. If the decedent's spouse or children choose not to file a claim, the surviving parents may not file a claim. If the decedent's only surviving beneficiary is a minor, the statute of limitations may begin on his or her 18th birthday if he or she chooses to file a wrongful death claim.
What Our Clients Are Saying
Accident
"
I got into a terrible car accident in 2020 and the other party who was at fault tried to pin the accident on me. I have back problems due to the car accident and have been through multiple kinds of treatment and surgeries. Jason and his team helped me in a way as if i was family and helped me receive a settlement that covered my medical bills along with supporting me and my family until i can get back on my feet. Thank you Jason and to your team and thank you for treating me like another human being.
"
Accident
"
I have dealt with hundreds of lawyers over the past twenty years and have never met a more courteous, knowledgeable and professional lawyer than Jason Jordan. I enjoyed every interaction with this young man and have recommended him to many people.
"
Accident
"
Passion for justice, compassionate concern for their clients, expertise in law, and sound guidance are what makes this team the right choice when you are faced with adversity. Jason and team are simply the best, from consultation to settlement you won't just feel you're their top priority, but you'll know it by the way they treat you and your family.
"
Accident
"
Completely impressed with how, all of them were there to help me through this horrible time in my life. I have enjoyed getting to know the whole group and felt assured that they all had me covered with all my questions and needs. This car accident was terrible and without you guys, and your help I am not sure where I would be. Thank you all so much. Janele
"
Accident
"
They were amazing to work with since day 1. My previous lawyer had too many cases and referred me to them and they immediately told me what I need to do and what to expect. I was not in the dark. They also kept me updated throughout the whole process when there were updates and even when there were no big updates. They even advocated for me and negotiated to get me more money. They were great. Ashley Reisman was such a pleasure to work with and talk to specifically too 🙌🏼🙌🏼🙌🏼
"
Personal Injury
"Not very often do you find a personal injury attorney that is both excellent in the courtroom AND empathetic towards their client's needs. Jason Jordan is not only the perfect combination of the two, he goes above and beyond to make sure each and every one of his clients feels heard and understood throughout all phases of the personal injury case."
Carl L.
After extensively searching for an attorney to take my case, and having no success, I was referred to Jordan Law. He was quick to respond and follow up with me. I was struggling to keep it together throughout this difficult experience, but the confidence and trust they built with me gave me to motivation to keep persevering