Worker Injuries
Construction Site Accidents
Arrange a Free Consultation
Please fill out the form below.
Awards & Accolades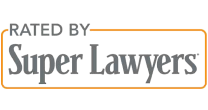 Choosing Your Construction Site Accident Attorney
Construction is America's most dangerous industry. Every day, construction workers face risks of bodily harm from heavy machinery, hand tools, construction materials, falls from heights, and unsafe workplace conditions. It is up to employers to keep their workers as safe as reasonably possible from foreseeable or preventable construction site hazards. When employers fail to fulfill these duties, construction worker injuries and deaths can occur.
If you or a loved one suffered injuries in a recent construction site accident, Jordan Law can help. Injured accident victims choose our firm because we empower them and give them a voice in the Colorado civil justice system. Call our Denver construction site accident lawyer today for a FREE consultation (303) 465-8733.
Landmark Verdicts & Settlements
$
131

million

Car Accident Victim

$131 Million verdict for the victim of a car accident in which the driver was over-served at a restaurant/bar.
$
74

million

Birth Injury Victim

$74 Million for the victim of a birth injury caused by medical malpractice in San Luis Obispo.
$
45

million

Wrongful Death

$45 Million verdict for the wrongful death of a mother killed by a drunk driver.
$
42

million

Motorcycle Accident

A car made a left turn in front of a motorcycle, ejecting the rider and passenger.
$
40

million

Wrongful Death

$40 Million verdict for the wrongful death of a 33 year-old son.
$
38

million

Brain Injuries

$38.6 million for a young man who suffered a traumatic brain injury due to a fall from a hotel balcony while intoxicated.
$
31.6

million

Brain Injuries

$31.6 million for a young woman with a traumatic brain injury in Kern County, California.
$
29.25

million

Brain Injuries

$29.25 million win against State Farm for brain injury, after the policy was open
$
26.6

million

Burn Injuries

A truck parking brake malfunctioned crashing through a kitchen wall causing massive deep fryer burns.
$
21.6

million

Motorcycle Accident

$21.6 million jury verdict in a contested motorcycle collision case (2016).
$
20

million

Explosions

Fuel tanker exploded leaving the victim with a permanent brain injury.
$
18.6

million

Truck Accident

$18.6 million verdict on behalf of a child who was run over by a garbage truck and lost his leg.
View All Verdicts & Settlements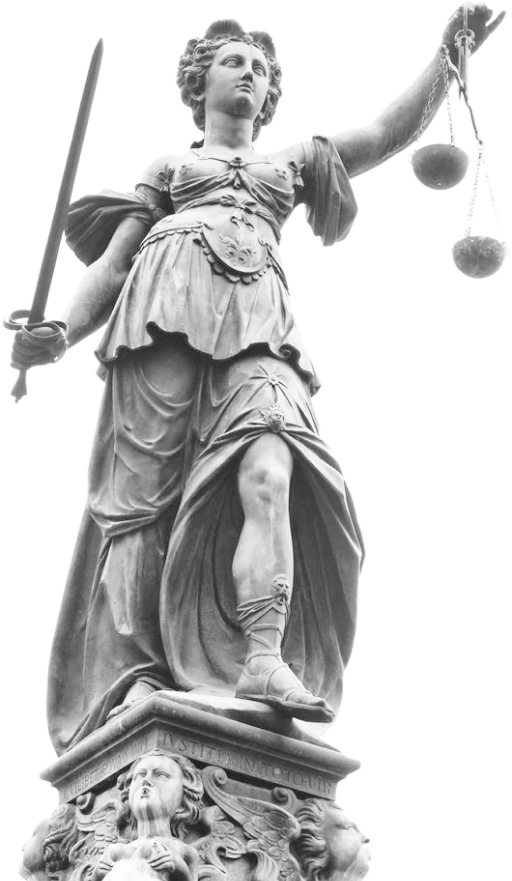 How Our Denver Construction Site Accident Lawyers Can Help
Our Denver personal injury attorney stands up for those wrongfully hurt due to the negligence of other people.
We have years of experience taking cases to trial in pursuit of full damage recovery.
Don't take our word for it – Check out our client testimonials to see why clients trust us with even the most complex personal injury accidents in Denver.
Frequently Asked Construction Site Accident Questions
Why Do You Need a Construction Accident Attorney in Denver, CO?
Construction might be a dangerous industry by nature, but nine times out of ten it is negligence that results in worker injuries and fatalities. There are rules employers can follow, equipment workers can wear, and procedures employees can obey to keep construction sites as safe as possible. It is when people break these rules to save time or money that accidents happen. Often, "accidents" aren't accidental at all. They are preventable incidents that never would have happened were it not for the negligence or carelessness of one or more parties.
When you talk to a construction site accident attorney after a workplace accident, you can explore the legal actions that might be available to you. The Colorado workers' compensation program is one option, but is it your only outlet for recovery? If someone else's negligence played a part in your accident, the answer is no – you might also be able to sue one or more parties for further compensation. Our lawyers will investigate your accident and help you understand whether you should take legal action against your employer, a coworker, a product manufacturer, or some other party.
Going up against your employer's insurance company is generally no small feat. The insurer will try to get you to settle your claim for as little as possible, regardless of the severity of your injuries. Before you say yes to a quick workers' compensation settlement, talk to someone at Jordan Law. We offer free, around-the-clock consultations with attorneys so you can learn your rights at no charge or obligation. A conversation with us could open your eyes to your full potential for recovery and the true monetary value of your workplace accident claim.
What Are Common Construction Accidents?
To keep the construction industry as safe as possible, the Occupational Safety and Health Administration (OSHA) keeps track of safety violations and accidents that happen throughout the U.S. After conducting 32,396 federal inspections and 43,551 state inspections, OSHA found four main types of construction accidents that cause the most deaths within the industry (aside from transportation accidents). They are as follows:
Falls
Construction workers are at a high risk of deadly falls in the workplace. Working from ladders, scaffolds, and roofs puts employees in danger – especially without proper personal fall protection equipment. Lack of fall protection and improper scaffolding construction were two of the two most frequently cited standards by OSHA in 2016. Falls can cause broken bones, brain injuries, and permanent spinal cord injuries.
Struck by object
Objects such as building materials and tools striking workers was the second-leading cause of construction worker death in 2016. Workers should always properly secure materials to scaffolds and to tool belts when working more than six feet above the ground. Lack of communication and unsafe habits can increase the risk of struck-by object injuries. Head and brain injuries are the most common in this category.
Electrocutions
Working with and around electricity is part of life as a construction worker. Employers should properly prepare and train employees to work around live electrical wires and powerlines. Poor safety standards and lack of training increases workers' risks of electrocution. Electrocutions are typically fatal, but if a worker survives, he or she can suffer from serious electrical burns and internal damage.
Caught-in/between Using heavy machinery to get construction jobs done puts workers at significant risk of getting caught in or between moving parts. Equipment or objects, collapsing structures, or building materials can all catch or compress workers in construction site incidents. Common injuries in these instances include crushed limbs, traumatic amputation, and suffocation.
Construction workers are also at risk of transportation-related accidents, such as construction vehicles running them over or drivers striking workers on roadway construction sites. The vast majority of serious and fatal construction site accidents are preventable. Complying with OSHA safety codes and standards can reduce the risk of worker injury and death. It is when employers ignore the rules to increase profitability that bad things happen. In these cases, Jordan Law can come to the aid of injured workers or family members of a deceased loved one in Denver.
What Are Colorado's Construction Site Accident Statistics?
Colorado's construction industry is booming, with state population increases driving demand for new housing. Workers can't seem to keep up with the number of construction projects available in the state. Pressure from employers to meet tight deadlines and work overtime can increase the risk of workplace accidents and injuries. Despite work-related deaths in Colorado experiencing an overall downward trend, data in the construction industry shows the opposite – deaths are on the rise in Colorado construction.
In 2015 (the most recent data available), there was a staggering 62% increase in private construction industry deaths from 2014. Construction had a 9.1 fatal industry rate in 2015, with 21 deaths in Colorado. This was an increase from 2014's 13 deaths in construction. Thirteen of the 21 deaths in construction happened in slip, trip, and fall accidents. It is up to employers to detect potential fall hazards and remedy them before worker injury and death occur. Intentionally ignoring or negligently overlooking risks, resulting in construction worker injury, is grounds for a lawsuit against the responsible party.
How Can You Prevent a Construction Site Accident?
Regulations The construction industry is heavily regulated, from laws that govern the responsibilities of construction companies to laws that mandate the materials they use. These regulations are designed to create safer worksites and protect the safety of workers and others nearby. Unfortunately, when these regulations are not followed, the risks for accidents increases considerably. However, parties that violate safety regulations may be held accountable if their failures to abide by the law results in injuries or deaths.
Proper Training
Properly trained workers are an important part of avoiding preventable accidents. This is why training standards are often regulated by the state and federal government. Still, construction companies that take shortcuts in order to maximize profits may fail to adequately train their employers or employ untrained workers who pose risks to the safety of others.
Avoiding Negligence
Avoiding negligence is critical to preventing construction site accidents. When workers or companies are negligent in their actions, or fail to exercise the caution and care reasonable parties would have exercised, they put others at risk of suffering harm. For workers, avoiding negligence can mean following all safety protocol, being fully trained to perform certain tasks, and being vigilant in their actions by avoiding distraction and other behaviors that reduce their ability to safely perform their jobs. For companies, this can include abiding by all safety regulations, properly addressing potential hazards, and diligent employee oversight.
What Remedies Are Available in a Construction Site Accident?
The Colorado workers' compensation system offers workers benefits to cover medical costs and two-thirds of lost wages relating to a workplace injury. These benefits are available without regard to fault or proving negligence for the incident. In exchange for the right to these benefits, however, employees sign over their rights to file a lawsuit against the employer. While workers' compensation can be an excellent means of recovery after a construction accident, it might not be the only option – or the best option – in your particular case.
Unfortunately if you are injured, and your employer was responsible, the workers compensation system is the only means of recovery.  Often times, there are other contractors on job sites that have responsibility and in those instances, both a workers compensation claim can be made and a claim against a third party contractor.
There are circumstances in which you could pursue damages through a workers' comp claim and a lawsuit, in the event of third-party liability. Workers' compensation only makes you forfeit your right to sue your employer, not third parties. If a coworker, contractor, property owner, or product manufacturer contributed to your accident, you might have grounds to sue these parties on top of recovering through the state's workers' compensation program. An attorney at Jordan Law can help you decide which legal remedy is best in your specific case during a no-cost consultation in Denver.
What are the Colorado Construction Worker Protections and Laws?
In Colorado, the law provides certain protections and rights to construction workers. There are wage and hour laws, labor statistics, and safety codes that all employers must obey – or else face legal ramifications. The current minimum wage in Colorado is $10.20 per hour for non-tipped employees.
There are also anti-harassment and discrimination laws in place. If you face these issues at work, you have the right to file a claim with the U.S. Equal Employment Opportunity Commission (EEOC), as well as with the civil courts of Colorado. OSHA is the main entity in charge of creating and enforcing workplace safety codes for employees. Under OSHA's rules, all employers must maintain safe construction sites for workers. This means taking reasonable care to prevent common accidents such as falls and transportation incidents. Breaking any of Colorado's laws could be reason enough to bring a claim against your employer.
Denver's Trusted Construction Site Accident Attorneys
Construction site accidents can be serious. You might have broken a bone, injured your back, or suffered a concussion. You might have to take an unpaid hiatus from work to recover, or you might never be able to return to the position you previously held. Whatever the case, let our attorneys offer our advice about what legal actions to take in pursuit of financial recovery. The law could entitle you to payment for your medical costs, pain and suffering, lost wages, and more after a construction-related injury or the death of a loved one in Denver.
Jordan Law has taken on dozens of construction worker injury claims over the years. We have experience handling these specific types of accidents, and know exactly what to do to protect the rights of injured workers. Jason Jordan or one of his associates can take over your workers' compensation claim and/or file a lawsuit in Denver on your behalf. Let us make your voice heard in the civil courts and secure the financial award you need for your future. Call (303) 465-8733 or request your free case evaluation online with one of our personal injury attorneys in Denver.
What Our Clients Are Saying
Accident
"
I got into a terrible car accident in 2020 and the other party who was at fault tried to pin the accident on me. I have back problems due to the car accident and have been through multiple kinds of treatment and surgeries. Jason and his team helped me in a way as if i was family and helped me receive a settlement that covered my medical bills along with supporting me and my family until i can get back on my feet. Thank you Jason and to your team and thank you for treating me like another human being.
"
Accident
"
I have dealt with hundreds of lawyers over the past twenty years and have never met a more courteous, knowledgeable and professional lawyer than Jason Jordan. I enjoyed every interaction with this young man and have recommended him to many people.
"
Accident
"
Passion for justice, compassionate concern for their clients, expertise in law, and sound guidance are what makes this team the right choice when you are faced with adversity. Jason and team are simply the best, from consultation to settlement you won't just feel you're their top priority, but you'll know it by the way they treat you and your family.
"
Accident
"
Completely impressed with how, all of them were there to help me through this horrible time in my life. I have enjoyed getting to know the whole group and felt assured that they all had me covered with all my questions and needs. This car accident was terrible and without you guys, and your help I am not sure where I would be. Thank you all so much. Janele
"
Accident
"
They were amazing to work with since day 1. My previous lawyer had too many cases and referred me to them and they immediately told me what I need to do and what to expect. I was not in the dark. They also kept me updated throughout the whole process when there were updates and even when there were no big updates. They even advocated for me and negotiated to get me more money. They were great. Ashley Reisman was such a pleasure to work with and talk to specifically too 🙌🏼🙌🏼🙌🏼
"
Personal Injury
"Not very often do you find a personal injury attorney that is both excellent in the courtroom AND empathetic towards their client's needs. Jason Jordan is not only the perfect combination of the two, he goes above and beyond to make sure each and every one of his clients feels heard and understood throughout all phases of the personal injury case."
Carl L.
After extensively searching for an attorney to take my case, and having no success, I was referred to Jordan Law. He was quick to respond and follow up with me. I was struggling to keep it together throughout this difficult experience, but the confidence and trust they built with me gave me to motivation to keep persevering