Over $500 Million in Verdicts & Settlements
Your Denver Construction Accident Attorney
Falling objects, volatile building materials, working with dangerous machinery, and more: Being employed on a construction site can be extremely dangerous. If you or a loved one has been injured in a construction accident, you know that. Now you need to know that you aren't alone, and that you have options
Arrange a Free Consultation
Fill out this form to schedule your free Denver construction accident consultation:
Awards & Accolades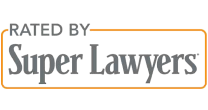 When Denver Construction Accidents Occur, You Need Experienced Representation
Denver construction accidents can be costly and catastrophic. They may cause severe injury, long-term disability, and even casualties. In 2021, the construction industry accounted for over 45% of all work-related fatal slips, trips, and falls. And, in 2020, workers in construction and related occupations experienced over 21,000 nonfatal workplace fall-related accidents.
If you're dealing with the aftermath of a construction accident, you can't deal with all of the above by yourself. Jordan Law is ready to assist.
---
"Insurance carriers know who we are. They know that we try cases. They know that we win cases. And, you know, the value of our clients' cases are typically higher because of that." – JASON JORDAN
---
Landmark Verdicts & Settlements
$
131

million

Car Accident Victim

$131 Million verdict for the victim of a car accident in which the driver was over-served at a restaurant/bar.
$
74

million

Birth Injury Victim

$74 Million for the victim of a birth injury caused by medical malpractice in San Luis Obispo.
$
45

million

Wrongful Death

$45 Million verdict for the wrongful death of a mother killed by a drunk driver.
$
42

million

Motorcycle Accident

A car made a left turn in front of a motorcycle, ejecting the rider and passenger.
$
40

million

Wrongful Death

$40 Million verdict for the wrongful death of a 33 year-old son.
$
38

million

Brain Injuries

$38.6 million for a young man who suffered a traumatic brain injury due to a fall from a hotel balcony while intoxicated.
$
31.6

million

Brain Injuries

$31.6 million for a young woman with a traumatic brain injury in Kern County, California.
$
29.25

million

Brain Injuries

$29.25 million win against State Farm for brain injury, after the policy was open
$
26.6

million

Burn Injuries

A truck parking brake malfunctioned crashing through a kitchen wall causing massive deep fryer burns.
$
21.6

million

Motorcycle Accident

$21.6 million jury verdict in a contested motorcycle collision case (2016).
$
20

million

Explosions

Fuel tanker exploded leaving the victim with a permanent brain injury.
$
18.6

million

Truck Accident

$18.6 million verdict on behalf of a child who was run over by a garbage truck and lost his leg.
View All Verdicts & Settlements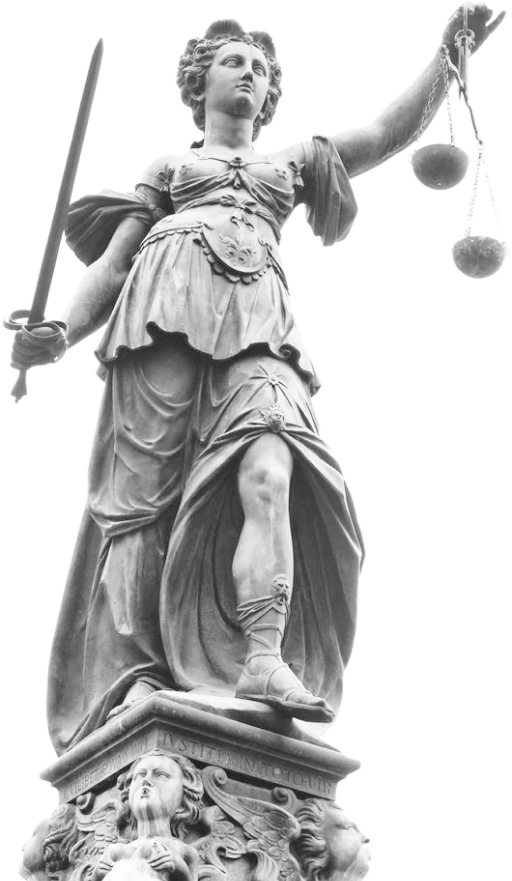 What Causes Construction Accidents in Colorado?
And what are the most common construction accidents? The most common types of construction accidents that we've seen in our practice include falls and scaffolding accidents, heavy machinery accidents, electrocutions, and construction vehicle accidents. Construction accidents in Colorado happen for many reasons. Often, these incidents occur because of one or more of the following:
Lack of safety training
Negligence (or reckless behavior)
Equipment malfunctions or defective tools
Falls from heights

Construction site collisions
Electrical hazards
Fires (or even explosions)
Weather conditions
Recoverable Damages in a Denver Construction Accident
After the shock of your accident wears away, you're likely realizing the extent of your injury-related bills. Construction accidents can be expensive. The average bill for construction accidents is at least $35,000.00 in direct costs. As the victim of a site accident in Colorado, you may be facing:
High costs for your immediate medical treatment
Ongoing costs for rehab and the equipment needed for your care
Ongoing physical and psychological therapy bills for you and your family
Any relevant property damage bills
What Types of Damages Can Construction Accident Victims File For?
In a Colorado construction accident claim, you can file for three types of damages: Economic, non-economic, and punitive.
Economic damages can be measured in dollar amounts – e.g., your bills, lost wages, or property damage.
Non-economic damages are less tangible but equally important (think: pain and suffering).
Punitive damages are awarded when specific punishment is due – e.g., when someone else has been demonstrably negligent or malicious.
Who Is Liable for a Construction Accident?
In our experience, at least one of the following parties is generally worth investigating:
The construction site property owner
The general contractor heading up the project
Any subcontractors employed on the project
Relevant equipment manufacturers
The architects and engineers on the project
Each (or all) of these people may have contributed to plans that were not safe, inherently risky worksite conditions, or flawed project designs.
How Can Jordan Law Help After Your Pedestrian Accident?
After your accident, all you're going to want to do is rest.
Unfortunately, many people will want to talk to you, ask you tough questions, and try to get you to agree to things you don't understand.
Jordan Law will handle the communication surrounding your compensation claim so you don't have to. The construction accident attorneys at Jordan Law will keep you updated every step of the way, from initiating your claim through the resolution of your case.
---
"I give my cell phone to most of my clients. I'm texting with one right now." – JASON JORDAN
---
Jordan Law's Method For Building Your Case Toward Fair Compensation
Achieving the compensation you deserve will entail several steps. You can expect the following:
An investigation. Your attorney (and the insurers and representation of all parties involved) will review medical records, interview any available witnesses, consult with accident reconstruction experts, and take any actions necessary to learn about your accident.
A determination of liability. After discovering as much as possible about your case, your Denver construction accident attorney will work to identify the liable party.
(See above, "Who Is Liable for a Construction Accident," for more information.)
Your attorney will ensure that your argument for liability is based on as much solid evidence and reasoning as possible.
A claim. Your construction site injury attorney will file the paperwork necessary to initiate your claim. (This is where the legal process formally starts.)
Extensive negotiations. Your construction site accident and injury lawyer will then negotiate with all involved parties on your behalf to work towards maximum compensation for you.
Executing a settlement. In some cases, everyone involved may be able to come to an agreement during this early negotiations stage, before going to trial.
This is called a settlement. To settle, you will waive your right to pursue further legal actions in exchange for some money.
Going to trial. If you're not able to reach a settlement, you may need to go to court to achieve the resources you need.
This is not a bad thing. In fact, you may be able to realize a much more significant award than would be possible outside of a courtroom. Many Colorado attorneys shy away from heading to trial, because it's expensive and difficult.
At Jordan Law, we're at home in a courtroom. We'll go to trial if it's in your best interest without batting an eye.
Managing your compensation. If your claim or trial is successful, you will receive compensation for your damages as determined through negotiations or by the court. Your personal injury attorney can help you disburse the funds as needed to set you up for a solid recovery.
Can I Sue Without Using the Workers' Compensation System?
While workers' comp is the usual way that construction workers who were injured on the job can pursue compensation, it's far from the only method.
Some situations where a worker may have grounds for a construction injury or accident lawsuit outside of workers' comp include third-party liability, negligence by a non-employer, intentional harm, and failure to provide adequate safety measures.
Your Denver construction accident lawyer will be able to help you determine what the laws are in your jurisdiction and whether you have grounds for a suit.
National and Colorado-Specific Construction Accident Laws and Regulations
Jordan Law will also bring extensive knowledge of the applicable construction regulations to your case.
Just a few of the relevant laws and regulations that could impact your claim include:
The Construction Defect Action Reform Act, or a law that outlines the rights of construction professionals if construction defects occur
The Colorado Construction Trust Fund Statute, or a statute that establishes accounts to protect subcontractors and suppliers from going without payment
Prevailing Wage Laws, or laws that govern the wages due to workers on government construction projects in Colorado
The Occupational Safety and Health Act, and its related administration, a group that ensures worker safety by mandating safety requirements for construction sites
In addition to these larger laws and statutes, your specific site and project must adhere to local building codes – and every worker, contractor, and subcontractor on site must have updated licensing and registration.
During your claim's investigation phase, Jordan Law will consider all of this and determine whether any of these regulations are relevant to your case.
Frequently Asked Construction Site Accident Questions
What If My Construction Accident Occurred Due to a Third Party's Negligence?
If your construction accident happened because of a third party's negligence, whether that party is a property owner, equipment manufacturer, or a subcontractor, you may be able to name that person or party as responsible for your damages.
Our attorneys have extensive experience in this field, and we will draw from that experience to evaluate your circumstance and identify all liable parties.
What If I'm Partially At Fault for What Happened?
If you're partially at fault for what happened, you may still be able to pursue some compensation.
Colorado is a comparative negligence state, meaning you can still file a claim for damages (as long as you were not wholly responsible for your accident).
However, the amount of compensation you're eligible for may be reduced based on your percentage of fault.
If this sounds complex, that's because it is! Fortunately, at Jordan Law, our construction site accident attorneys are well-versed in Colorado's comparative negligence rule. We can help you determine the compensation you're entitled to pursue.
How Long Do I Have to File a Denver Construction Accident Claim?
Per the Colorado statute of limitations, you have two years from the date of your accident to file your claim or construction injury lawsuit.
This may sound like a long time to work with. It isn't!
To make sure you don't miss any deadlines, including ones before that two-year mark (such as insurer timelines), you need to work with an experienced Colorado construction accident attorney as soon as possible after your accident.
If you require our assistance, we're here to help. Call (303) 465-8733, and we'll set up your free consultation. The experienced construction site accident lawyers at Jordan Law looks forward to learning more about your case.
What are the Colorado Construction Worker Protections and Laws?
In Colorado, the law provides certain protections and rights to construction workers. There are wage and hour laws, labor statistics, and safety codes that all employers must obey – or else face legal ramifications. The current minimum wage in Colorado is $10.20 per hour for non-tipped employees.
There are also anti-harassment and discrimination laws in place. If you face these issues at work, you have the right to file a claim with the U.S. Equal Employment Opportunity Commission (EEOC), as well as with the civil courts of Colorado. OSHA is the main entity in charge of creating and enforcing workplace safety codes for employees. Under OSHA's rules, all employers must maintain safe construction sites for workers. This means taking reasonable care to prevent common accidents such as falls and transportation incidents. Breaking any of Colorado's laws could be reason enough to bring a claim against your employer.
What Our Clients Are Saying
Accident
"
I got into a terrible car accident in 2020 and the other party who was at fault tried to pin the accident on me. I have back problems due to the car accident and have been through multiple kinds of treatment and surgeries. Jason and his team helped me in a way as if i was family and helped me receive a settlement that covered my medical bills along with supporting me and my family until i can get back on my feet. Thank you Jason and to your team and thank you for treating me like another human being.
"
Accident
"
I have dealt with hundreds of lawyers over the past twenty years and have never met a more courteous, knowledgeable and professional lawyer than Jason Jordan. I enjoyed every interaction with this young man and have recommended him to many people.
"
Accident
"
Passion for justice, compassionate concern for their clients, expertise in law, and sound guidance are what makes this team the right choice when you are faced with adversity. Jason and team are simply the best, from consultation to settlement you won't just feel you're their top priority, but you'll know it by the way they treat you and your family.
"
Accident
"
Completely impressed with how, all of them were there to help me through this horrible time in my life. I have enjoyed getting to know the whole group and felt assured that they all had me covered with all my questions and needs. This car accident was terrible and without you guys, and your help I am not sure where I would be. Thank you all so much. Janele
"
Accident
"
They were amazing to work with since day 1. My previous lawyer had too many cases and referred me to them and they immediately told me what I need to do and what to expect. I was not in the dark. They also kept me updated throughout the whole process when there were updates and even when there were no big updates. They even advocated for me and negotiated to get me more money. They were great. Ashley Reisman was such a pleasure to work with and talk to specifically too 🙌🏼🙌🏼🙌🏼
"
Personal Injury
"Not very often do you find a personal injury attorney that is both excellent in the courtroom AND empathetic towards their client's needs. Jason Jordan is not only the perfect combination of the two, he goes above and beyond to make sure each and every one of his clients feels heard and understood throughout all phases of the personal injury case."
Carl L.
After extensively searching for an attorney to take my case, and having no success, I was referred to Jordan Law. He was quick to respond and follow up with me. I was struggling to keep it together throughout this difficult experience, but the confidence and trust they built with me gave me to motivation to keep persevering