Awards & Accolades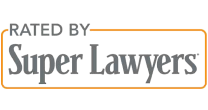 Our Promise
As attorneys, we have a duty to provide our clients with the best representation possible. Unfortunately, no lawyer has the experience, access, or specific knowledge to handle all types of cases in the best way possible. At Jordan Law, we have the skills and resources to take on high-profile Personal Injury cases and win consistently. We can help you with the most complex cases by offering the opportunity to develop co-counsel relationships in Colorado.
A Legal Team You Can Trust
Our reputation in this field is that of ethical and vigorous representation of our clients, and WINNING!. We consistently win trials with large verdicts in both State and Federal Courts.  We consider ourselves among the best, most experienced Personal Injury lawyers in the United States. Our lead attorney had the honor of receiving the Colorado Trial Lawyer Association "New Trial Lawyer of the Year Award", and has since been elected to serve as the future President of the Colorado Trial Lawyer Association.   Mr. Jordan has also been nominated and accepted into the prestigious ABOTA organization.  When he was younger, he had been named among The National Trial Lawyers: Top 40 Under 40, and is a member of the prestigious, Multi- Million Dollar Advocates Forum®,  We have won some of the largest verdicts and settlements on behalf of personal injury victims in Colorado.
Broaden Your Knowledge
Whether you are not familiar with Colorado's State procedures and laws, or you lack the specialized knowledge needed to tackle one specific area of legal knowledge, we are here to help you assist your clients. By working together, you can expand your knowledge base of all the different aspects of personal injury litigation and trial law, exchange new ideas, experience with complex research and discovery matters, and learn how to provide the best advice to personal injury victims.  Most importantly, if you are lacking in resources and/or trial experience, we can help build your trial skills, and fund your litigation cases.