General Negligence
Insurance Bad Faith
Arrange a Free Consultation
Please fill out the form below.
Awards & Accolades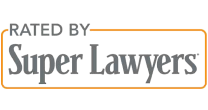 Choosing Your Insurance Bad Faith Attorney
An insurance company receives insurance premiums in exchange for its guarantee it will cover expenses laid out in the policy, should the need arise. You pay your premiums in good faith, believing the insurance company will fulfill its end of the bargain should you ever have to file a claim. Unfortunately, many insurance adjusters and insurance companies are overzealous in their desire to protect the company's bottom line or to guard against fraud. Denver residents do not have to surrender to insurance companies operating in bad faith.
The Denver insurance bad faith attorney of Jordan Law can help you establish the facts of your case and fight to bring an insurance company to deal with you fairly. Contact us for a free consultation! Call (303) 465-8733
Landmark Verdicts & Settlements
$
131

million

Car Accident Victim

$131 Million verdict for the victim of a car accident in which the driver was over-served at a restaurant/bar.
$
74

million

Birth Injury Victim

$74 Million for the victim of a birth injury caused by medical malpractice in San Luis Obispo.
$
45

million

Wrongful Death

$45 Million verdict for the wrongful death of a mother killed by a drunk driver.
$
42

million

Motorcycle Accident

A car made a left turn in front of a motorcycle, ejecting the rider and passenger.
$
40

million

Wrongful Death

$40 Million verdict for the wrongful death of a 33 year-old son.
$
38

million

Brain Injuries

$38.6 million for a young man who suffered a traumatic brain injury due to a fall from a hotel balcony while intoxicated.
$
31.6

million

Brain Injuries

$31.6 million for a young woman with a traumatic brain injury in Kern County, California.
$
29.25

million

Brain Injuries

$29.25 million win against State Farm for brain injury, after the policy was open
$
26.6

million

Burn Injuries

A truck parking brake malfunctioned crashing through a kitchen wall causing massive deep fryer burns.
$
21.6

million

Motorcycle Accident

$21.6 million jury verdict in a contested motorcycle collision case (2016).
$
20

million

Explosions

Fuel tanker exploded leaving the victim with a permanent brain injury.
$
18.6

million

Truck Accident

$18.6 million verdict on behalf of a child who was run over by a garbage truck and lost his leg.
View All Verdicts & Settlements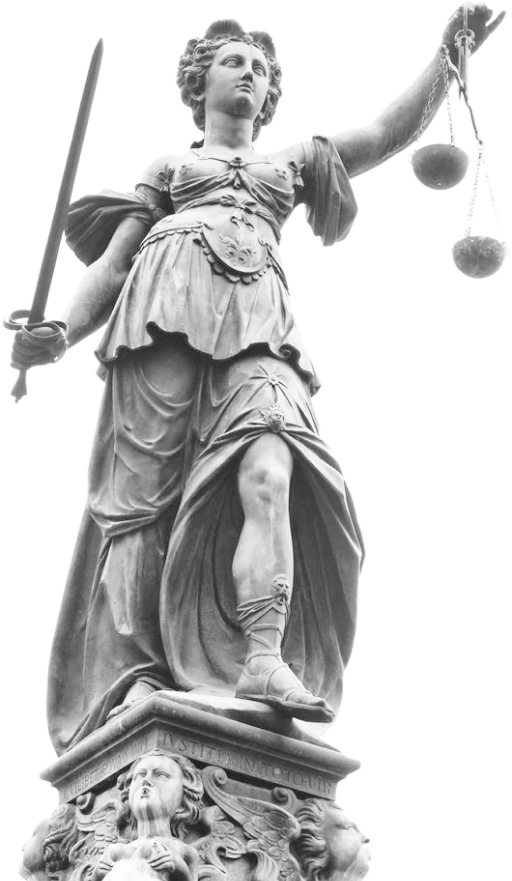 How Our Denver Insurance Bad Faith Lawyers Can Help
At our firm, the best interests of our clients always come first. They are our top focus because we care and want to make sure their families can get the justice they deserve.
 Our Denver bad faith insurance lawyers have recovered millions of dollars for our deserving clients, including numerous multi-million dollar recoveries.
Our firm is available to clients 24/7 throughout the duration of a case
Frequently Asked Insurance Bad Faith Questions
What is Bad Faith?
Many times, the insurance company may offer you a settlement you believe is lower than what you deserve, but is not out of line with the injuries you suffered. While you have the right to negotiate for a better settlement, the mere fact that they offered you a low settlement is not proof that the company is operating in bad faith.
Likewise, the insurance company may make an error in the facts of the case, leading them to deny the claim. You have the right to insist that the company re-evaluate the facts and correct the errors that led to their denial. However, a company operating in good faith may make a reasonable error that on having it pointed out, they are willing to correct. In such a case, the insurance company is not operating in bad faith.
What Are Examples of Insurance Bad Faith?
In some cases, the facts are not in dispute, including the cost of medical expenses or other relevant expenses related to your injury. When an insurance company makes an offer well below the actual expenses in your case and offers no explanation of why the offer is too low, they may be operating in bad faith. An insurance company that refuses to communicate the reasons for their low settlement offer is not demonstrating the intention to operate in good faith.
In the same way, a company that denies a claim and provides no explanation of why the claim has been denied may be operating in bad faith, as well. This is more than simply disagreeing with the company over whether the claim should be accepted; this is a case in which the company simply refuses to have any dialogue over the facts of the case and why they reached their decision.
How Do You Prove You Have Bad Faith Insurance?
If you believe your insurer acted in bad faith, you will have to establish a series of facts to approve that bad faith occurred. Proving a bad faith insurance claim is similar to many other tort cases, where negligence is necessary to establish an at-fault party's liability.
First, you will need to prove that you had an insurance policy with the insurer, which will establish the company's duty of care to you. Having an auto insurance policy establishes a fiduciary relationship between you and your insurer, and because of this relationship, your insurer must act in good faith when handling your claims.
Next, you must prove the following elements.
The insurer unreasonably denied or delayed payment for your claim.
The insurer committed these actions with the knowledge or reckless disregard that the denial or delay of your claim was unreasonable.
Simply put, you must prove that the auto insurance company failed to pay your claim or delayed payment for your injuries without grounds to do so.
For example, say you are in a car accident with an uninsured driver who ran a red light and crashed into the side of your vehicle. You have uninsured motorist coverage through your insurance company, so you file a claim for your damages. The company denies your claim and refuses to communicate its reasons for doing so.
Under Colorado's fault-based car insurance system, at-fault drivers pay for the damages of the injured. If the at-fault driver had auto insurance in this situation, you would have a strong case for a third-party insurance claim, since you can prove the at-fault driver's negligence through medical records, traffic footage, and police reports.
You pay for uninsured motorist coverage in good faith each month, and expect the insurance company to uphold their end of the agreement in these exact situations. Your attorney can use multiple pathways to prove that the claim's denial was unreasonable, such as insurance experts who can provide testimony on your behalf and evidence of the uninsured driver's negligence under Colorado law.
How Do You File a Bad Faith Claim Against an Insurance Company?
You have the right to collect compensation for the damages you endured due to an insurance company's act of bad faith. If you believe you have grounds for a claim, you will need to take the following steps to begin the filing process.
Contact a Colorado bad faith attorney as soon as possible to discuss your case and learn how to best proceed with your claim.
Review your insurance policy to ensure that your contract covers the claim you filed.
Save all documentation and records associated with your claim, such as emails, receipts, reports, and other correspondence.
Save all documents related to the denial of your claim.
After these initial steps, you and your attorney will determine your optimal path to compensation. Your car accident lawyer may send the company a written demand letter prior to filing a formal complaint or lawsuit on your behalf, and the company may settle your claim at this point. You may also file a complaint with Colorado Division of Insurance prior to progressing to a lawsuit in civil court.
Who Can File Bad Faith Actions?
Both policyholders and third parties can file bad faith claims against an insurance company. For example, if you are filing a claim under your own insurance company and believe your insurer acted in bad faith, you have the right to file a bad faith claim. If you are filing a claim with a third-party company, you may also pursue a bad faith claim if suspicious behavior arises.
How Can an Attorney Can Help?
While it is only necessary to prove the insurance company acted in bad faith in your particular case, an attorney may be able to show that the company has a pattern of acting in bad faith in other insurance claims, as well. It may be necessary to bring in expert testimony to show the facts of your case would usually warrant the claim being accepted, or a reasonable settlement offer. They will help prove the insurance company did not operate as you could reasonably expect.
If you believe the insurance company handling your claim is not operating in good faith, an attorney may well be the key to bringing them to the table. Our Denver personal injury attorneys of Jordan Law are experienced in helping Denver residents get the fair treatment they deserve from insurance companies.
What Our Clients Are Saying
Accident
"
I got into a terrible car accident in 2020 and the other party who was at fault tried to pin the accident on me. I have back problems due to the car accident and have been through multiple kinds of treatment and surgeries. Jason and his team helped me in a way as if i was family and helped me receive a settlement that covered my medical bills along with supporting me and my family until i can get back on my feet. Thank you Jason and to your team and thank you for treating me like another human being.
"
Accident
"
I have dealt with hundreds of lawyers over the past twenty years and have never met a more courteous, knowledgeable and professional lawyer than Jason Jordan. I enjoyed every interaction with this young man and have recommended him to many people.
"
Accident
"
Passion for justice, compassionate concern for their clients, expertise in law, and sound guidance are what makes this team the right choice when you are faced with adversity. Jason and team are simply the best, from consultation to settlement you won't just feel you're their top priority, but you'll know it by the way they treat you and your family.
"
Accident
"
Completely impressed with how, all of them were there to help me through this horrible time in my life. I have enjoyed getting to know the whole group and felt assured that they all had me covered with all my questions and needs. This car accident was terrible and without you guys, and your help I am not sure where I would be. Thank you all so much. Janele
"
Accident
"
They were amazing to work with since day 1. My previous lawyer had too many cases and referred me to them and they immediately told me what I need to do and what to expect. I was not in the dark. They also kept me updated throughout the whole process when there were updates and even when there were no big updates. They even advocated for me and negotiated to get me more money. They were great. Ashley Reisman was such a pleasure to work with and talk to specifically too 🙌🏼🙌🏼🙌🏼
"
Personal Injury
"Not very often do you find a personal injury attorney that is both excellent in the courtroom AND empathetic towards their client's needs. Jason Jordan is not only the perfect combination of the two, he goes above and beyond to make sure each and every one of his clients feels heard and understood throughout all phases of the personal injury case."
Carl L.
After extensively searching for an attorney to take my case, and having no success, I was referred to Jordan Law. He was quick to respond and follow up with me. I was struggling to keep it together throughout this difficult experience, but the confidence and trust they built with me gave me to motivation to keep persevering