Motor Vehicle Accidents
Hit and Run Accidents
Arrange a Free Consultation
Please fill out the form below.
Awards & Accolades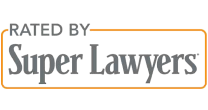 Choosing Your Denver Hit and Run Accident Lawyer
Colorado is a fault insurance state, which means the person responsible for an accident must pay for the damages others sustain. If you are in an accident with an at-fault driver who flees the scene before you can collect his or her insurance information, you are the victim of a hit and run.
Seeking compensation for your injuries after a hit and run can seem impossible, but the Denver hit and run accident lawyer at Jordan Law can help. Trust our firm to help you investigate your claim and help you obtain justice.
Landmark Verdicts & Settlements
$
131

million

Car Accident Victim

$131 Million verdict for the victim of a car accident in which the driver was over-served at a restaurant/bar.
$
74

million

Birth Injury Victim

$74 Million for the victim of a birth injury caused by medical malpractice in San Luis Obispo.
$
45

million

Wrongful Death

$45 Million verdict for the wrongful death of a mother killed by a drunk driver.
$
42

million

Motorcycle Accident

A car made a left turn in front of a motorcycle, ejecting the rider and passenger.
$
40

million

Wrongful Death

$40 Million verdict for the wrongful death of a 33 year-old son.
$
38

million

Brain Injuries

$38.6 million for a young man who suffered a traumatic brain injury due to a fall from a hotel balcony while intoxicated.
$
31.6

million

Brain Injuries

$31.6 million for a young woman with a traumatic brain injury in Kern County, California.
$
29.25

million

Brain Injuries

$29.25 million win against State Farm for brain injury, after the policy was open
$
26.6

million

Burn Injuries

A truck parking brake malfunctioned crashing through a kitchen wall causing massive deep fryer burns.
$
21.6

million

Motorcycle Accident

$21.6 million jury verdict in a contested motorcycle collision case (2016).
$
20

million

Explosions

Fuel tanker exploded leaving the victim with a permanent brain injury.
$
18.6

million

Truck Accident

$18.6 million verdict on behalf of a child who was run over by a garbage truck and lost his leg.
View All Verdicts & Settlements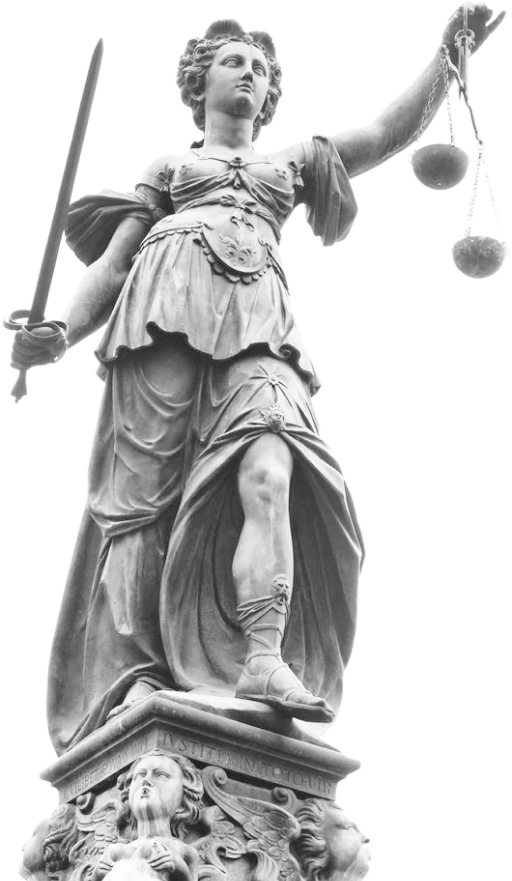 Do I Need a Hit and Run Attorney?
Our hit and run accident attorneys in Denver have a track record for success, securing millions of dollars in compensation for our clients.
We operate on a contingency fee basis, which means you do not pay legal fees unless we secure a settlement for you.
Our Denver personal injury attorneys value open communication and our firm will be available to you 24/7 to answer any questions you may have.
Frequently Asked Hit and Run Accident Questions
What is a Hit and Run?
A hit and run occur when one person leaves the scene of a car accident intentionally, without exchanging contact and insurance information with the other people involved in the collision. The driver may not be at-fault for the accident; however, these accidents occur most often to avoid financial responsibility for a car crash. In Colorado, it is illegal to commit a hit and run.
What are the Most Common Causes of Hit and Runs in Denver?
Often, people who commit a hit and run accident are avoiding financial responsibility or other dangerous consequences. Hit and runs can occur for a number of reasons, including the following.
Driving under the influence of alcohol or drugs
Driving while engaged in a distracting activity
Driving over the speed limit
Failure to yield the right of way
Driving with outstanding warrants or previous tickets
Driving without insurance
Who is At-Fault for a Hit and Run?
All car accident claims rely on the presence of negligence in order for you to prove your need for damages. To prove negligence, you and your lawyer will need to establish the following elements.
The at-fault party owed you a duty of care.
The at-fault party breached this duty.
You suffered injuries due to this breach of care.
You can collect compensatory damages in your lawsuit.
During a hit and run accident, anyone can be responsible for the cause of the accident. This may include all drivers, pedestrians who commit negligent acts, and even government agencies who neglect to keep roads in good condition.
However, it is likely that the person who flees the accident is responsible for the collision itself. Since Colorado is a fault insurance state, he or she may flee the accident in an attempt to avoid paying for your damages.
What Are Common Injuries in Hit and Run Cases?
Hit and runs can also result in a number of significant injuries, many of which require lifelong treatment and dangerous complications. Some of the most common hit and run injuries include the following.
Spinal cord injuries and paralysis
Amputations
Traumatic brain injuries
Internal bleeding and organ damage
Neck and back injuries
Burns, bruises, and lacerations
Can You Sue an Insurance Company for a Hit and Run?
If you cannot identify the person who is responsible for your accident, you may be able to file a claim with your own insurance company to claim compensation. However, you will need to have the appropriate uninsured/underinsured motorist coverage under your existing policy.
You will not be able to collect compensation if you do not have this coverage available to you, and the insurance company may not provide you with maximum possible compensation. For best results, contact a Denver hit and run accident attorney from Jordan Law as soon as possible to discuss your legal options.
Why Do You Need a Denver Hit and Run Accident Attorney?
Hit and run accidents are more complex than other types of car crashes. You do not know who is responsible for the accident because he or she fled the scene, and you will need to conduct an extensive investigation to find this individual.
While it may be tempting to handle your case alone, hiring an attorney to help you with your hit and run claim can provide a number of benefits to your case.
Your attorney will have experience with cases like yours and will know where to begin your investigation and may have contacts in the police department who can help your case.
If you can't identify the driver, you may need to enter negotiations with your insurance company. Your attorney will have the skills necessary to advocate for your best interests during these discussions.
Your Denver hit and run accident lawyer will also have access to expert witnesses who may be able to assist with your claim. These witnesses can provide testimony on your behalf in regard to the technical aspects of your claim, including accident reconstruction and medical evidence.
If you are the victim of a Denver hit and run, don't wait to seek help. Contact the Denver hit and run accident lawyer at Jordan Law to advocate for your best interests.
Our attorneys will launch a full-scale investigation into your accident to help you identify the person responsible for your injuries. Schedule your free consultation today to strategize your next steps.
What Our Clients Are Saying
Accident
"
I got into a terrible car accident in 2020 and the other party who was at fault tried to pin the accident on me. I have back problems due to the car accident and have been through multiple kinds of treatment and surgeries. Jason and his team helped me in a way as if i was family and helped me receive a settlement that covered my medical bills along with supporting me and my family until i can get back on my feet. Thank you Jason and to your team and thank you for treating me like another human being.
"
Accident
"
I have dealt with hundreds of lawyers over the past twenty years and have never met a more courteous, knowledgeable and professional lawyer than Jason Jordan. I enjoyed every interaction with this young man and have recommended him to many people.
"
Accident
"
Passion for justice, compassionate concern for their clients, expertise in law, and sound guidance are what makes this team the right choice when you are faced with adversity. Jason and team are simply the best, from consultation to settlement you won't just feel you're their top priority, but you'll know it by the way they treat you and your family.
"
Accident
"
Completely impressed with how, all of them were there to help me through this horrible time in my life. I have enjoyed getting to know the whole group and felt assured that they all had me covered with all my questions and needs. This car accident was terrible and without you guys, and your help I am not sure where I would be. Thank you all so much. Janele
"
Accident
"
They were amazing to work with since day 1. My previous lawyer had too many cases and referred me to them and they immediately told me what I need to do and what to expect. I was not in the dark. They also kept me updated throughout the whole process when there were updates and even when there were no big updates. They even advocated for me and negotiated to get me more money. They were great. Ashley Reisman was such a pleasure to work with and talk to specifically too 🙌🏼🙌🏼🙌🏼
"
Personal Injury
"Not very often do you find a personal injury attorney that is both excellent in the courtroom AND empathetic towards their client's needs. Jason Jordan is not only the perfect combination of the two, he goes above and beyond to make sure each and every one of his clients feels heard and understood throughout all phases of the personal injury case."
Carl L.
After extensively searching for an attorney to take my case, and having no success, I was referred to Jordan Law. He was quick to respond and follow up with me. I was struggling to keep it together throughout this difficult experience, but the confidence and trust they built with me gave me to motivation to keep persevering