Motor Vehicle Accidents
Texting and Driving Accidents
Arrange a Free Consultation
Please fill out the form below.
Awards & Accolades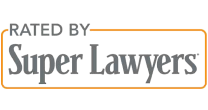 Choosing Your Denver Texting and Driving Accident Lawyer
Anyone who has driven in the Denver area around rush hour knows just how busy our roads can be. Driving requires full attention to the road to be alert to swiftly changing conditions. Despite the efforts in recent years to educate drivers on the dangers that distracted driving while texting can create, many drivers continue to engage in dangerous behavior that can cause accidents and injuries.
Landmark Verdicts & Settlements
$
131

million

Car Accident Victim

$131 Million verdict for the victim of a car accident in which the driver was over-served at a restaurant/bar.
$
74

million

Birth Injury Victim

$74 Million for the victim of a birth injury caused by medical malpractice in San Luis Obispo.
$
45

million

Wrongful Death

$45 Million verdict for the wrongful death of a mother killed by a drunk driver.
$
42

million

Motorcycle Accident

A car made a left turn in front of a motorcycle, ejecting the rider and passenger.
$
40

million

Wrongful Death

$40 Million verdict for the wrongful death of a 33 year-old son.
$
38

million

Brain Injuries

$38.6 million for a young man who suffered a traumatic brain injury due to a fall from a hotel balcony while intoxicated.
$
31.6

million

Brain Injuries

$31.6 million for a young woman with a traumatic brain injury in Kern County, California.
$
29.25

million

Brain Injuries

$29.25 million win against State Farm for brain injury, after the policy was open
$
26.6

million

Burn Injuries

A truck parking brake malfunctioned crashing through a kitchen wall causing massive deep fryer burns.
$
21.6

million

Motorcycle Accident

$21.6 million jury verdict in a contested motorcycle collision case (2016).
$
20

million

Explosions

Fuel tanker exploded leaving the victim with a permanent brain injury.
$
18.6

million

Truck Accident

$18.6 million verdict on behalf of a child who was run over by a garbage truck and lost his leg.
View All Verdicts & Settlements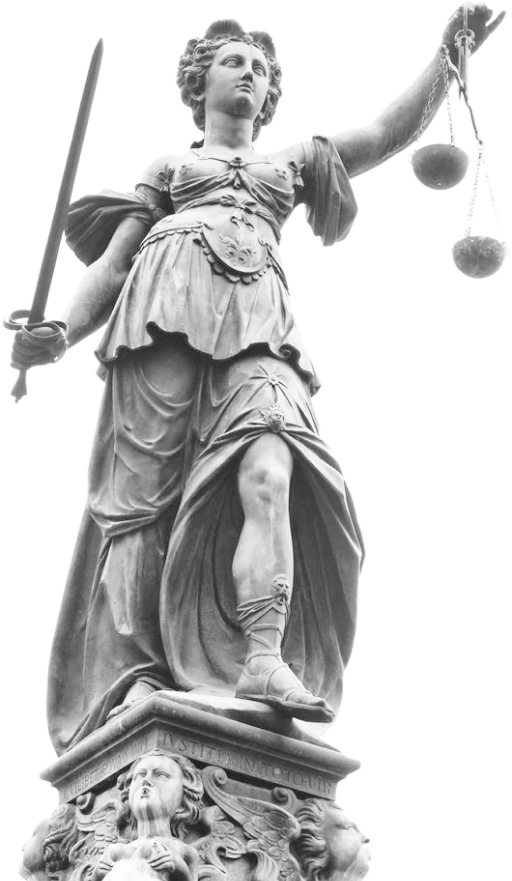 Do I Need a Texting and Driving Accident Lawyer?
Jordan Law is experienced in getting compensation for those who have been injured in an accident with someone texting and driving. If you're in Denver and you've been injured by a driver who was texting and driving, our Denver car accident lawyers at Jordan Law stands ready to fight to get you the compensation you deserve for your injuries. You should not have to suffer for someone else's carelessness behind the wheel
Frequently Asked Texting and Driving Accident Questions
What Are the Distracted Driving Statistics in Denver?
Distracted driving takes thousands of lives every year. According to the Colorado Department of Transportation (CDOT), distracted drivers cause 40 crashes every day in the state on average. In 2016, 67 people in Colorado died in distraction-related accidents. These fatalities are sadly increasing in number, largely due to cell phone use behind the wheel. All age groups are guilty of distracted driving, but 37.4% of these crashes in Colorado involved drivers between the ages of 21 and 34. Here's what you need to know about distracted driving accidents in Denver.
What are the Dangers of Texting and Driving?
Cell phones are one of the greatest sources of driver distraction today. Drivers use their phones to multitask behind the wheel, sending texts, checking emails, and scrolling through social media channels while they drive. National databases report at least 660,000 drivers use cell phones while driving every day during daylight hours alone. In 2015, at least 3,477 people died and another 391,000 suffered injuries in car accidents involving distracted drivers. National cell phone use is highest in drivers ages 16 to 24. Texting and driving is a particularly dangerous form of distraction because it diverts a driver in all three ways. Texting presents a visual, manual, and cognitive distraction. According to the National Highway Traffic Safety Administration, taking just five seconds to read a text message while driving is the equivalent of crossing an entire football field at 55 miles per hour – with your eyes closed. Many drivers overestimate their abilities or underestimate how dangerous texting is while driving. This results in thousands of preventable car accidents in Colorado every year. Operating a phone while driving is a risky behavior that constitutes negligence in the eyes of the law. If a driver causes an accident while texting and driving or otherwise distracted, he or she will most likely be liable for damages. Not only could the injured party seek compensation through an insurance claim, but also through a personal injury lawsuit. Negligence-related accidents can give rise to civil claims in the pursuit of greater financial recovery than an insurance claim would produce. A car accident lawyer can help victims with this legal process in Denver.
How Do You Recover After a Distracted Driving Crash?
If police discover that the driver who caused your accident was texting, eating, drinking, adjusting the radio, looking at a map, talking to passengers, or doing anything else that took his or her attention off of the road, you could have a personal injury claim on your hands. The basis of a personal injury claim is that another driver breached his or her duties of care to you, causing the accident and your injuries. Distracted driving is a breach of duty, as it shows a wanton disregard for the safety of others on the roadway. As a victim of this type of crash, you can most likely pursue compensation in the Denver civil courts. After your crash, call the other driver's insurance company and report the incident. Tell the insurer why you believe something was distracting the driver at the time of the wreck. A police report may show evidence of distraction, such as lack of brake marks on the road or cell phone records. Do not agree to a fast settlement with the insurance company over the phone. You can almost always receive greater compensation for negligence-related crashes with help from an attorney. Work with a Denver lawyer that specializes in distracted driving accidents, and fight for full compensation for your medical bills, property damage, lost wages, physical pain, and emotional suffering.
What Are Colorado Laws for Drivers that Text and Drive?
A recent change in Colorado law may have unintentionally made the situation unclear for some drivers. Drivers younger than 18 are prohibited from texting and driving, except when contacting law enforcement or other emergency situations. The penalty for texting and driving for those younger than 18 is $50 for the first offense. As of June of 2017, the laws for adults texting and driving changed in some dramatic ways. The penalties for texting and driving were toughened, moving from $50 for a first offense to $300. However, drivers may only be cited for texting and driving if they are operating their vehicle in a "careless and imprudent" manner. It is usually up to law enforcement to determine what constitutes careless or imprudent driving, but in general a driver who is unable to maintain his or her lane, cannot adjust to changes in speed of traffic, or fails to negotiate curves well would be deemed to be driving in an unsafe manner. In the event of an accident, texting and driving may be cited as contributing to the unsafe driving that resulted in an accident.
How Can You Prove Negligence?
Automobile accidents in Colorado are generally covered under "no-fault" accident laws. Your automobile insurance automatically covers medical expenses and lost wages in an accident without needing to demonstrate that the other driver was at fault. However, if the other driver was egregiously negligent in causing the accident, you may be eligible to pursue a personal injury suit for compensation for such things as pain and suffering. In order to prove negligence, you will need to demonstrate that the other driver's texting and driving made their driving so dangerous that it was an egregious act of negligence. In these cases, an experienced Denver injury attorney is almost always required to help you collect the evidence that may lead to successfully securing compensation.
What Our Clients Are Saying
Accident
"
I got into a terrible car accident in 2020 and the other party who was at fault tried to pin the accident on me. I have back problems due to the car accident and have been through multiple kinds of treatment and surgeries. Jason and his team helped me in a way as if i was family and helped me receive a settlement that covered my medical bills along with supporting me and my family until i can get back on my feet. Thank you Jason and to your team and thank you for treating me like another human being.
"
Accident
"
I have dealt with hundreds of lawyers over the past twenty years and have never met a more courteous, knowledgeable and professional lawyer than Jason Jordan. I enjoyed every interaction with this young man and have recommended him to many people.
"
Accident
"
Passion for justice, compassionate concern for their clients, expertise in law, and sound guidance are what makes this team the right choice when you are faced with adversity. Jason and team are simply the best, from consultation to settlement you won't just feel you're their top priority, but you'll know it by the way they treat you and your family.
"
Accident
"
Completely impressed with how, all of them were there to help me through this horrible time in my life. I have enjoyed getting to know the whole group and felt assured that they all had me covered with all my questions and needs. This car accident was terrible and without you guys, and your help I am not sure where I would be. Thank you all so much. Janele
"
Accident
"
They were amazing to work with since day 1. My previous lawyer had too many cases and referred me to them and they immediately told me what I need to do and what to expect. I was not in the dark. They also kept me updated throughout the whole process when there were updates and even when there were no big updates. They even advocated for me and negotiated to get me more money. They were great. Ashley Reisman was such a pleasure to work with and talk to specifically too 🙌🏼🙌🏼🙌🏼
"
Personal Injury
"Not very often do you find a personal injury attorney that is both excellent in the courtroom AND empathetic towards their client's needs. Jason Jordan is not only the perfect combination of the two, he goes above and beyond to make sure each and every one of his clients feels heard and understood throughout all phases of the personal injury case."
Carl L.
After extensively searching for an attorney to take my case, and having no success, I was referred to Jordan Law. He was quick to respond and follow up with me. I was struggling to keep it together throughout this difficult experience, but the confidence and trust they built with me gave me to motivation to keep persevering