Over $500 Million in Verdicts & Settlements
Your Denver Product Liability Lawyers
No product is infallible (no matter what its advertising might suggest). If something you purchased failed during use, you shouldn't dismiss that as bad luck. Especially if you or a loved one got hurt because of the product's failure.
Arrange a Free Consultation
Fill out this form, and the product liability team at Jordan Law will contact you shortly.
Awards & Accolades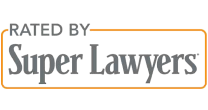 Landmark Verdicts & Settlements
$
131

million

Car Accident Victim

$131 Million verdict for the victim of a car accident in which the driver was over-served at a restaurant/bar.
$
74

million

Birth Injury Victim

$74 Million for the victim of a birth injury caused by medical malpractice in San Luis Obispo.
$
45

million

Wrongful Death

$45 Million verdict for the wrongful death of a mother killed by a drunk driver.
$
42

million

Motorcycle Accident

A car made a left turn in front of a motorcycle, ejecting the rider and passenger.
$
40

million

Wrongful Death

$40 Million verdict for the wrongful death of a 33 year-old son.
$
38

million

Brain Injuries

$38.6 million for a young man who suffered a traumatic brain injury due to a fall from a hotel balcony while intoxicated.
$
31.6

million

Brain Injuries

$31.6 million for a young woman with a traumatic brain injury in Kern County, California.
$
29.25

million

Brain Injuries

$29.25 million win against State Farm for brain injury, after the policy was open
$
26.6

million

Burn Injuries

A truck parking brake malfunctioned crashing through a kitchen wall causing massive deep fryer burns.
$
21.6

million

Motorcycle Accident

$21.6 million jury verdict in a contested motorcycle collision case (2016).
$
20

million

Explosions

Fuel tanker exploded leaving the victim with a permanent brain injury.
$
18.6

million

Truck Accident

$18.6 million verdict on behalf of a child who was run over by a garbage truck and lost his leg.
View All Verdicts & Settlements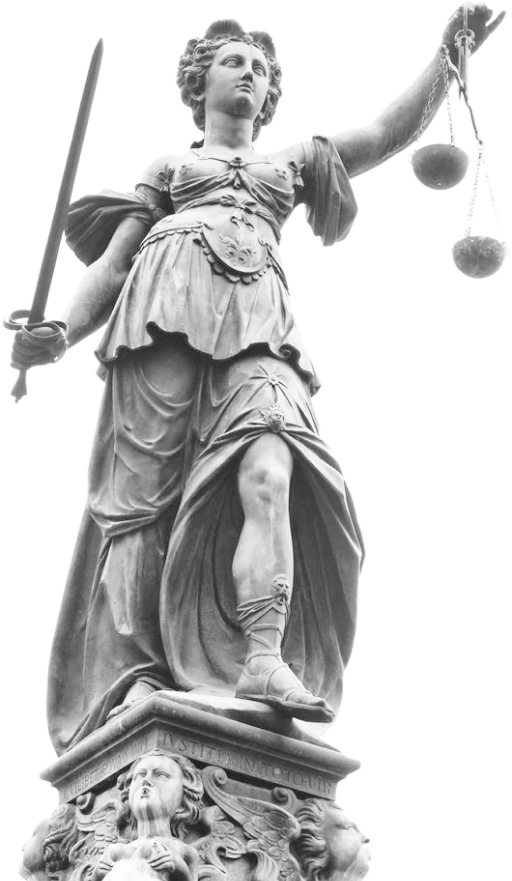 Have You Been Injured by a Product You Purchased?
Or scared when a child's toy inexplicably broke at the worst possible moment – or discovered that the pain medication you take regularly is wildly unsafe? When you purchase products, you expect them to help you…or at least refrain from causing you harm. As it turns out, Colorado State Law is on your side. Manufacturers (and sellers, and distributors) have a legal responsibility to ensure their products meet agreed-upon safety standards.
Of course, manufacturers don't always follow the rules.
When you or a loved one gets injured by a product defect, the responsible party should foot the bills – not you. Being a victim of product defects can be expensive: Depending on your injuries and property damage, you could face hundreds of thousands of dollars in unplanned costs. Yet the compensation you can work towards can be considerable. In 2020, the national average award in product liability cases was over $7M. The defective product attorneys at Jordan Law can help you determine who is liable for the defective product and file a strategic claim to get the compensation you deserve.
How can Jordan Law Help?
In addition to providing assistance with the immediate tasks following your incident, Jordan Law can help you navigate the longer-term complexities of filing your claim and pursuing fair compensation.
These may include:
Investigating the product in question and learning about its potential for defects
Gathering evidence (including witness testimony) about your incident
Helping you determine who is responsible for the defective product
Determining the extent of the damages you are due
Negotiating with insurers and other involved parties to work towards a fair resolution
Filing legal documents or even lawsuits, as needed, to get you what you deserve
Preparing for and representing you in court, as needed
Keeping you updated throughout this entire process!
Two of the bigger question marks involved in a product liability claim surround liability and the extent of the related damages.
Jordan Law can help you work towards answers to both of these questions. Then, they can support you as you leverage what you learn to bolster your product liability claim.
Who Is Liable in a Product Liability Claim?
Depending on the specifics of your case, any of several parties could be liable for your potentially-defective product.
These parties include:
The manufacturer – if you can demonstrate that the product had a defect that was present when the product left the factory
The designer – if you can demonstrate that the product was defective or dangerous due to an inherent design flaw
The retailer (or distributor, or wholesaler) – if you can demonstrate that the product was defective at the time of sale, the entities involved in that sale can be liable
The servicer – if your product was repaired or serviced and was or became dangerous after the fact, that could result in a liability claim, too.
You may also be able to hold multiple parties responsible, or even people not on this list.
Your product liability law firm should have years of experience with these claims to leverage, and can be able to help you determine who may be responsible for your damages.
What Types of Damages Are Available in a Product Liability Lawsuit?
Jordan Law can also help you determine the extent of your damages – and the value of your lawsuit or claim.
Some of the damages that may be available to you include:
Economic Damages, or any incident-related damages that have specific dollar values attached. These damages include medical expenses, lost wages, and necessary property repairs.
Non-Economic Damages, or any incident-related damages with no dollar values attached. These damages are equally important but can prove challenging when determining associated costs. Examples of these damages include pain and suffering, as well as loss of enjoyment of life or even loss of consortium
You may be surprised at what's available to you, which is why working with a seasoned defective product attorney is critical.
---
"If the insurance carriers don't know who you are, they're going to look into you. And you've never tried a case, do you think they're scared of that person trying the case and knocking it out of the park? But when we come across their desk, they know they're up against good trial lawyers. They know we try cases regularly and hit big verdicts." –JASON JORDAN
---
How Can You Prove a Product Is Defective?

Establishing that a product actually is defective requires years of experience in this field, detailed knowledge of product standards, and as much evidence as you can possibly gather.
Jordan Law may assist with:
Establishing whether the product itself was dangerous
Determining the type of defect that the product exhibited
Showing when the defect was introduced within the product
Demonstrating who was responsible for the defect
Uncovering evidence to strengthen your case
Proving that you were using the product reasonably before the incident
Connecting any injuries you have experienced to the product and its defect
If you're interested in starting your claim today, call 303.465.8733 or contact Jordan Law online. We're ready to support you as you work towards fair compensation.
Frequently Asked Product Liability Questions
How Do I Sue a Company for a Faulty Product?
To sue a company for a faulty product, start by taking these steps:
Document the issue. If possible, keep the product in the state it was when you realized something was wrong.
Consult with a defective product attorney. Your Denver product liability attorney should be your first call. The following steps will get tricky.
Understand Colorado's consumer protection laws to learn more about what your rights are.
Attempt resolution directly with the company, first. Keep records of all communications you have with the company.
File a complaint with a consumer protection agency, such as the Federal Trade Commission (the FTC).
Gather evidence to support your claim.
File your lawsuit. This step involves filing paperwork in court and serving it to the involved parties.
Negotiate with the other parties, and take your case to trial if necessary.
This is a very high-level overview of a confusing, overwhelming, and lengthy process. Luckily, you don't need to tackle these tasks alone. The defective product lawyers at Jordan Law are ready to help.
What Types of Products are Typically Involved in Product Liability Claims?
While any product can trigger a product liability issue, products in the following categories are often involved in these claims:
Auto parts
Medical devices
Lawn equipment
Children's toys
Home improvement tools
Medications
What Should I Look For in a Personal Injury Team for This Type of Liability Case?
Your defective product lawyer needs specific product liability experience, a solid reputation in the Colorado personal injury space, and the time and resources to give your case everything it deserves.
Check out customer reviews, look at testimonials, and see how much your prospective lawyer has obtained for clients in settlements and court awards.
Then, schedule a free consultation with the law firm you're interested in retaining. This will allow you to gauge their communication style and ask specific questions about how they will handle your case.
How Much Does it Cost to Hire a Manufacturer Defect Attorney for a Product Liability Case?
Product liability lawyers in Denver tend to work on a contingency fee basis.
This means you don't pay a cent for their services upfront. Only once your product defect lawyer helps you win your case (and you receive a settlement or verdict in your favor) will they assess a fee.
Typically, this contingency fee will be a percentage of the amount the lawyer helps you recover.
At Jordan Law, our contingency fee starts at around 35%.
During your initial free consultation, we'll discuss fees and other important logistics in plain language, so you always know exactly what to expect when working with our firm.
If you're ready to start a conversation with our team of experienced product warranty attorneys, we're ready to help. Call today at 303.465.8733, and we'll get started at once.
What Our Clients Are Saying
Accident
"
I got into a terrible car accident in 2020 and the other party who was at fault tried to pin the accident on me. I have back problems due to the car accident and have been through multiple kinds of treatment and surgeries. Jason and his team helped me in a way as if i was family and helped me receive a settlement that covered my medical bills along with supporting me and my family until i can get back on my feet. Thank you Jason and to your team and thank you for treating me like another human being.
"
Accident
"
I have dealt with hundreds of lawyers over the past twenty years and have never met a more courteous, knowledgeable and professional lawyer than Jason Jordan. I enjoyed every interaction with this young man and have recommended him to many people.
"
Accident
"
Passion for justice, compassionate concern for their clients, expertise in law, and sound guidance are what makes this team the right choice when you are faced with adversity. Jason and team are simply the best, from consultation to settlement you won't just feel you're their top priority, but you'll know it by the way they treat you and your family.
"
Accident
"
Completely impressed with how, all of them were there to help me through this horrible time in my life. I have enjoyed getting to know the whole group and felt assured that they all had me covered with all my questions and needs. This car accident was terrible and without you guys, and your help I am not sure where I would be. Thank you all so much. Janele
"
Accident
"
They were amazing to work with since day 1. My previous lawyer had too many cases and referred me to them and they immediately told me what I need to do and what to expect. I was not in the dark. They also kept me updated throughout the whole process when there were updates and even when there were no big updates. They even advocated for me and negotiated to get me more money. They were great. Ashley Reisman was such a pleasure to work with and talk to specifically too 🙌🏼🙌🏼🙌🏼
"
Personal Injury
"Not very often do you find a personal injury attorney that is both excellent in the courtroom AND empathetic towards their client's needs. Jason Jordan is not only the perfect combination of the two, he goes above and beyond to make sure each and every one of his clients feels heard and understood throughout all phases of the personal injury case."
Carl L.
After extensively searching for an attorney to take my case, and having no success, I was referred to Jordan Law. He was quick to respond and follow up with me. I was struggling to keep it together throughout this difficult experience, but the confidence and trust they built with me gave me to motivation to keep persevering