Over $500 Million in Verdicts & Settlements
Your Denver Pedestrian Accident Injury Attorney
Denver pedestrian accidents can come out of nowhere – and the injuries sustained are often more severe than expected. When you or a loved one experiences this type of traumatic event, you need help – and resources. That's where we come in.
Arrange a Free Consultation
Fill out this form to contact the pedestrian accident lawyers at Jordan Law.
Awards & Accolades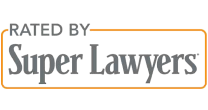 Landmark Verdicts & Settlements
$
131

million

Car Accident Victim

$131 Million verdict for the victim of a car accident in which the driver was over-served at a restaurant/bar.
$
74

million

Birth Injury Victim

$74 Million for the victim of a birth injury caused by medical malpractice in San Luis Obispo.
$
45

million

Wrongful Death

$45 Million verdict for the wrongful death of a mother killed by a drunk driver.
$
42

million

Motorcycle Accident

A car made a left turn in front of a motorcycle, ejecting the rider and passenger.
$
40

million

Wrongful Death

$40 Million verdict for the wrongful death of a 33 year-old son.
$
38

million

Brain Injuries

$38.6 million for a young man who suffered a traumatic brain injury due to a fall from a hotel balcony while intoxicated.
$
31.6

million

Brain Injuries

$31.6 million for a young woman with a traumatic brain injury in Kern County, California.
$
29.25

million

Brain Injuries

$29.25 million win against State Farm for brain injury, after the policy was open
$
26.6

million

Burn Injuries

A truck parking brake malfunctioned crashing through a kitchen wall causing massive deep fryer burns.
$
21.6

million

Motorcycle Accident

$21.6 million jury verdict in a contested motorcycle collision case (2016).
$
20

million

Explosions

Fuel tanker exploded leaving the victim with a permanent brain injury.
$
18.6

million

Truck Accident

$18.6 million verdict on behalf of a child who was run over by a garbage truck and lost his leg.
View All Verdicts & Settlements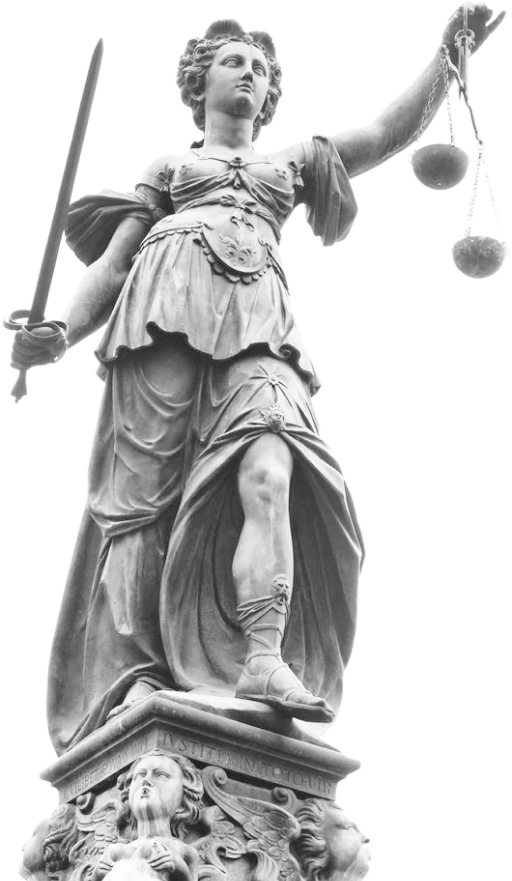 Are You a Victim of a Recent Pedestrian Accident in Denver?
Although it's easy to think you're safe while strolling down a Denver sidewalk, walking alongside a busy road is far riskier than you may think. Pedestrian accidents – or events where a car crash hurts innocent passers-by – occur frequently. How many pedestrians are hit by cars in Denver? (And in the United States as a whole?) Nationwide, 70,000 pedestrians per year get injured in car crashes. Nearly 5,000 of those people die. And in Denver alone, 109 pedestrians died in car crashes in 2022. 
If this happens, you may feel like you're reeling from a freak accident. And you are. But, before you can concentrate solely on healing (or being there for your loved one while they heal), you must ensure your claim gets started successfully. Your claim is your ticket to the compensation you need to pay for your medical bills and fulfill your financial obligations for the foreseeable future. You may not be able to return to work for a while – and, as you'll see, the costs associated with your recent crash can be high. Your Denver pedestrian accident attorney can help you pursue the payout you need to have peace of mind while you recover.
Recoverable Damages in a Denver Pedestrian Accident
You may be able recover certain economic, non-economic, and punitive damages, including: 
Economic Damages

Non-Economic Damages

Punitive Damages

Medical expenses (past and future)

Lost wages (past and future) 

Property damage

Rehabilitation costs

Costs of hiring help during recovery

Physical pain and suffering

Emotional distress

Loss of enjoyment of life

Loss of consortium (or companionship)

Disfigurement or scarring

These damages are awarded to punish the responsible party for hazardous behavior.

You may be able to include punitive damages in: 

Hit and Runs 

Drunk Driving Events

Repeat Offenses
How Expensive Are Denver Pedestrian Accidents?
Your Denver pedestrian accident could result in a few thousand in damages – if everybody is lucky enough to walk away from the crash unscathed. If your injuries are more serious, the expenses associated with your accident increase considerably. The Colorado Department of Transportation recently found that costs associated with nonfatal injuries from car crashes cost an average of about $75,000.00.
Fatal accidents cost far more, averaging over $750,000.00.  (In our practice, we've seen even more expensive accidents – including claims that have resulted in 30M+ payouts.) Clearly, Denver pedestrian accidents can wreak havoc on the average Coloradoan's budget.
Who Is Liable for a Pedestrian Accident?
The potentially-liable parties in a pedestrian accident usually include:
The drivers of involved vehicles
Government entities
Vehicle manufacturers
Nearby property owners
Identifying the liable party and compiling a solid case demonstrating their responsibility requires deep knowledge of Colorado law and familiarity with pedestrian accident claims. At Jordan Law, we're ready to leverage both to get you the resources you need to move forward after your traumatic experience.
How Can Jordan Law Help After Your Pedestrian Accident?
Jordan Law will help you navigate the complex legal aftermath of your pedestrian accident.
They'll also assist with insurance-related negotiations, so you can focus on improving.
Immediately after your accident, call 911; get medical help; and call 303.465.8733 to set up a free Denver pedestrian accident consultation.
If you're able (and it's safe), take pictures of the accident scene with your phone, and get the contact information of everyone involved.
Once you've done those three things, Jordan Law will:
Make sure your insurance company is aware of your accident




Learn everything possible about your accident and gather relevant evidence




Handle tough conversations with other involved parties (and their insurers)




Determine the extent of your damages




Negotiate with the involved insurance companies to reach a settlement that covers your damages




Pursue fair compensation for your damages in court, if necessary



In addition, Jordan Law will answer any questions you may have about the road ahead.
Our team will also keep you informed at every step of the process – even making sure you have your attorney's cell phone number, so you can reach out and get the information you need at any time.
Common Challenges in Pedestrian Accident Cases
Working with a Denver lawyer for pedestrians hit by cars is always the best way to make sure your claim is straightforward (and to work toward the maximum available compensation).
If you experience any of the following challenges, retaining an experienced pedestrian accident lawyer immediately will be vital. Call 303.465.8733 right now if…
…Your Driver Fled the Scene
If the driver who hit you fled the scene, you may be able to recover damages through your own insurance policy. You may also be able to file a lawsuit against the driver if they are later identified.
Pursuing either of these goals, in addition to the stress of dealing with a hit-and-run, will require a deft hand. Your Denver personal injury lawyer will be able to guide you in this challenging scenario.
…Your Insurance Company Denies Your Claim
If your insurer denies your claim, your pedestrian accident lawyer can follow up with your insurance company to learn the reasoning behind the denial (and to take any further steps needed).
If your insurance company doesn't pay for anything, you're going to need an excellent lawyer to help you file a compelling lawsuit against the at-fault party and their insurer to make sure you have access to the resources you need.
…Someone is Blaming You for the Accident
Blaming the victim is an unfortunate but consistent part of personal injury claims and lawsuits.
If someone – another involved party or an insurance company – tries to allege that something you did contributed to the accident or your injuries, refer them to your pedestrian lawyer.
…The Accident Resulted in Wrongful Death
When wrongful deaths occur, everything (everything) about a pedestrian accident case gets far more intense.
At the very least, the claim's value will rise precipitously – which will only make everyone involved more interested in demonstrating zero responsibility for what happened.
This will make your fight for fair compensation more difficult. Yet, if you're mourning the loss of a loved one, you won't have the capacity to deal with that fight. (Nor should you.) 
That's where we come in. Call 303.465.8733 today, and we'll take care of everything so you can be with your loved ones while you grieve.
Frequently Asked Pedestrian Accident Questions
What Types of Injuries Result from a Pedestrian Accident?
Pedestrian accident injuries can be surprisingly severe. It's easy to discount them because it doesn't seem right that simply walking can lead to life-threatening injuries.
We've seen pedestrian accidents result in minor bruises and cuts, broken bones, TBIs, and life-changing spinal cord injuries. And, tragically, pedestrian accidents do sometimes result in death.
Can I Still Recover Damages if I Was Partially At Fault for the Pedestrian Accident?
First, even if you have this insight, don't admit fault to anyone except your Denver pedestrian accident attorney.
Secondly: Yes, even if you were partially at fault for the accident – e.g., you were jaywalking, or you were demonstrably distracted – you may recover some damages.
However, depending on how much you were at fault (and how convincingly your fault can be proven), the amount you can cover may be slightly less than it would have been.
What Are Common Causes of Pedestrian Accidents in Denver?
The most common causes of Denver pedestrian accidents are:
Driver negligence (or driver distraction)
Failure to yield to pedestrians
Speeding
Driving under the influence
The specifics of your case may tell a very interesting story, though. For example, we've seen poorly-designed or poorly-maintained roadways contribute to pedestrian accidents, which can introduce more potentially-liable parties.
Can I Recover Damages if the Driver Who Hit Me was Uninsured? (Or Underinsured?)
Probably – but you'll need to look at the fine print on your policy's coverage.
If the party responsible for the accident does not have their own insurance, you may be able to recover damages through your insurance policy – if you have coverage for uninsured or underinsured motorists.
This can take time to determine. Luckily, your Denver, Colorado personal injury lawyer can help you learn about your coverage and navigate the complex insurance claims process.
When you require an experienced Denver pedestrian accident legal team, call the experts at Jordan Law for a free consultation – the number is 303.465.8733. We look forward to helping you explore your options.
What Are the Most Dangerous Intersections for Pedestrians in Denver, CO?
All pedestrians in the Denver area should know the most dangerous intersections. Denver Mayor Michael Hancock revealed the findings of an analysis of pedestrian accidents in Denver for 2015, and the study showed the most dangerous intersections in Denver for pedestrians, which include:
Colfax Avenue and Pennsylvania Street. The only street on the list with more than two lanes is Colfax Avenue, and the study reported six accidents within the intersection and another ten nearby.
South Colorado Boulevard and East Mississippi Street. This intersection was the scene of seven accidents in or near the intersection during the studied time period.
South Lincoln Street and Speer Boulevard. This intersection also had seven accidents in or near the intersection during the same time.
North Federal Boulevard and West 10th This intersection also tied with the previous two with seven accidents in or near the intersection during the reviewed timeframe.
13th Avenue and Broadway. There were seven accidents in this intersection and ten nearby during the study period.
South Federal Boulevard and West Kentucky Avenue. Between 2014 and 2016, three of nine fatal pedestrian accidents occurred in this intersection. There were eight accidents within the intersection and another nine nearby during the study period.
South Federal Boulevard and West Florida Avenue. This intersection witnessed 78 crashes in a four-year period and nine accidents in the intersection during the study period.
Colfax Avenue and Broadway. There were 11 accidents in or near this intersection during the studied timeframe.
Colfax Avenue, Franklin Street, and Park Avenue. This three-way intersection experienced 11 accidents in the intersection and another 12 nearby during the study period.
20th and Market Street. This is statistically the most dangerous intersection in the area, with 13 accidents in the intersection and 20 nearby during the study period. Over the last several years, about half of all pedestrian accidents occurred at this intersection.
Anyone driving in Denver should use extra caution at these intersections, and pedestrians should be especially careful. In addition to avoiding intersections known to be hazardous to pedestrians, there are a few other best practices a pedestrian may use to limit his or her chances of experiencing a serious accident.
What Our Clients Are Saying
Accident
"
I got into a terrible car accident in 2020 and the other party who was at fault tried to pin the accident on me. I have back problems due to the car accident and have been through multiple kinds of treatment and surgeries. Jason and his team helped me in a way as if i was family and helped me receive a settlement that covered my medical bills along with supporting me and my family until i can get back on my feet. Thank you Jason and to your team and thank you for treating me like another human being.
"
Accident
"
I have dealt with hundreds of lawyers over the past twenty years and have never met a more courteous, knowledgeable and professional lawyer than Jason Jordan. I enjoyed every interaction with this young man and have recommended him to many people.
"
Accident
"
Passion for justice, compassionate concern for their clients, expertise in law, and sound guidance are what makes this team the right choice when you are faced with adversity. Jason and team are simply the best, from consultation to settlement you won't just feel you're their top priority, but you'll know it by the way they treat you and your family.
"
Accident
"
Completely impressed with how, all of them were there to help me through this horrible time in my life. I have enjoyed getting to know the whole group and felt assured that they all had me covered with all my questions and needs. This car accident was terrible and without you guys, and your help I am not sure where I would be. Thank you all so much. Janele
"
Accident
"
They were amazing to work with since day 1. My previous lawyer had too many cases and referred me to them and they immediately told me what I need to do and what to expect. I was not in the dark. They also kept me updated throughout the whole process when there were updates and even when there were no big updates. They even advocated for me and negotiated to get me more money. They were great. Ashley Reisman was such a pleasure to work with and talk to specifically too 🙌🏼🙌🏼🙌🏼
"
Personal Injury
"Not very often do you find a personal injury attorney that is both excellent in the courtroom AND empathetic towards their client's needs. Jason Jordan is not only the perfect combination of the two, he goes above and beyond to make sure each and every one of his clients feels heard and understood throughout all phases of the personal injury case."
Carl L.
After extensively searching for an attorney to take my case, and having no success, I was referred to Jordan Law. He was quick to respond and follow up with me. I was struggling to keep it together throughout this difficult experience, but the confidence and trust they built with me gave me to motivation to keep persevering