Motor Vehicle Accidents
Bus Accidents
Arrange a Free Consultation
Please fill out the form below.
Awards & Accolades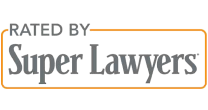 Choosing Your Denver Bus Accident Lawyer
Bus drivers owe their passengers high standards of care. Passengers trust the public, private, tour, and school bus drivers to get them to their destinations on time and safely. Commercial bus drivers must maintain special driver's licenses to legally operate buses in the state of Colorado. They must also be careful and vigilant behind the wheel to reasonably prevent collisions. Negligent or distracted bus drivers can lead to serious passenger and pedestrian injuries. Call our Denver bus accident lawyer today for a free consultation at (303) 465-8733
Landmark Verdicts & Settlements
$
131

million

Car Accident Victim

$131 Million verdict for the victim of a car accident in which the driver was over-served at a restaurant/bar.
$
74

million

Birth Injury Victim

$74 Million for the victim of a birth injury caused by medical malpractice in San Luis Obispo.
$
45

million

Wrongful Death

$45 Million verdict for the wrongful death of a mother killed by a drunk driver.
$
42

million

Motorcycle Accident

A car made a left turn in front of a motorcycle, ejecting the rider and passenger.
$
40

million

Wrongful Death

$40 Million verdict for the wrongful death of a 33 year-old son.
$
38

million

Brain Injuries

$38.6 million for a young man who suffered a traumatic brain injury due to a fall from a hotel balcony while intoxicated.
$
31.6

million

Brain Injuries

$31.6 million for a young woman with a traumatic brain injury in Kern County, California.
$
29.25

million

Brain Injuries

$29.25 million win against State Farm for brain injury, after the policy was open
$
26.6

million

Burn Injuries

A truck parking brake malfunctioned crashing through a kitchen wall causing massive deep fryer burns.
$
21.6

million

Motorcycle Accident

$21.6 million jury verdict in a contested motorcycle collision case (2016).
$
20

million

Explosions

Fuel tanker exploded leaving the victim with a permanent brain injury.
$
18.6

million

Truck Accident

$18.6 million verdict on behalf of a child who was run over by a garbage truck and lost his leg.
View All Verdicts & Settlements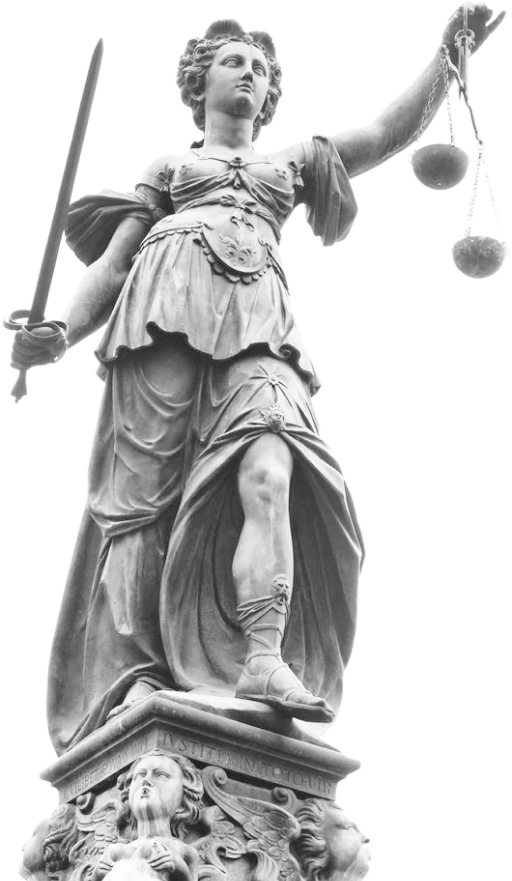 How Can a Denver Bus Accident Attorney Help?
At Jordan Law, our bus accident attorneys in Denver understand how to handle cases involving negligent bus drivers, bus companies and more. Depending on who or what caused your crash, you could seek recovery from these parties and/or others. With help from our personal injury attorneys in Denver, you can learn your rights as a bus accident victim and take a stand against negligence. We can help you fight for full compensation for your injuries.
School bus accidents deal with many of the same laws and statutes as public or private buses. If the school bus belongs to a private school, parents of injured children could sue the school for the collection of damages. A public school bus falls under Denver government jurisdiction. An injury claim for a public school bus crash would take the form of a claim against the government. Schools are liable for the actions and behaviors of their on-duty bus drivers. For more information about a bus accident personal injury claim, talk to the personal injury attorneys at Jordan Law. Schedule a free evaluation today.
Frequently Asked Bus Accident Questions
What Are Three Questions to Ask Before Filing a Bus Accident Lawsuit?
After sustaining injuries or other losses from a bus accident, you will likely consider whether or not you can file a lawsuit for your damages. There are some questions you must ask yourself before doing so. Pursuing a lawsuit isn't cheap, and you could wind up paying more in legal fees than you win from your settlement or case award depending on the circumstances. Consider the following questions and reach out to your bus accident lawyer for guidance.
Who Is at Fault?

This is the most important question concerning your lawsuit. Personal injury law hinges on the concept of negligence, and you will need to determine who was at fault for your bus accident. To succeed with a lawsuit for a bus accident, you will likely need to prove the driver acted negligently, causing the accident. You must also determine whether or not you bear any fault for the accident. If you were a passenger on a bus that crashed, this shouldn't be a concern for you. However, if you were driving your car and were negligent in any way that contributed to the accident, you should prepare to absorb some measure of fault for the accident.
Colorado follows a modified contributory negligence law, which means a plaintiff will lose a portion of a settlement or case award equal to his or her percentage of fault for the claimed damages. The plaintiff's fault may not exceed the defendant's. For example, in a bus accident case in which the plaintiff claims $50,000 in damages but the jury finds the plaintiff 10% at fault, he or she would lose 10% of the case award for a net total of $45,000 instead.

Is the Bus Company Responsible?

Depending on the nature of your case, vicarious liability may come into play. For example, if your accident involved a school bus, then the school may absorb some liability for the negligent actions of the bus driver. If your accident involved a privately-owned bus, the bus company would face liability under common carrier laws. A "common carrier" is any business that offers transportation as a paid service to the public, and they have a duty of care to prevent injuries to passengers and others by vetting and training their employees appropriately. If the bus driver acted negligently within the scope of his or her job duties, the employer will likely face liability.

Are You Pursuing Your Lawsuit Correctly?

There are different procedures for taking legal action against a private individual or company than a publicly-operated entity like a government agency. If your lawsuit involves a school district or government office of any kind, the steps for filing a lawsuit are much more complex and fall within strict guidelines. You may need to file a tort claim before you can pursue a lawsuit, and the statute of limitations for taking legal action against a public entity is much shorter than in other cases.
The plaintiff in a bus accident case should work very closely with a personal injury attorney to build a strong case, and this involves determining whether the plaintiff's claim has merit. For example, a driver suing a bus company for an accident involving one of its drivers may at first appear straightforward, only for the plaintiff's attorney to discover traffic camera footage that shows the plaintiff using a cell phone behind the wheel right before the accident. This could hurt the plaintiff's position, or even place fault on the plaintiff – so it may not be a wise choice to pursue a claim in such a situation.
What Are the Bus Accident Laws in Colorado?
You can get almost anywhere by public bus in Denver. The Regional Transportation District (RTD) runs several routes throughout the city, including free shuttles that make it easy to explore downtown. Buses are great for commuters and tourists alike. What many passengers don't realize, however, is the potential for serious injuries. With no seatbelts on the majority of public buses, passengers are at significant risk of injury in collisions.
If a bus driver speeds, doesn't yield the right-of-way, takes a curve too quickly, or runs off the road, he or she can cause major injuries to multiple parties at once. In these situations, injured passengers could sue one or more parties for damages. In the event of an accident involving a private bus company, such as a tour bus or party bus, you might be able to bring a lawsuit against the business owner. This would be the case if an on-duty bus driver caused the accident, or if the company did through some act of negligence, such as failing to maintain its fleet of private buses.
What Do I Do If I Suffer an Injury Due to A Public Bus Accident?
If you suffer an injury on a public bus, at a public bus stop, or after a public bus hits you, present a claim to the Denver government. The government has control over the RTD and other public bus systems. You have a limited time to bring a claim against the government in Colorado – 180 days from the date of your accident.
This is much shorter than the three-year time frame you have for non-government bus accident claims. The sooner you speak to a Denver bus accident lawyer at Jordan Law after any type of bus accident, the better your chances of securing compensation.
What Our Clients Are Saying
Accident
"
I got into a terrible car accident in 2020 and the other party who was at fault tried to pin the accident on me. I have back problems due to the car accident and have been through multiple kinds of treatment and surgeries. Jason and his team helped me in a way as if i was family and helped me receive a settlement that covered my medical bills along with supporting me and my family until i can get back on my feet. Thank you Jason and to your team and thank you for treating me like another human being.
"
Accident
"
I have dealt with hundreds of lawyers over the past twenty years and have never met a more courteous, knowledgeable and professional lawyer than Jason Jordan. I enjoyed every interaction with this young man and have recommended him to many people.
"
Accident
"
Passion for justice, compassionate concern for their clients, expertise in law, and sound guidance are what makes this team the right choice when you are faced with adversity. Jason and team are simply the best, from consultation to settlement you won't just feel you're their top priority, but you'll know it by the way they treat you and your family.
"
Accident
"
Completely impressed with how, all of them were there to help me through this horrible time in my life. I have enjoyed getting to know the whole group and felt assured that they all had me covered with all my questions and needs. This car accident was terrible and without you guys, and your help I am not sure where I would be. Thank you all so much. Janele
"
Accident
"
They were amazing to work with since day 1. My previous lawyer had too many cases and referred me to them and they immediately told me what I need to do and what to expect. I was not in the dark. They also kept me updated throughout the whole process when there were updates and even when there were no big updates. They even advocated for me and negotiated to get me more money. They were great. Ashley Reisman was such a pleasure to work with and talk to specifically too 🙌🏼🙌🏼🙌🏼
"
Personal Injury
"Not very often do you find a personal injury attorney that is both excellent in the courtroom AND empathetic towards their client's needs. Jason Jordan is not only the perfect combination of the two, he goes above and beyond to make sure each and every one of his clients feels heard and understood throughout all phases of the personal injury case."
Carl L.
After extensively searching for an attorney to take my case, and having no success, I was referred to Jordan Law. He was quick to respond and follow up with me. I was struggling to keep it together throughout this difficult experience, but the confidence and trust they built with me gave me to motivation to keep persevering