Denver, Colorado
Workplace Injury Attorney
Arrange a Free Consultation
Please fill out the form below.
Awards & Accolades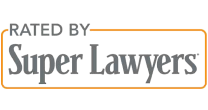 Choosing Your Worker Injury Accident Attorney
Whether you work in an office or out in the field, injuries during work are common. They can be anything from a broken arm to possible death. Each separate injury is treated differently and requires a different number of days off.
Our experienced work injury attorneys in Denver will help you come up with the best solution after an injury. We will fight for you and get you the justice you deserve. Call us today for a free consultation at (303) 465-8733
Landmark Verdicts & Settlements
$
131

million

Car Accident Victim

$131 Million verdict for the victim of a car accident in which the driver was over-served at a restaurant/bar.
$
74

million

Birth Injury Victim

$74 Million for the victim of a birth injury caused by medical malpractice in San Luis Obispo.
$
45

million

Wrongful Death

$45 Million verdict for the wrongful death of a mother killed by a drunk driver.
$
42

million

Motorcycle Accident

A car made a left turn in front of a motorcycle, ejecting the rider and passenger.
$
40

million

Wrongful Death

$40 Million verdict for the wrongful death of a 33 year-old son.
$
38

million

Brain Injuries

$38.6 million for a young man who suffered a traumatic brain injury due to a fall from a hotel balcony while intoxicated.
$
31.6

million

Brain Injuries

$31.6 million for a young woman with a traumatic brain injury in Kern County, California.
$
29.25

million

Brain Injuries

$29.25 million win against State Farm for brain injury, after the policy was open
$
26.6

million

Burn Injuries

A truck parking brake malfunctioned crashing through a kitchen wall causing massive deep fryer burns.
$
21.6

million

Motorcycle Accident

$21.6 million jury verdict in a contested motorcycle collision case (2016).
$
20

million

Explosions

Fuel tanker exploded leaving the victim with a permanent brain injury.
$
18.6

million

Truck Accident

$18.6 million verdict on behalf of a child who was run over by a garbage truck and lost his leg.
View All Verdicts & Settlements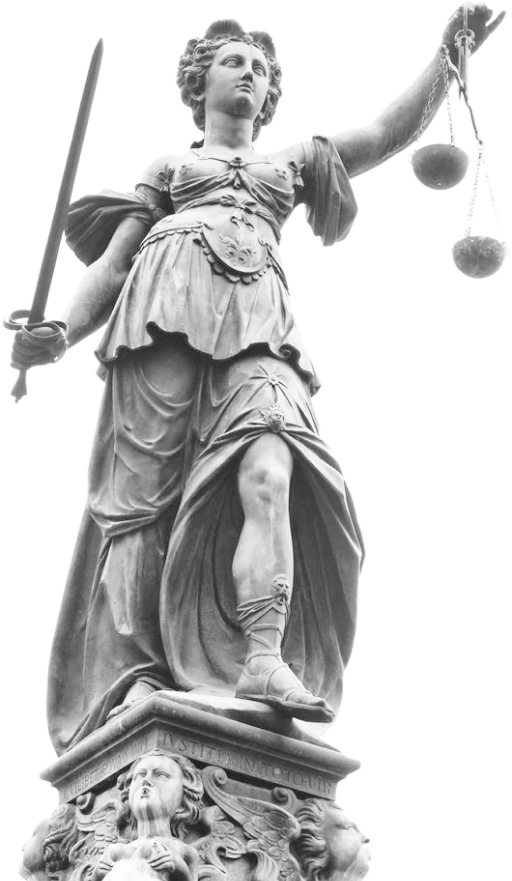 How Our Denver Worker Injury Lawyers Can Help
We are 100% focused on our clients. We are dedicated to representing our clients, and making sure themselves and their family get the justice they deserve.
We have a reputation of winning our injury cases. Our lawyers have recovered millions of dollars for our deserving clients.
You can always rely on our firm as our client and are always available to them. If you have any questions regarding your injury claim, reach out to us at any time.
Start your claim today by first connecting with a Denver work injury lawyer, and getting a free consultation.
Frequently Asked Worker Injury Questions
How Common Are Workplace Injuries?
According to the U.S. Department of Labor Bureau of Labor Statistics, there were about 2.9 million injuries in the workplace in 2016. This amounts to 2.9 reported injuries per 100 workers. Almost one-third of the workplace incidents that did not result in death were still serious and the victim had to take days off work.
What Are Common Types of Work Injuries?
In 2016, the most common industries where people were injured were manufacturing and retail trade. Construction, wholesale trade, finance, and insurance followed up these two industries as leading locations for occupational injury.
About 892,270 of all workplace injuries led the employee to take days off work. The average number of days that each person needed was eight. However, there is a massive range of how many days people took off, so there were many people who had far more days off and many who had fewer.
The incidents that caused people to take the most days off that changed the most between 2015 and 2016 were falls, slips, and trips. Exposure to dangerous substances or work environments, fires and explosions, and violence and other injuries by persons or animal were the other most common reasons for days off that changed between 2015 and 2016.
Specifically, sprains, strains, and tears were the most widely cited injuries. Cuts, lacerations, and punctures were also common reasons. Soreness, pain, and fractures also caused employees to need time off work.
How Does Workers' Comp Work?
The Colorado Workers' Compensation Program makes it mandatory for almost all public and private employers in Colorado to maintain insurance coverage for employees who suffer injuries on the job. Workers' compensation provides benefits to injured workers for their medical bills and lost wages, without the employee having to prove someone else's negligence. As a part- or full-time employee, understanding the state's workers' compensation system can help you protect your rights in the event of a workplace accident in Denver.
Who Qualifies for Workers' Compensation?
According to the law, all public and private employers with one or more full- or part-time employees must maintain adequate workers' compensation insurance coverage for employees. Rare exceptions to the rule exist (e.g., independent contractors), but for the most part, this covers all employers and companies. An employee at a covered workplace can request workers' compensation benefits as long as the following elements are true:
The injury or illness occurred at work or while performing work-related activities
The injured worker was an employee of the company at the time of the incident
The injured worker did not intentionally cause his/her own injuries
The injured worker didn't suffer an injury due to his/her own negligence
In Colorado, an intoxicated worker who suffers an injury can still receive half (50%) of a workers' compensation award. If you aren't sure whether your employer's workers' compensation insurance will cover your recent injuries, talk to your employer. Your employer legally must make workers' comp insurance information readily available to you, as well as post a flyer somewhere visibly in the workplace on the subject.
How Can You Apply for Workers' Compensation in Colorado?
The first thing you must do to request workers' compensation coverage for a work-related accident in Colorado is to notify your employer of the injuries. You have four working days after the accident to report it to your employer. Your employer should furnish prompt medical treatment upon hearing about an accident in the workplace. The insurance company and employer have the right to choose the physician you see for your work-related injuries. Go to the doctor and keep track of all medical records relating to your injuries and treatment.
Your employer must notify his/her insurance company of your injuries within 10 days of the accident. Should your employer fail to file your claim with the workers' comp insurance company, you can do so yourself. The initial claim (the Employer's First Report of Injury) should include all the important facts of a case. At this point, the insurance company may conduct an investigation of the accident and then accept or deny your claim.
If you receive an acceptance, the insurance company will offer benefits in an amount it deems appropriate for your losses. In general, injured workers will receive full reimbursement for all accident-related medical bills (past and future) as well as two-thirds of their average weekly wages (AWW). Workers may also receive temporary disability benefits (total disability or partial disability) or permanent disability benefits depending on the severity and impact of the injury. The employee will continue receiving regular workers' compensation checks until he or she heals from the injuries and returns to work, or for life for permanent injuries.
When Should You Call a Workers' Compensation Attorney?
You might need to contact a workers' compensation attorney in Denver if your employer does not have workers' comp insurance, if your employer or the insurer denied your claim, or if someone's negligence caused your accident. A personal injury lawsuit against your employer and/or another party could result in greater compensation than an insurance claim alone. If your workplace accident caused serious injuries such as broken bones, brain injury, or spinal cord injury, contact a Denver work injury attorney.
What Are the Common Types of Fatality?
The most common way people were injured fatally in the workplace was during transportation incidents. In 2016, there were 2,083 accidents during which people died. This amounts to 40% of workplace fatalities.
Violence and other injuries by persons or animals were the second most common with 866 fatalities.
What are Some At-Risk Careers?
There are many different jobs where you can be injured. Usually, the more physical your job is, the more likely it is that you will suffer some kind of injury or die. In 2016, people who worked in the logging industry had the highest rate of fatal work injuries at 135.9 fatalities per 100,000 workers.
Some of the other occupations that reported a high number of fatalities were roofers, refuse and recyclable material collectors, structural iron and steel workers, driver/sales workers and truck drivers, farmers, ranchers, and other agricultural managers. Many other occupations also offer significant danger to employees and have a higher chance of injury.
Jobs in the leisure and hospitality sector saw the rates of their fatal injuries up 32% in 2016. A large reason for this is that the food and drinking industry had its fatalities rise by 40%, going from 118 to 165.
What Our Clients Are Saying
Accident
"
I got into a terrible car accident in 2020 and the other party who was at fault tried to pin the accident on me. I have back problems due to the car accident and have been through multiple kinds of treatment and surgeries. Jason and his team helped me in a way as if i was family and helped me receive a settlement that covered my medical bills along with supporting me and my family until i can get back on my feet. Thank you Jason and to your team and thank you for treating me like another human being.
"
Accident
"
I have dealt with hundreds of lawyers over the past twenty years and have never met a more courteous, knowledgeable and professional lawyer than Jason Jordan. I enjoyed every interaction with this young man and have recommended him to many people.
"
Accident
"
Passion for justice, compassionate concern for their clients, expertise in law, and sound guidance are what makes this team the right choice when you are faced with adversity. Jason and team are simply the best, from consultation to settlement you won't just feel you're their top priority, but you'll know it by the way they treat you and your family.
"
Accident
"
Completely impressed with how, all of them were there to help me through this horrible time in my life. I have enjoyed getting to know the whole group and felt assured that they all had me covered with all my questions and needs. This car accident was terrible and without you guys, and your help I am not sure where I would be. Thank you all so much. Janele
"
Accident
"
They were amazing to work with since day 1. My previous lawyer had too many cases and referred me to them and they immediately told me what I need to do and what to expect. I was not in the dark. They also kept me updated throughout the whole process when there were updates and even when there were no big updates. They even advocated for me and negotiated to get me more money. They were great. Ashley Reisman was such a pleasure to work with and talk to specifically too 🙌🏼🙌🏼🙌🏼
"
Personal Injury
"Not very often do you find a personal injury attorney that is both excellent in the courtroom AND empathetic towards their client's needs. Jason Jordan is not only the perfect combination of the two, he goes above and beyond to make sure each and every one of his clients feels heard and understood throughout all phases of the personal injury case."
Carl L.
After extensively searching for an attorney to take my case, and having no success, I was referred to Jordan Law. He was quick to respond and follow up with me. I was struggling to keep it together throughout this difficult experience, but the confidence and trust they built with me gave me to motivation to keep persevering