Motor Vehicle Accidents
Grand Junction Car Accident Lawyer
Arrange a Free Consultation
Please fill out the form below
Awards & Accolades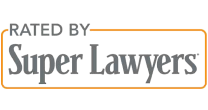 Grand Junction Car Accident Lawyer
Personal injuries can lead to significant financial, emotional, and physical consequences. From car accidents to slip and falls, suffering an injury as a result of someone else's negligence or recklessness can end in hardship — but under Colorado law, you can collect compensation for your damages through a lawsuit or insurance claim.
The attorneys at Jordan Law can help you file the claim necessary to collect the funds you need to recover. We will advocate tirelessly on your behalf for the maximum possible settlement.
Landmark Verdicts & Settlements
$
131

million

Car Accident Victim

$131 Million verdict for the victim of a car accident in which the driver was over-served at a restaurant/bar.
$
5

million

Car Accident Victim

$5 Million verdict rendered in polytrauma case.
$
4

million

Car Accident Victim

After a trial, a $4 Million verdict won for the victim.
$
2.05

million

Car Accident Victim

Drunk driver ran a stop sign t-boning the victim.
View All Verdicts & Settlements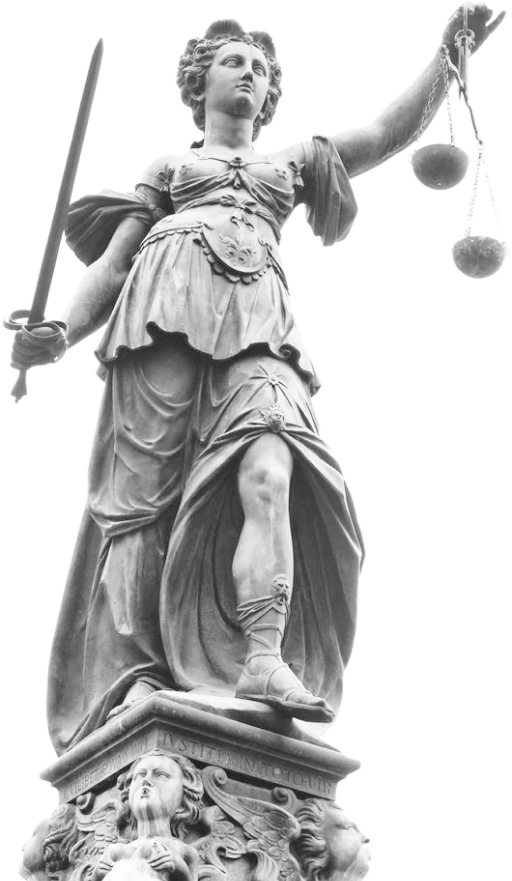 Does Your Case Qualify as a Personal Injury?
Typically, personal injury cases occur when one person suffers harm as a result of an accident or injury, and another person's actions may have caused this harm. Proving a personal injury case relies on the theory of negligence, which states that someone's actions breached his or her duty of care to the victim, directly causing the accident.
Personal injury can occur as a result of a number of accidents, including car accidents, wrongful death, and slip and falls. However, not all of these accidents occur due to negligence.
To determine if your case qualifies for a personal injury lawsuit, it is best to contact an attorney at Jordan Law. Our lawyers will examine the circumstances surrounding your case, determine if negligence likely occurred, and explain your legal options to you.
Frequently Asked Car Accident Questions
What Are the Most Common Causes of Auto Accidents?
The majority of car accidents are caused by human error. Here are the leading causes of car accidents:
Distracted driving – the #1 cause of motor vehicle crashes in the United States!
Speeding
Reckless driving
Drunk driving
Driving in poor weather conditions
What are the Most Common Injuries in Car Accidents?
According to the NHTSA, over 3 million Americans are hurt in auto accidents every year. Injuries may vary on impact, there are common injuries that victims experience in car accidents:
Whiplash
Fractures and broken bones
Internal bleeding
Neck injuries
Back injuries
Brain injuries
Burns
Also, keep in mind that car accident injuries depend on different factors. For instance, whether the passengers were wearing seat belts. Also the direction of the impact of the car. Other examples are deployment of airbags, and the speed of the car(s).  Therefore contacting our Denver car accident lawyer is important in evaluating if you have a case.
How Does One File a Colorado Injury Claim?
Colorado is a fault auto insurance state. This means that the person who is responsible for your car accident must pay for your damages as well. Usually, these funds come out of his or her car insurance policy.
There are three main options to file a car accident claim:
You can file an insurance claim with the at-fault driver's policy.
Filing an insurance claim with your own policy, if you have the appropriate coverage.
You can also file a personal injury lawsuit in civil court.
In most car accident claims, you will file a claim with the insurance company. Next, you proceed to the lawsuit stage if your claim is unsuccessful. However, your attorney may examine your case and advise you to proceed directly to the lawsuit process.
To file a Denver personal injury lawsuit, your attorney will begin by performing a preliminary investigation into your claim. Next, they will complete the paperwork necessary to file your claim. Additionally, they will inform the at-fault party of your intent to sue. After you file, you will enter the discovery process where you will exchange evidence with the at-fault party. Next, you may enter into negotiations for your settlement.
You may receive a settlement at this stage. If negotiations are unsuccessful, your case will move to the courtroom. Finally, a judge and jury will decide whether or not you should receive a settlement. This is where the settlement amount is determined.
What is Colorado's Statute of Limitations for Car Accidents?
Three years is the short answer. The statute of limitations is a law that limits that time frame an injured party can file a lawsuit. If a lawsuit is not filed within the time frame, the lawsuit will most likely be dismissed. According to Colorado law, the statute of limitations for car accidents is three years.
How Often do Drunk Driving Accidents Occur?
Every year, hundreds of Colorado citizens end up in the hospital after drunk drivers collide with them. Accidents involving an impaired party are often more serious than other crashes. This is because drunk drivers tend to make poor decisions like speeding or running red lights. 
Drunk drivers have no right to get behind the wheel. They deserve to face justice after causing serious injuries or deaths.
However, drugged driving is also a significant issue in Colorado
Especially after the legalization of marijuana. In 2016, one-third of all traffic-accident fatalities (196 deaths) involved an impaired driver. More than 17% of driving under the influence (DUI) arrests in the state involved marijuana impairment. 
After an accident with an impaired driver, stay calm and call the police. The government can prosecute the driver for criminal charges. You can bring a civil claim in pursuit of monetary damages. The car accident lawyers at Jordan Law can use their years of experience handling DUI accidents in Denver to your benefit.
What are Colorado's Car Accident Statistics?
The data about Colorado and Denver's car accident statistics can help put your crash into perspective. Here are a few recent numbers:
+11%. The percentage of increase in the number of traffic-related fatalities in Colorado from 2014 to 2016.
3,668. How many fatal and injury crashes there were throughout Colorado in 2017.

 

There were 45 fatal accidents in Denver, CO in 2017. These accidents took 46 lives. Of these accidents, 20 crashes and 20 deaths involved impaired drivers.
Every year, thousands of people go to hospitals in Colorado for car accident-related injuries. Some never get the chance to walk back out of those doors. 
Our Denver car accident lawyers are dedicated to bringing negligent and reckless drivers to justice. We help clients achieve justice and compensation through hard-hitting litigation.
What Compensation Can You Expect in a Car Accident Claim?
Your car accident lawsuit or insurance claim allows you to collect damages for the emotional, physical, and financial consequences you endure as a result of the collision. You can collect two main types of damages in your case: economic and non-economic.
Economic damages include the tangible, out of pocket expenses you endure, including:
Past and future medical bills
Medications
Property damage and vehicle repairs
Physical therapy
Wages lost
Loss of future earnings
Disability accommodations
On the other hand, non-economic damages involve your physical and mental pain and suffering.  The following types of non-economic damages may be claimed in your case:
Mental anguish
Chronic pain
Disfigurement and scarring
Loss of quality of life
Depression and anxiety
Post-traumatic stress disorder
Speak to your Denver car accident attorney (that's us!) as soon as possible to determine which damages you may qualify for.  This may include an estimated amount of your compensation.
What Should You Do After a Car Accident?
The moments after a car accident can be disorienting. This is also the time that the evidence is freshest. This is where you can begin to build the foundations of a strong claim. If you can move around safely and without causing additional injury, take the following steps to collect evidence for your case:
Call 911 to bring law enforcement to the scene and create an accident report. Collect the responding officer's information so you can find this crucial piece of evidence later.
Seek medical attention as soon as possible. Also save all documentation you receive during your medical visits.
Photograph the scene and the damages. This includes areas around the crash, your injuries, and all vehicles involved in the accident.
Exchange information with the other drivers. Contact details, insurance information, and driver's license.
Do not make any claims about your injuries or your role in the accident. Do not speak to an insurance adjuster until you contact a Denver car accident attorney.
In addition, you should always speak to your car accident attorney before speaking to an insurance adjuster!
Remember, it is not in the company's best interest to provide you with the maximum possible settlement.
Therefore, making a premature statement can hurt your case. Contact a Denver personal injury lawyer from Jordan Law as soon as possible to discuss how to approach these conversations!
Where Can You Find Legal Help After Your Car Accident?
When it comes to improving your odds of significant recovery, choosing the right car accident attorney will make a big difference. Your claim is unique, and you need to find the best Denver car accident lawyer for your needs. That's where we come in!
Even if you have reason to believe you are partially at fault, don't assume you lose your right to recovery. Our Denver car accident lawyers can help you navigate through Colorado's complex legal system, and find many ways you could still be eligible.
What Damages Can You Collect in a Car Accident Claim?
You are eligible for two main types of damages following a car accident: economic and non-economic. Economic damages refer to the out-of-pocket losses you experience after an accident, including medical bills, lost wages, and property damage. Non-economic damages, on the other hand, involve emotional damage such as pain and suffering, mental anguish, and loss of quality of life.
You may also qualify for punitive damages, depending on the facts of your case. Courts award punitive damages to punish at-fault drivers rather than compensate you for your losses. You must prove that the at-fault driver acted in a way that was fraudulent, malicious, or an example of willful and wanton conduct.
What Our Clients Are Saying
Car Accident Victim
"Determining the accurate value of a case is the most important aspect of any personal injury situation, and Jason and his team did an excellent job of patiently peeling back the layers until we all had a realistic expectation of what my case was worth. I was in a bad motorcycle accident where i was hit by a driver who ran a stop sign. I had multiple surgeries and was unable to walk for more than 3 months. Jordan Law came on to the case at the recommendation of my first attorney. Jason and his team listened to me, asked all the right questions and ultimately were able to secure a settlement for me that was more than acceptable."
Car Accident Victim
"After extensively searching for an attorney to take my case, and having no success, I was referred to Jordan Law. He was quick to respond and follow up with me. I was struggling to keep it together throughout this difficult experience, but the confidence and trust they built with me gave me to motivation to keep persevering"
Other Personal Injury Accidents