Premises Liability
Ceiling Collapses
Arrange a Free Consultation
Please fill out the form below.
Awards & Accolades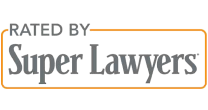 Choosing Your Denver Ceiling Collapse Lawyer
When a ceiling collapses, it not only causes serious property damage, but can also cause life-threatening injuries to you and your loved ones. If a ceiling has fallen on you or someone you love, it may be due to the negligence of a few parties. Contacting Jordan Law in these circumstances can put you on the road to the financial compensation you rightfully deserve.
Injuries from a ceiling collapse can be severe, causing life-long complications. This includes spinal injuries, nerve injuries, and broken bones. In some cases, you may even sustain a brain injury or other catastrophic injury. There may be additional complications that you may be at risk for in the future. Trauma to the body can lead to or worsen degenerative joint disease and arthritis. If you are a loved one have been an injured victim after a ceiling collapse, get in contact with Jordan, Herington, & Rowley. Our Denver ceiling collapse lawyer will get you started with a free consultation at (303) 465-8733.
Landmark Verdicts & Settlements
$
131

million

Car Accident Victim

$131 Million verdict for the victim of a car accident in which the driver was over-served at a restaurant/bar.
$
74

million

Birth Injury Victim

$74 Million for the victim of a birth injury caused by medical malpractice in San Luis Obispo.
$
45

million

Wrongful Death

$45 Million verdict for the wrongful death of a mother killed by a drunk driver.
$
42

million

Motorcycle Accident

A car made a left turn in front of a motorcycle, ejecting the rider and passenger.
$
40

million

Wrongful Death

$40 Million verdict for the wrongful death of a 33 year-old son.
$
38

million

Brain Injuries

$38.6 million for a young man who suffered a traumatic brain injury due to a fall from a hotel balcony while intoxicated.
$
31.6

million

Brain Injuries

$31.6 million for a young woman with a traumatic brain injury in Kern County, California.
$
29.25

million

Brain Injuries

$29.25 million win against State Farm for brain injury, after the policy was open
$
26.6

million

Burn Injuries

A truck parking brake malfunctioned crashing through a kitchen wall causing massive deep fryer burns.
$
21.6

million

Motorcycle Accident

$21.6 million jury verdict in a contested motorcycle collision case (2016).
$
20

million

Explosions

Fuel tanker exploded leaving the victim with a permanent brain injury.
$
18.6

million

Truck Accident

$18.6 million verdict on behalf of a child who was run over by a garbage truck and lost his leg.
View All Verdicts & Settlements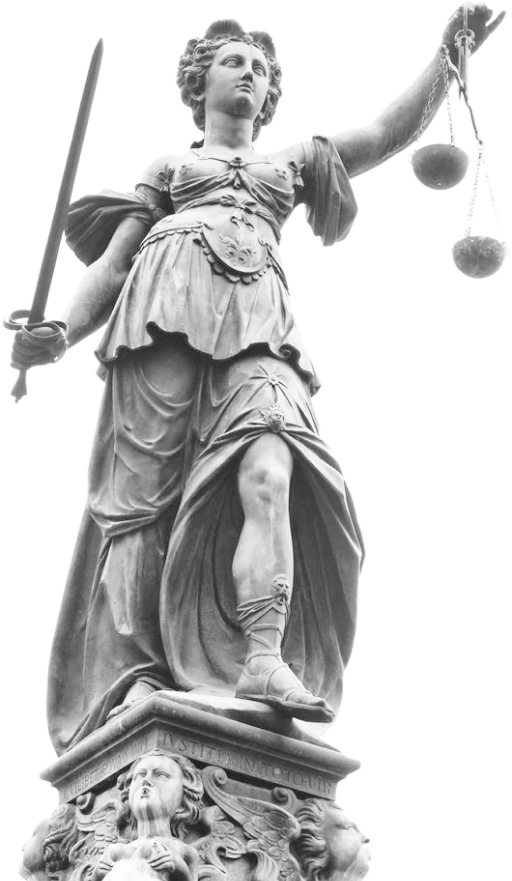 Do I Need a Ceiling Collapse Attorney?
The team of attorneys at Jordan Law are experienced and successful. We have secured millions of dollars worth of judgments and settlements for our clients
A results-oriented team, we have a strong reputation in the community for being highly communicative and honest with our clients about their cases.
We are 100% focused on our clients by fighting for their rights to compensation in injury cases and making sure the client and their family are taken care of.
Because we work on a contingency fee basis, you pay nothing up front and only owe a fee if we win a judgment or settlement on your behalf.
Frequently Asked Premises Liability Questions
How Can You Determine Fault?
It is challenging to determine who is at fault when a ceiling falls. Conducting a proper and thorough investigation is essential to determine whether the responsible party is the business owner, property owner or manager, repair company, construction company, sub-contractor, manufacturer, or architect.
Contributing factors to ceiling collapses can include:
Improperly repaired leaks
Hiding problems by painting over them instead of fixing them
Negligent inspections
Incomplete repairs
Inadequate maintenance
Infestations of vermin
Incompetent or unlicensed laborers
Violations of business codes
Violations of best practices to cut corners
Exceeding the weight limit of the ceiling
Using inferior materials
Ignoring or covering up signs of impending collapse such as water damage, buckling, cracking, and sounds of creaking could have contributed to the accident. Accidents can be avoided if ceilings are properly maintained. Although the negligence may have unintentional, it led to your injury and it puts other people at risk. The negligent party should be held accountable and you need to be compensated.
How Can You Overcome Road Blocks?
Insurance companies encourage you to settle quickly because they may know that their client is at fault. They are not looking out for your best interests. The insurance company wants to spend as little money as possible to make accept a settlement and close the case. We know how insurance companies work and will fight to ensure that you are fully compensated for your injuries.
Can Ceiling Collapses cause Life Long Issues?
Injuries from a ceiling collapse can result in life-long issues. It's common for ceiling collapse injuries to require surgery and extensive rehabilitation. Medical bills add up quickly. Time off work temporarily or permanently can have crippling financial effects for you and your family. Not being able to work at full capacity can keep you from moving forward in your career and achieving your career goals. Missing work for physical therapy, doctor's visits, and treatments can hurt your chances of promotion.
How Can I Get Justice?
If you're suffering from injuries resulting from the collapse of a ceiling, you need an attorney in Denver who will fight for your rights. You deserve to be fully compensated for all your losses. At Jordan Law, our goal is to protect your rights by maximizing your compensation. Call an experienced personal injury lawyer in Denver today to get help (303) 465-8733
What Our Clients Are Saying
Accident
"
I got into a terrible car accident in 2020 and the other party who was at fault tried to pin the accident on me. I have back problems due to the car accident and have been through multiple kinds of treatment and surgeries. Jason and his team helped me in a way as if i was family and helped me receive a settlement that covered my medical bills along with supporting me and my family until i can get back on my feet. Thank you Jason and to your team and thank you for treating me like another human being.
"
Accident
"
I have dealt with hundreds of lawyers over the past twenty years and have never met a more courteous, knowledgeable and professional lawyer than Jason Jordan. I enjoyed every interaction with this young man and have recommended him to many people.
"
Accident
"
Passion for justice, compassionate concern for their clients, expertise in law, and sound guidance are what makes this team the right choice when you are faced with adversity. Jason and team are simply the best, from consultation to settlement you won't just feel you're their top priority, but you'll know it by the way they treat you and your family.
"
Accident
"
Completely impressed with how, all of them were there to help me through this horrible time in my life. I have enjoyed getting to know the whole group and felt assured that they all had me covered with all my questions and needs. This car accident was terrible and without you guys, and your help I am not sure where I would be. Thank you all so much. Janele
"
Accident
"
They were amazing to work with since day 1. My previous lawyer had too many cases and referred me to them and they immediately told me what I need to do and what to expect. I was not in the dark. They also kept me updated throughout the whole process when there were updates and even when there were no big updates. They even advocated for me and negotiated to get me more money. They were great. Ashley Reisman was such a pleasure to work with and talk to specifically too 🙌🏼🙌🏼🙌🏼
"
Personal Injury
"Not very often do you find a personal injury attorney that is both excellent in the courtroom AND empathetic towards their client's needs. Jason Jordan is not only the perfect combination of the two, he goes above and beyond to make sure each and every one of his clients feels heard and understood throughout all phases of the personal injury case."
Carl L.
After extensively searching for an attorney to take my case, and having no success, I was referred to Jordan Law. He was quick to respond and follow up with me. I was struggling to keep it together throughout this difficult experience, but the confidence and trust they built with me gave me to motivation to keep persevering