Overview of
Premises Liability
Arrange a Free Consultation
Please fill out the form below.
Awards & Accolades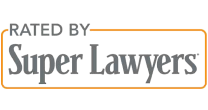 Choosing Your Denver Premises Liability Lawyer
There are many ways that injuries take place and as many places where these injuries occur. While sometimes it is bad luck, sometimes a specific person is at fault. If you are injured on someone else's property because of a dangerous situation or negligence on their part, you may be able to file a case for premises liability.
It is the legal responsibility of a home or property owner to keep their place in a safe condition for other people to visit. Some of the common ways people become injured on someone else's property is by slipping, getting bitten by a dog or animal, inadequate maintenance, or other basic liabilities for various establishments. If you are in need of a lawyer, connect with Jordan, Herington, & Rowley. Call our Denver premises liability lawyer for a free consultation at (303) 465-8733.
Landmark Verdicts & Settlements
$
131

million

Car Accident Victim

$131 Million verdict for the victim of a car accident in which the driver was over-served at a restaurant/bar.
$
74

million

Birth Injury Victim

$74 Million for the victim of a birth injury caused by medical malpractice in San Luis Obispo.
$
45

million

Wrongful Death

$45 Million verdict for the wrongful death of a mother killed by a drunk driver.
$
42

million

Motorcycle Accident

A car made a left turn in front of a motorcycle, ejecting the rider and passenger.
$
40

million

Wrongful Death

$40 Million verdict for the wrongful death of a 33 year-old son.
$
38

million

Brain Injuries

$38.6 million for a young man who suffered a traumatic brain injury due to a fall from a hotel balcony while intoxicated.
$
31.6

million

Brain Injuries

$31.6 million for a young woman with a traumatic brain injury in Kern County, California.
$
29.25

million

Brain Injuries

$29.25 million win against State Farm for brain injury, after the policy was open
$
26.6

million

Burn Injuries

A truck parking brake malfunctioned crashing through a kitchen wall causing massive deep fryer burns.
$
21.6

million

Motorcycle Accident

$21.6 million jury verdict in a contested motorcycle collision case (2016).
$
20

million

Explosions

Fuel tanker exploded leaving the victim with a permanent brain injury.
$
18.6

million

Truck Accident

$18.6 million verdict on behalf of a child who was run over by a garbage truck and lost his leg.
View All Verdicts & Settlements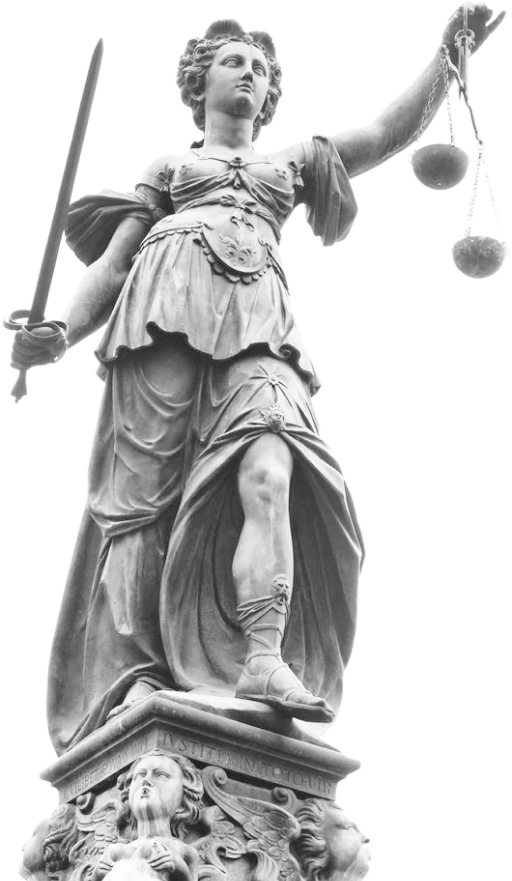 Do I Need a Premises Liability Attorney?
The team of attorneys at Jordan Law are experienced and successful. We have secured millions of dollars worth of judgments and settlements for our clients
A results-oriented team, we have a strong reputation in the community for being highly communicative and honest with our clients about their cases.
Because our Denver personal injury attorney works on a contingency fee basis, you pay nothing upfront and only owe a fee if we win a judgment or settlement on your behalf.
Frequently Asked Premises Liability Questions
What Is a Premises Liability Claim?
All property owners have a responsibility to maintain a safe environment on their premises. If you suffer an injury on someone else's property, you have the right to pursue any damages you sustain through a premises liability lawsuit.
You can file a premises liability claim against a private homeowner, a landlord, or a property management company. You can also file a claim against a private company that owns a building or piece of land.
What You Need to File a Premises Liability Lawsuit
A successful premises liability lawsuit proves the owner of a property knew about a hazard and failed to fix it, thus proving negligence. While this process may seem straightforward, many defendants in these lawsuits and their defense attorneys will attempt to place the blame on the plaintiff. A defense attorney may suggest that you were wearing inappropriate footwear for the area, that you ignored obvious warning signs, or that you simply should have known better.
In these cases, it is important to build a strong defense against these claims by proving the owner's negligence. To file a premises liability lawsuit, you will need to prove:
The defendant legally owns the property where the accident occurred. This isn't too difficult to prove, as property records should clearly name the owner of the property. An experienced premises liability lawyer can find the owner of the property if you don't already know who it is.
The defendant was negligent in caring for the property. The property owner has a duty of care to adequately warn visitors of known and latent property hazards and property conditions. You will need to prove that the property owner acted carelessly or negligently.
You suffered an injury because of the hazard. You can prove this by various methods, including medical records, eyewitness testimony, and security footage.
By proving these three conditions, you are on the road to a successful premises liability lawsuit. However, certain factors can complicate the outcome of the case, such as your knowledge of potential hazards, personal responsibility for the accident, and your actions. 
What Happens When You Rent?
It can become complicated when the incident happens in a home or apartment that the one who was injured rents from a property owner. The general rule is that a landlord is not responsible for something that happens inside the apartment or house, because it is the tenant's job to maintain the property.
However, if there are blatant, dangerous issues with the house or apartment that the landlord does not tell the tenant about and the tenant is injured because of those issues, it is the landlord's fault. It is also the landlord's responsibility if they agreed to perform maintenance on the property and do a poor job. In some cases, chemicals like spray foam insulation, which is sprayed inside the alls of some homes for thermal insulation, could cause rapid moving fires. If you were injured after a house fire, looking into what caused the fire could be valuable for your claim.
Some technicalities vary slightly between states. Some states say that by inviting a person on your property you are promising that they will be safe there and will not be injured in any way. Other states are more specific about the type of guest and how much care they should be allowed.
What Types of People Come Onto a Property?
There are three types of people who come onto a property:
Licensees: Licensees are social guests and others who come to the property for their own reasons.
Invitees: Invitees are the people who entered the property for the landowner or other such business matters.
Trespassers: In some states, if someone is trespassing on another person's property and injures him or herself, the trespasser does not have any right to property liability unless the owner of the property created the situation with the intention of injuring them. The exception to this rule is a child. If a child becomes distracted and wanders onto your property and gets hurt, it is usually not considered their fault and the property owner may be liable. This is called "attractive nuisance" doctrine.
Other states have been using a system that is more complex to measure guilt. They look at many different factors outside of solely the property owner and the person who was injured. Those states analyze the situation just as much as the nature of the people involved.
It is required that an owner of a property is consistently checking the property to make sure it is safe for visitors and that they make the necessary repairs and adjustments if something is dangerous. If you do not make sure your property is safe, you are more likely to be sued for premise liability.
Is Premises Liability the Same as Negligence?
Negligence is a legal concept that involves an at-fault party who owes a plaintiff a duty of care, breaches that duty, and causes damages to the plaintiff as a result of his or her negligent actions. All premises liability claims involve negligence, but instead of involving a negligent action, these lawsuits involve a dangerous condition of property.
A property owner does not have to commit an act of negligence in order for you to pursue a premises liability case against him or her. The owner must fail to respond to a preventable hazard that leads to your injuries.
What Are the Types of Premises Liability Claims?
Many lawsuits may involve premises liability in some way. Some common types of premises liability claims include the following.
Slip and fall accidents
Inadequate building security
Inadequate maintenance
Dog bites and dangerous animals
Swimming pool accidents
Defective premises conditions
Elevator and escalator malfunctions
Fires, floods, and water leaks
The presence of toxic chemicals
Accidents involving snow or ice
While all of these claims may involve different circumstances, they all include some element of property owner negligence. Dog bites, for example, may fall under a premises liability claim if the property owner failed to properly secure or warn you of a dangerous dog. If you slip on someone's driveway on a snowy morning and he or she failed to shovel the property, you may also hold him or her liable your a slip and fall accident.
Why Are Premises Liability Claims Becoming Difficult to Win?
In recent years, premises liability claims are becoming increasingly more difficult to win. To prove a premises liability case, you must prove that the property owner must have known or should have known about the hazardous condition that led to your injuries. You must also prove that the owner failed to exercise reasonable care in order to reduce or remove the risk.
Proving this knowledge can be difficult, and may implicate you in the process. If the property owner claims that he or she did not know about the hazard, there's not much else you can do to prove his or her knowledge, unless the hazard was present for such a long period of time that he or she should have reasonably discovered it during the normal exercise of care. If you had any knowledge of the hazard at all when entering the property, the property owner may also use this fact to his or her advantage.
How Can Our Attorneys Help Your Case?
Self-representation can put you at a disadvantage in premises liability case. Hiring a lawyer to handle your lawsuit can increase your chances at a sufficient, successful settlement.
Hiring an attorney allows you to protect yourself against the property owner's potential defenses and uncover the evidence necessary to prove the property owner's knowledge of the hazard.
You may not know the full value of your claim, and your attorney will have the tools and knowledge necessary to estimate your damages and evaluate any offers you receive.
Self-implication is a serious risk throughout a premises liability claim, and you want to ensure that you do not make any premature statements before you know all of the details. Your attorney will help you understand how to best approach conversations with lawyers, insurance adjusters, and other parties to preserve the value of your claim.
If you or a loved one were injured on someone else's property due to negligence, get in touch with our personal injury law firm, Jordan Law. Our Denver premises liability lawyer will make sure you get the maximum compensation deserved for the injury. We always offer free case consultations. Call at (303) 465-8733
What Our Clients Are Saying
Accident
"
I got into a terrible car accident in 2020 and the other party who was at fault tried to pin the accident on me. I have back problems due to the car accident and have been through multiple kinds of treatment and surgeries. Jason and his team helped me in a way as if i was family and helped me receive a settlement that covered my medical bills along with supporting me and my family until i can get back on my feet. Thank you Jason and to your team and thank you for treating me like another human being.
"
Accident
"
I have dealt with hundreds of lawyers over the past twenty years and have never met a more courteous, knowledgeable and professional lawyer than Jason Jordan. I enjoyed every interaction with this young man and have recommended him to many people.
"
Accident
"
Passion for justice, compassionate concern for their clients, expertise in law, and sound guidance are what makes this team the right choice when you are faced with adversity. Jason and team are simply the best, from consultation to settlement you won't just feel you're their top priority, but you'll know it by the way they treat you and your family.
"
Accident
"
Completely impressed with how, all of them were there to help me through this horrible time in my life. I have enjoyed getting to know the whole group and felt assured that they all had me covered with all my questions and needs. This car accident was terrible and without you guys, and your help I am not sure where I would be. Thank you all so much. Janele
"
Accident
"
They were amazing to work with since day 1. My previous lawyer had too many cases and referred me to them and they immediately told me what I need to do and what to expect. I was not in the dark. They also kept me updated throughout the whole process when there were updates and even when there were no big updates. They even advocated for me and negotiated to get me more money. They were great. Ashley Reisman was such a pleasure to work with and talk to specifically too 🙌🏼🙌🏼🙌🏼
"
Personal Injury
"Not very often do you find a personal injury attorney that is both excellent in the courtroom AND empathetic towards their client's needs. Jason Jordan is not only the perfect combination of the two, he goes above and beyond to make sure each and every one of his clients feels heard and understood throughout all phases of the personal injury case."
Carl L.
After extensively searching for an attorney to take my case, and having no success, I was referred to Jordan Law. He was quick to respond and follow up with me. I was struggling to keep it together throughout this difficult experience, but the confidence and trust they built with me gave me to motivation to keep persevering