Mass Torts
Hernia Mesh Lawsuit
Arrange a Free Consultation
Please fill out the form below.
Awards & Accolades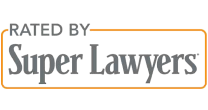 Choosing Your Mass Tort Attorney
Countless lawsuits keep being filed every day against the manufacturers of the hernia mesh Atrium's C-QUR and Ethicon's Physiomesh. Numerous clinical studies discovered a disconcerting risk for severe injuries and high recurrence rates associated with these devices.  To date, no full recall of these products has been issued by the Food and Drug Administration (FDA). However, some companies voluntarily withdrew their pelvic repair systems from the market because of the alleged risks. If you are among the unfortunate patients who suffered serious complications or required patch removal and revision surgery, you might be eligible for a substantial cash compensation. 
Landmark Verdicts & Settlements
$
131

million

Car Accident Victim

$131 Million verdict for the victim of a car accident in which the driver was over-served at a restaurant/bar.
$
74

million

Birth Injury Victim

$74 Million for the victim of a birth injury caused by medical malpractice in San Luis Obispo.
$
45

million

Wrongful Death

$45 Million verdict for the wrongful death of a mother killed by a drunk driver.
$
42

million

Motorcycle Accident

A car made a left turn in front of a motorcycle, ejecting the rider and passenger.
$
40

million

Wrongful Death

$40 Million verdict for the wrongful death of a 33 year-old son.
$
38

million

Brain Injuries

$38.6 million for a young man who suffered a traumatic brain injury due to a fall from a hotel balcony while intoxicated.
$
31.6

million

Brain Injuries

$31.6 million for a young woman with a traumatic brain injury in Kern County, California.
$
29.25

million

Brain Injuries

$29.25 million win against State Farm for brain injury, after the policy was open
$
26.6

million

Burn Injuries

A truck parking brake malfunctioned crashing through a kitchen wall causing massive deep fryer burns.
$
21.6

million

Motorcycle Accident

$21.6 million jury verdict in a contested motorcycle collision case (2016).
$
20

million

Explosions

Fuel tanker exploded leaving the victim with a permanent brain injury.
$
18.6

million

Truck Accident

$18.6 million verdict on behalf of a child who was run over by a garbage truck and lost his leg.
View All Verdicts & Settlements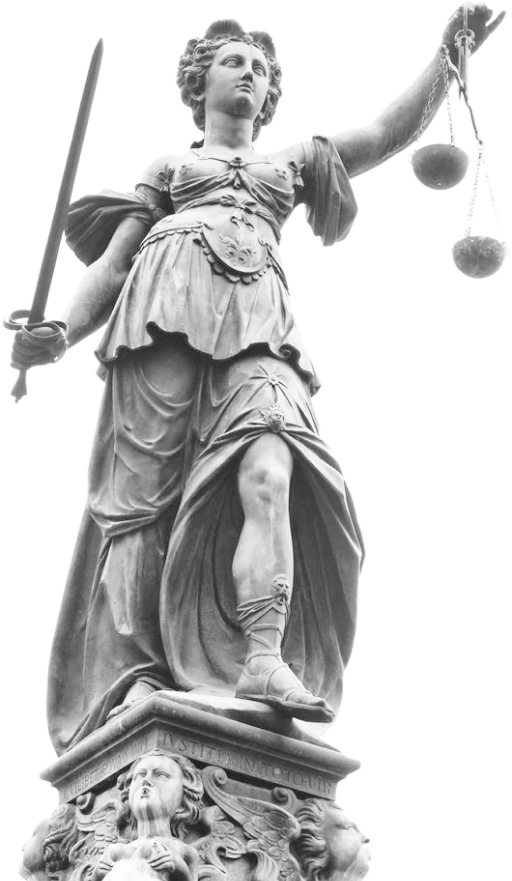 How Our Denver Mass Tort Lawyers Can Help You
Our clients always come first. We care about the individuals we represent and work hard so victims and their families can obtain the justice they deserve.
We have decades of experience and a reputation for successful advocacy. We are reliable and you can trust our Denver legal malpractice attorney to represent you well for your case.
 When it comes to fighting for our clients, we are a team on which you can count.
Frequently Asked Hernia Mesh Lawsuit Questions
What Is a Hernia Mesh Device?
Hernia meshes are thin membranes used to strengthen and repair the damaged stomach tissue. They are usually made of a biologic material such as cow fetus skin or pig intestine, or synthetic non-absorbable materials such as polyester or polypropylene. Meshes are implanted within the abdominal cavity where they act like a plug, keeping the organs from bulging. As soon as scar tissue grows through the device, a new layer is formed to further reinforce organ walls. In the last 20 years, up to 90% of surgical hernia repairs involved the use of a mesh. There are many types of mesh available, depending on their size, shape, and target tissues. Some of them known as "tissue separating meshes" are designed to integrate themselves inside the abdominal wall. Here they form a barrier against other organs, preventing them from adhering to their waxy surface. C-QUR and Physiomesh had this barrier on both sides.
Why Are Hernia Meshes Considered Dangerous?
Specific Hernia Mesh devices are associated with different side effects, depending on their unique characteristics. For example, many of them such as Composix Kugel, Bard Davol's Ventralex and Atrium's C-Qur consist of a coated polypropylene ring. The coating consists of several substances which are designed to be absorbed into patient's body after a certain amount of time, exposing bare polypropylene to the internal organs. The contact with this type of plastic is, however, linked to severe inflammatory reactions, systemic infections and injuries. Note that the use of polypropylene is explicitly prohibited in any "applications involving permanent implantation into the body." Since this chemical is extremely porous, the intestinal tissue may grow inside the patch, causing adhesions, bowel obstructions and dangerous foreign body reactions. The consequences may be dire and could require multiple long hospitalization times and additional surgeries to remove entire sections of the bowel.
Are There Hernia Mesh Recalls?
In 2016, the FDA acknowledged the fact that hernia mesh products were linked to a concerningly high occurrence of complications. The regulator investigated many medical adverse event reports, and found the surgical patches to be the leading cause of bowel perforation and obstruction. Many hernia meshes are no longer available on the market after the manufacturers voluntarily withdrew them. Bard, for example, voluntarily recalled its Composix Kugel Mesh Patch in 2007 after facing thousands of lawsuits filed by patients who accused them of suffering serious medical issues including chronic enteric fistulae. Eventually, the company chose to pay $184 million to settle most of these litigations.  Ethicon also withdrew its Physiomesh pelvic repair system from the market, although it never admitted that the FDA issued a product recall. However, many of them are still currently sold and used in hospitals and clinic through the country, actually endangering many patients' lives, and no actual recall has ever been issued.
Where the Hernia Patches' Thoroughly Tested?
Most of the studies that initially demonstrated the hernia patches' safety and effectiveness just tested them for a couple of months or years, although most complications could manifest 10 to 15 years after implant. Also, many adverse reactions that were not considered as "normal complications" were never properly monitored. In one of the Ethicon's preclinical animal trials, 100% of the test subjects experienced mesh shrinkage, adhesions, or migration of the device. Another preclinical study conducted in rats found a 50% mesh reduction in size and instances of the implant folding and curling. At least one Physiomesh Clinical trial was terminated early, potentially due to the incidence of serious adverse events experienced by human patients. However, the company continued to sell its hernia patch without reporting any results of the study to physicians, and only withdrew the product 10 months after the unsettling results of the trial were published.
What is the Current State of the Hernia Mesh Legal Proceedings?
Since they received approval by the FDA in 1994, Ethicon Inc, C.R. Bard, Boston Scientific Corp. and American Medical Systems Inc. made millions by selling meshes to US patients. Their surgical plugs, however, quickly proved to be much more dangerous than they predicted. They were linked with numerous cases of migration, shrinkage, organ damage, obstructions and perforations (holes), leading to additional surgeries. Thousands of patients who suffered one of the many complications caused by those allegedly defective devices, filed a dispute in court to seek proper financial compensation. In their lawsuits, they hold the manufacturers responsible for the damage, claiming they failed to warn the public of the hazards and dangers. Recently, due to the large amount of cases that the attorneys kept submitting to state and federal courts, the pelvic repair system lawsuits have been centralized in several Multidistrict Litigations.  As per June 2018, the MDL No. 2327 held in the United States District Court Southern District of West Virginia and overseen by Judge Joseph R. Goodwin counts more than 13,000 cases still pending against Ethicon Inc., over a total of more than 40,000 actions. The same judge is currently coordinating the legal proceedings of the MDL No. 2326, 2325 and 2187 against C.R. Bard, Boston Scientific Corp. and American Medical Systems Inc., which include at least another 23,000 hernia mesh lawsuits.
Why Should You File a Litigation Today?
Companies have already chose to settle many claims by paying a substantial amount of money to the victims. Back in 2010, a jury in the U.S. District Court for the District of Rhode Island awarded $1.5 million to Christopher Thorpe after the man filed a litigation against the manufacturers of the Kugel patch, Davol Inc. and C.R. Bard Inc. According to court documents, one of the two plastic rings that kept the shape of the patch broke causing it to fold and adhere to the man's abdomen. Manufacturers have a precise duty: To provide the public with safe products that have been tested thoroughly before they are released to the market. According to court documents, these companies knew about the alleged risks associated with the use of the meshes, yet they purposely failed to adequately warn the public about them. They chose their own profits over people's safety, and they should now be held liable for all the damage and suffering that patients like you might have suffered. Our expert lawyers will assist you through the entire legal process until you collect your rightful reward. Contact our law firm today to receive a free and fully confidential consultation.
What Our Clients Are Saying
Accident
"
I got into a terrible car accident in 2020 and the other party who was at fault tried to pin the accident on me. I have back problems due to the car accident and have been through multiple kinds of treatment and surgeries. Jason and his team helped me in a way as if i was family and helped me receive a settlement that covered my medical bills along with supporting me and my family until i can get back on my feet. Thank you Jason and to your team and thank you for treating me like another human being.
"
Accident
"
I have dealt with hundreds of lawyers over the past twenty years and have never met a more courteous, knowledgeable and professional lawyer than Jason Jordan. I enjoyed every interaction with this young man and have recommended him to many people.
"
Accident
"
Passion for justice, compassionate concern for their clients, expertise in law, and sound guidance are what makes this team the right choice when you are faced with adversity. Jason and team are simply the best, from consultation to settlement you won't just feel you're their top priority, but you'll know it by the way they treat you and your family.
"
Accident
"
Completely impressed with how, all of them were there to help me through this horrible time in my life. I have enjoyed getting to know the whole group and felt assured that they all had me covered with all my questions and needs. This car accident was terrible and without you guys, and your help I am not sure where I would be. Thank you all so much. Janele
"
Accident
"
They were amazing to work with since day 1. My previous lawyer had too many cases and referred me to them and they immediately told me what I need to do and what to expect. I was not in the dark. They also kept me updated throughout the whole process when there were updates and even when there were no big updates. They even advocated for me and negotiated to get me more money. They were great. Ashley Reisman was such a pleasure to work with and talk to specifically too 🙌🏼🙌🏼🙌🏼
"
Personal Injury
"Not very often do you find a personal injury attorney that is both excellent in the courtroom AND empathetic towards their client's needs. Jason Jordan is not only the perfect combination of the two, he goes above and beyond to make sure each and every one of his clients feels heard and understood throughout all phases of the personal injury case."